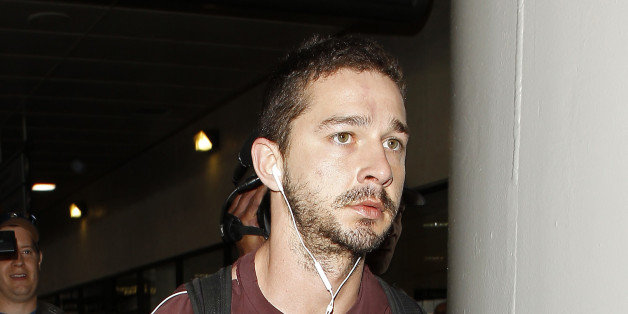 Long before Shia LaBeouf was generating controversy for plagiarizing a Daniel Clowes comic for a short film about online film critics, he was talking about his role in "Nymphomaniac."
LaBeouf, who was first cast in the Lars Von Trier project -- a five-hour, two-part film that will see release in North America later this year -- back in August of 2012, had originally told Chelsea Handler he sent a sex tape to producers as part of the casting process. As it turns out, however, it was merely a photo of his penis.
"The first info we got -- and I'll never forget this, because my entire team reacted with such a fear -- the first request from the production end, not from Lars, but from production, was pictures of my penis," LaBeouf said in a new interview that Zentropa Productions, the company behind "Nymphomaniac," released to YouTube. LaBeouf, who is missing a tooth in the clip, perhaps a leftover bit of Method acting from his work on David Ayer's untitled World War II film, explained that the penis photo was a test to see how committed he was to the production.
"Lars goes, 'Send him the [offer] letter. The letter was, 'Are you game?'" LaBeouf recalled. "I guess the first test was, 'Let's time how long it takes this motherf--ker to send his dick over the internet.' It was like 20 minutes. They were like, 'All right, kid's ready.'"
After LaBeouf was cast in "Nymphomaniac," he relayed that the sex scenes were going to be real. "It is Lars von Trier, making a movie about what he's making," LaBeouf told MTV in August of 2012. "For instance, there's a disclaimer at the top of the script that basically says we're doing it for real. Everything that is illegal, we'll shoot in blurred images. Other than that, everything is happening." In fact, Von Trier used body doubles and visual effects for the film's graphic sex scenes, many of which can be glimpsed in the first "Nymphomaniac" trailer.
The full interview with LaBeouf is fascinating, offering a glimpse into not just his current career mindset, but also Von Trier's filmmaking process. (His scripts, for instance, aren't written in English.) Watch LaBeouf discuss the film below. Part one of "Nymphomaniac" is out in the U.S. on March 21, with part two set for an April bow.
BEFORE YOU GO
PHOTO GALLERY
Celebrity News & Photos