For reasons we can't explain, some mainstream retailers find it challenging to cast models for plus-size clothing, often resorting to models who are actually smaller than most plus-size women.
Target, on the other hand, has found a different approach: It put its plus-size clothing on a pregnant model.
Spotted by the eagle eyes over at Jezebel, Target's Merona Women's Plus-Size Short-Sleeve V-Neck Maxi Dress in Black/Cream was placed on what appears to be a maternity model in product shots on Target.com. The photos have since been removed, leaving the dress description with no accompanying images for the time being. But Jezebel snagged a screenshot (below).
Perhaps Target's choice of a pregnant model for a plus-size dress shouldn't be surprising given the store's previous snafu (you know, that time they labeled a gray plus-size dress as "Manatee Gray" while the same dress in regular sizes was called "Dark Heather Gray").
But you would think that these days, with more and more plus-size models proving their abilities and gaining name recognition, there was someone Target could have chosen to effectively showcase a plus-size dress... someone who wasn't, y'know, just pregnant.
We've reached out to Target for comment and will update when we hear back.
UPDATE: A rep for Target has informed us that the image was an error due to "a garment at a photo shoot being mislabeled." The rep added, "We apologize for any discomfort or offense this error might have caused. As soon as we were made aware of the error, we worked to remove the image from Target.com. This error was completely unintentional and the result of an unfortunate oversight. We appreciate the error being called to our attention and will work hard to ensure something like this doesn't happen again."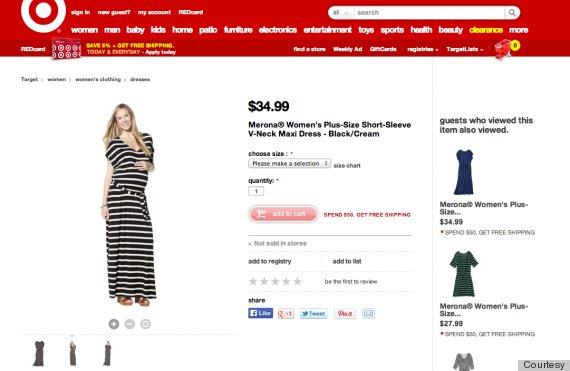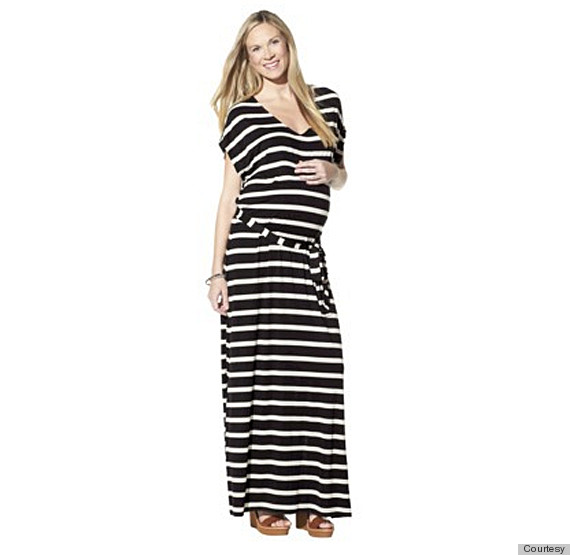 Weren't any of these women available?
PHOTO GALLERY
Curvy Models
Want more? Be sure to check out HuffPost Style on Twitter, Facebook, Tumblr, Pinterest and Instagram at @HuffPostStyle.