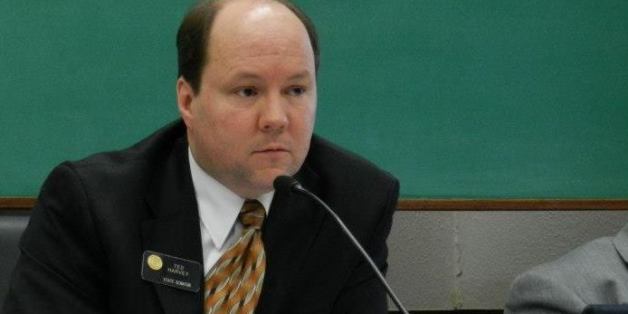 A Colorado lawmaker whose son attends Arapahoe High School says the school's recent shooting "validated" why he believes teachers should carry guns.
Republican state Sen. Ted Harvey told Fox News that his wife is a school teacher in the Denver suburb of Highlands Ranch and that his son was on the debate team with Karl Pierson, the 18-year-old student who opened fire in the school on Dec. 13, 2013, killing himself and causing the death of 17-year-old Claire Davis.
"I don't want my wife and kids to be sitting ducks," Harvey told Fox News. "It validated why I think an armed person in the school is a good thing."
During last year's legislative session and long before the Arapahoe school shooting, Harvey sponsored a bill with two other Republicans that would have allowed public school district boards to decide whether to allow their faculty members to carry concealed weapons.
At the time, Republican state Sen. Scott Renfroe, a co-sponsor of the bill, warned that, "gun-free zones have not been successful," but the bill did not pass.
Harvey also went on to vote against all of the gun control bills that passed in the state's legisture.
However if pending ballot measures are any indication of an unfinished conversation about gun control, Colorado could have another contentious year over gun restrictions.
Students of Arapahoe High School will return to classes on Tuesday for the first time since the shooting.
BEFORE YOU GO
PHOTO GALLERY
People Who Want More Guns In Schools