Need some inspiration to keep going during this week's polar vortex? Look no further.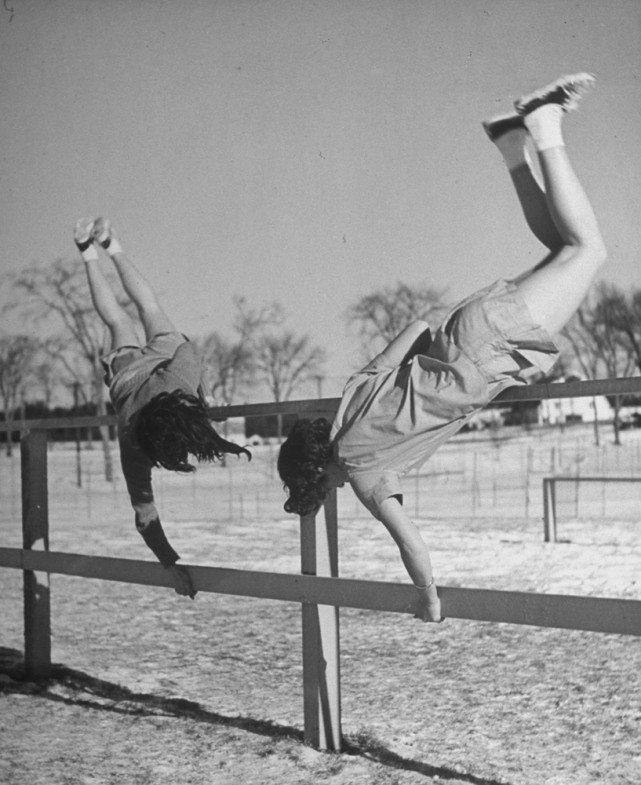 A set of amazing images from LIFE.com taken in 1942 show undergraduate women completing training exercises similar to those used in the men's Reserve Officers' Training Corps (ROTC) program. In the snow. In bare legs.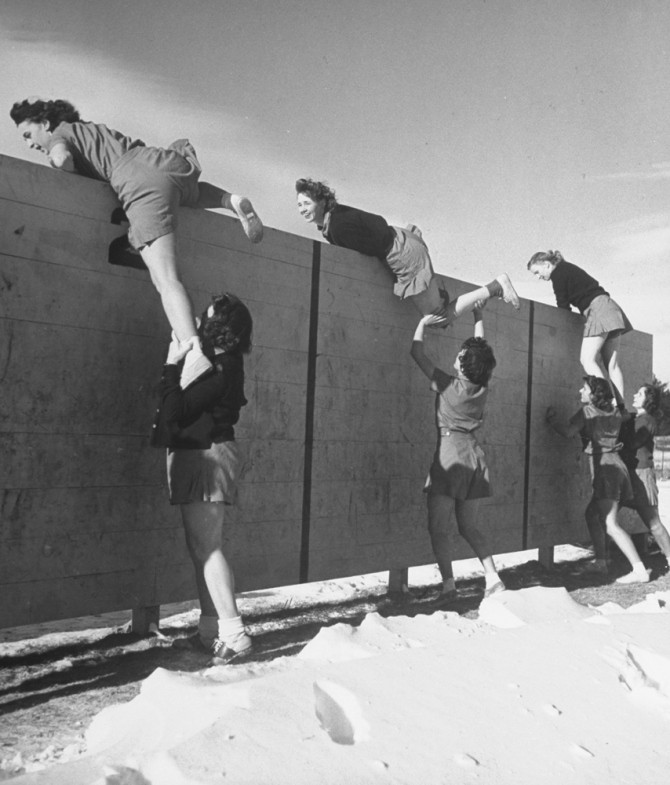 LIFE magazine's Jan. 1943 article, "New Hampshire Coeds Toughen Up for War," explained the regimen in more detail:
These girls, students at the University of New Hampshire in Durham, are the first organized college group in the U.S. to undergo pre-graduation training like men's ROTC which will fit them specifically for service in the WAAC, WAVES, and other auxiliaries of the armed forces. [Their training] abandons purely recreational activities in favor of military drill and calisthenics, emphasizes body building and toughening achieved through hiking, conditioning exercises, and a going-over on the rigorous, man-sized obstacle course.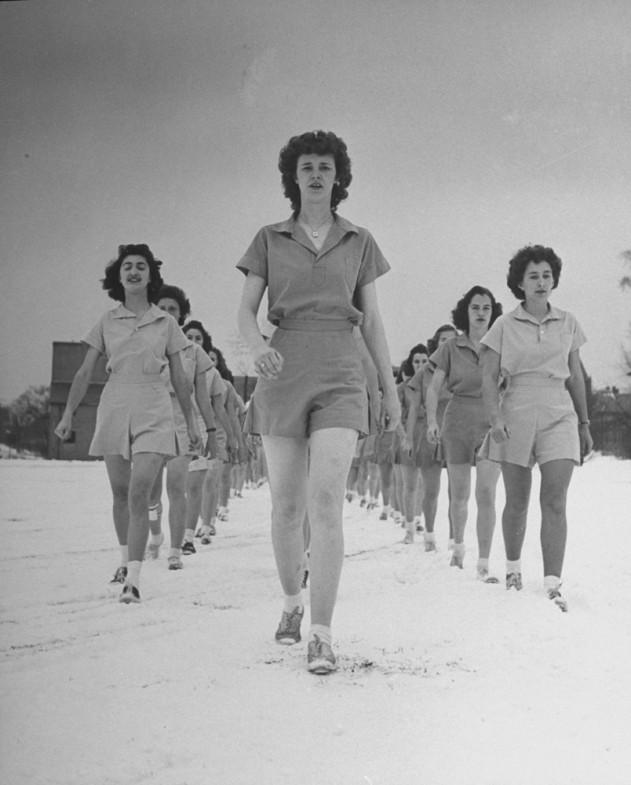 Though we wouldn't recommend bare-legged calisthenics in the current weather, these images are a timely reminder that women are physically tough, too -- something called into question after the recent discovery that around half of female Marines at the Marine Corps Recruit Depot in Parris Island, S.C., could not complete three pull-ups, the minimum required to pass an annual fitness test.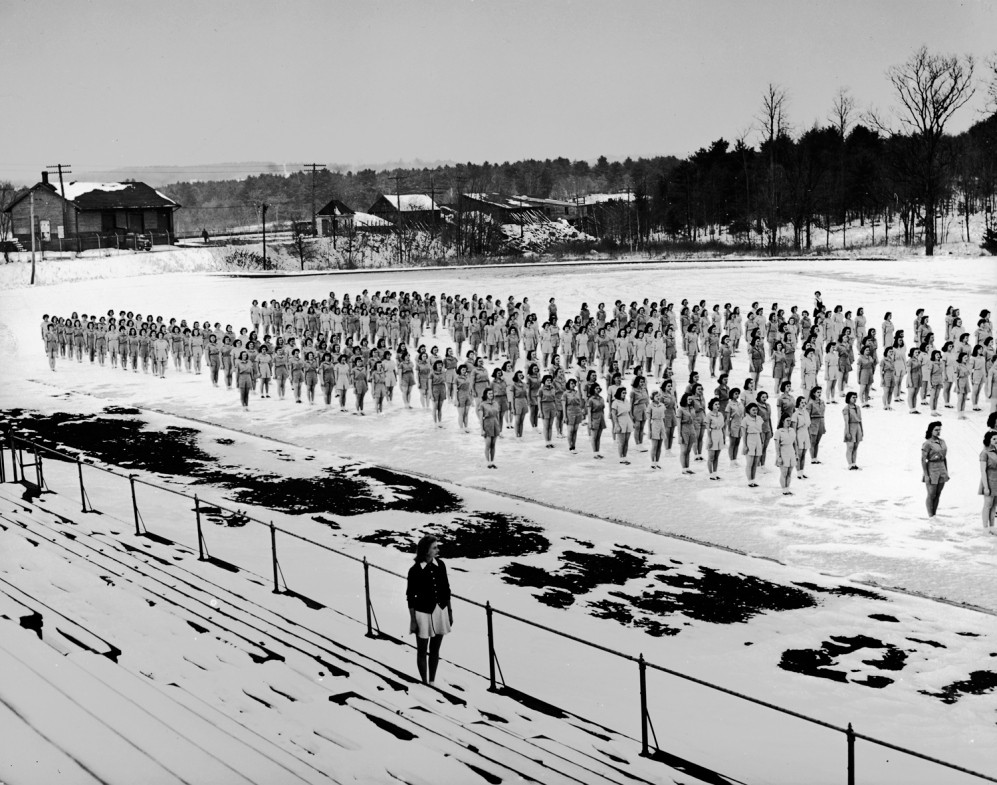 As these vintage images show, the ladies can give as good as they get. Check out more photos at LIFE.com.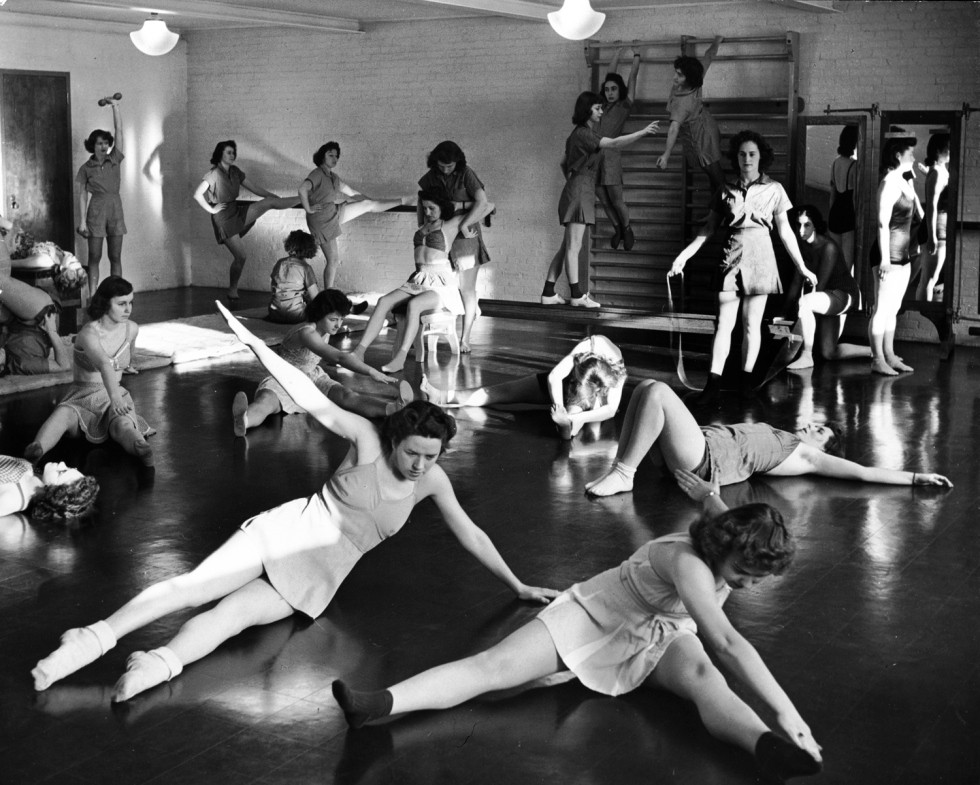 BEFORE YOU GO
PHOTO GALLERY
Iconic Images Of Women Throughout History