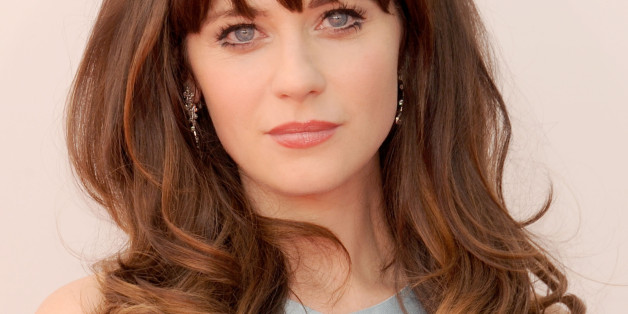 As if Zooey Deschanel didn't already have us wrapped around her adorably manicured finger, the "New Girl" star's comments in ELLE's February issue have flung us head over sufficiently girly heels.
Deschanel covers the magazine's Women in TV issue, in which ELLE celebrates the smartest and funniest women on the small-screen. Other print editions of the February issue feature covers with Mindy Kaling, Amy Poehler and Allison Williams.
When asked about the criticism that "girliness" implies weakness, Deschanel delivered a refreshingly candid response:
There has been a shift. I really have stood up for myself on multiple platforms. It's sort of the grown-up version of middle-school nastiness, and I'm just like, come on. If there's one thing I'd like to graduate from, it's girl-on-girl hate. I don't believe in it.
This isn't the first time Deschanel has been a vocal defender of girliness. In January 2013, the actress told Glamour: "We can't be feminine and be feminists and be successful? I want to be a f**king feminist and wear a f**king Peter Pan collar. So f**king what?"
We agree that baseless girl-on-girl hate has no place in 2014 or beyond, and we're so happy to see Ms. Deschanel is over it, too. Wisdom looks good in floral.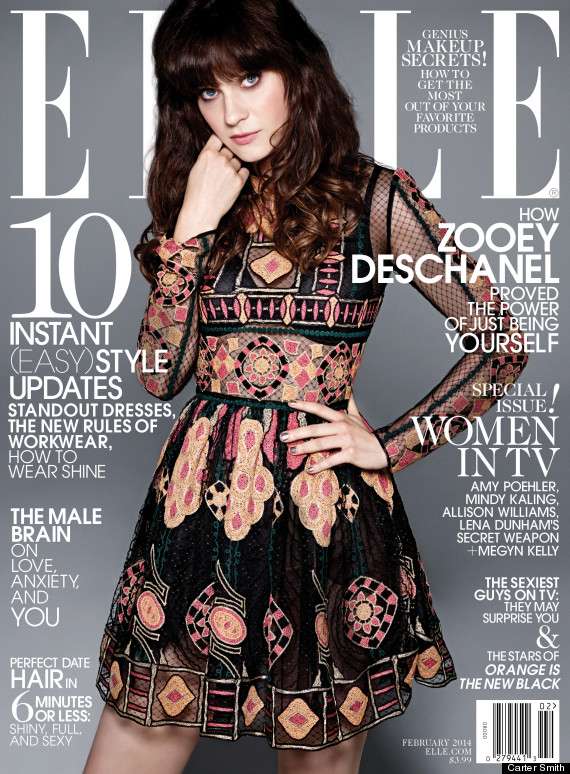 Pick up Elle's February issue on January 14th to read the full interview.
BEFORE YOU GO
PHOTO GALLERY
Zooey Deschanel's Bangs