Need some advice on how to survive the "polar vortex?" Enter Anderson Cooper, your 2014 winter fashion critic.
Cooper's "Ridiculist" segment Monday night focused on the latest fashion trends of the last few years that are designed to keep you super warm while making you look super funny.
"Until now, when you wanted to keep warm but also look like a complete idiot, you had really only a few choices," the CNN host said before cutting to the once ever so popular "Snuggie."
"And when I say 'look like an idiot' I'm referring to myself because I have a Snuggie as well."
But the Snuggie isn't enough to get through these dangerously cold temperatures, Cooper informed us. No, we need something even more powerful.
Meet "Swants," the pants made out of a sweater, or what Cooper calls "a revolution in comfort":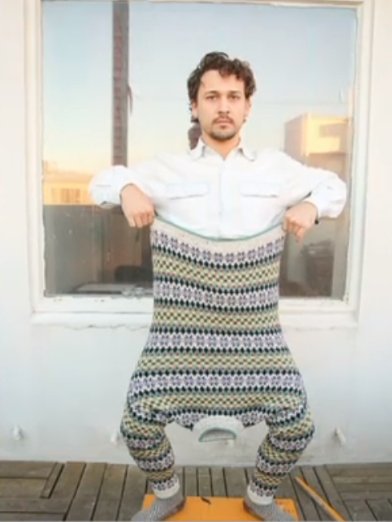 "As the creator of Swants puts it, your booty deserves to be as warm as your torso," he said. "Spreading this information is kind of your post-holiday gift to you because if you got an ugly sweater, now you can turn it into ugly pants and have yourself a merry little "Swantsmas."
Cooper left us with this final message of fashion advice for the cold:
"Listen, it's cold out there, you need layers," he said. "I'm thinking long underwear, then pajama jeans, and then the Swants on top, wrap yourself in a Snuggie or two and you'll be good to go."
Watch the video to get a step-by-step tutorial from Anderson Cooper himself on how to make your own "Swants."
BEFORE YOU GO
PHOTO GALLERY
Anderson Cooper Through The Years