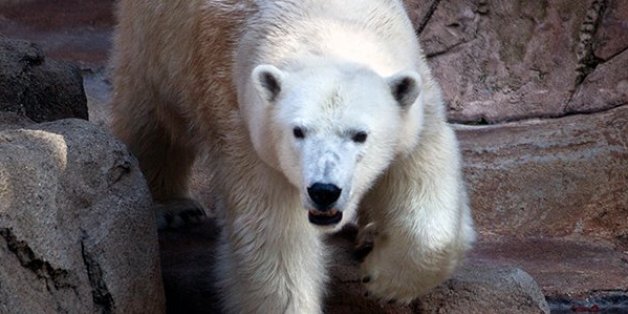 The weather in Chicago was so frigid Monday that it proved too chilly for the city's most popular polar bear.
DNAinfo Chicago reported Anana, the Lincoln Park Zoo's only polar bear, was being kept in a "climate-controlled" area indoors Monday as temperatures dipped well below zero with a wind chill as low as -42 degrees.
Anana, zoo spokeswoman Sharon Dewar explained, doesn't have the layer of blubber other polar bears have due to Chicago's warmer climate over the rest of the year.
Anana's diet is different than the seals and whale carcasses her wild counterparts eat, according to the Associated Press, because the extra fat -- which is typically five inches thick -- would make the bear uncomfortable for the rest of the year.
In an update posted to the zoo's Facebook page on Tuesday, Anana is said to have been exploring her outdoor yard during the morning.
"She always has the option to stay inside her cozy den, of course!" the post reads.
Watch Anana in action exploring snow in February 2013:
Meanwhile, here are a couple animals at the Brookfield Zoo who seemed to take more pleasure in this week's frigid weather than Anana.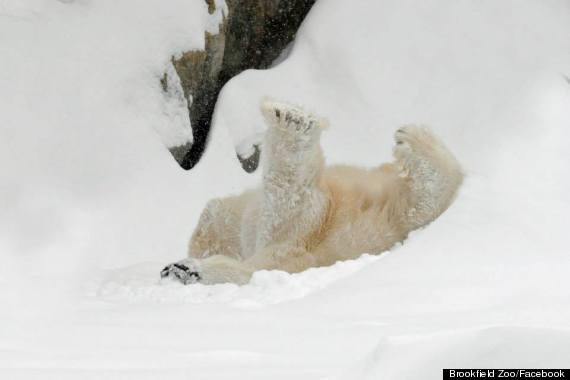 Aussie, a male polar bear at the Brookfield Zoo, rolls around in the snow.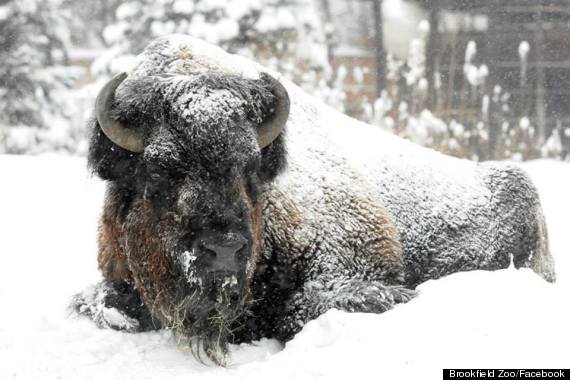 Ron the bison appears completely unfazed by the snow and frigid temperatures at Brookfield Zoo.
BEFORE YOU GO
PHOTO GALLERY
Chicago Hit With Snow, Extreme Cold