Perhaps the only thing more present in the air at the Rose Bowl than confetti after the thrilling conclusion to BCS National Championship Game was the palpable joy of Florida State players, coaches and fans. There were hugs, smiles, shouts, leaps into the crowd and even a few tears as the Seminoles celebrated their last-minute 34-31 triumph over Auburn in the final national championship of the BCS era.
"The last drive, that's a great way to cap off our season," Florida State quarterback Jameis Winston said after tossing a game-winning touchdown with just 13 seconds remaining in the fourth quarter. "That's the way we wanted to cap off our season."
With Florida State having erased an early 18-point deficit then still needed that late score to seal the win, the crowd went predictably wild after the final whistle. Understandably, the victorious players and coaches did the same.
Here are 17 photographs that capture the emotional national championship celebration.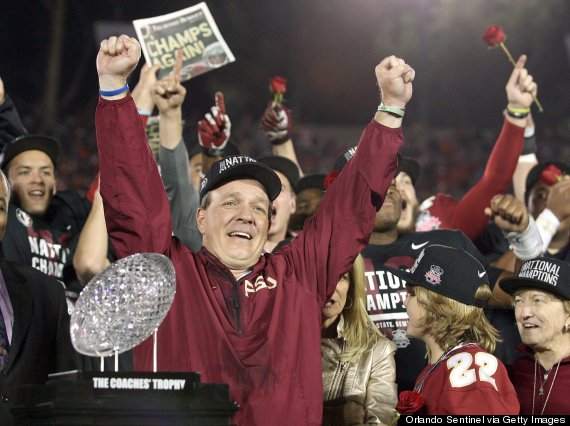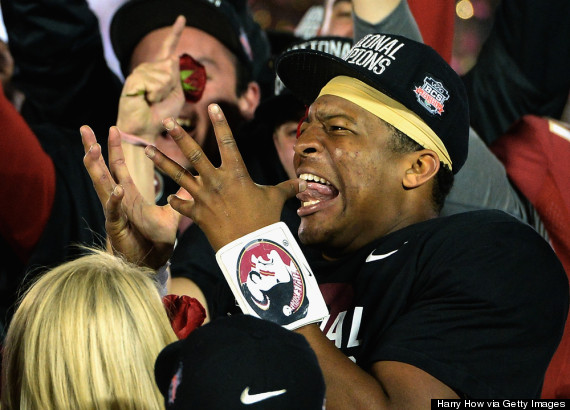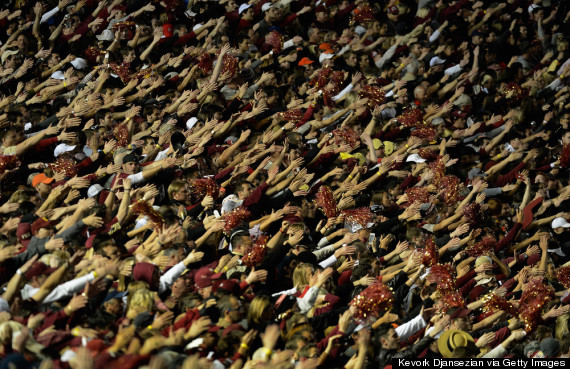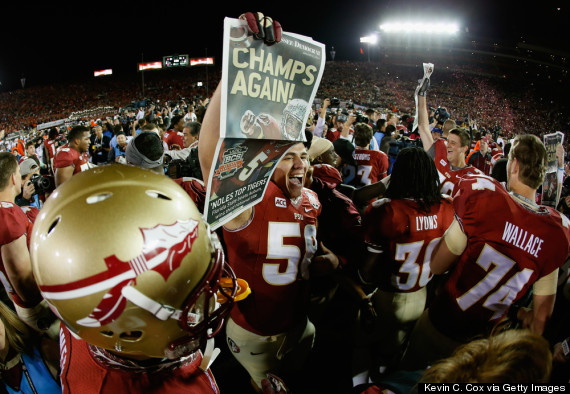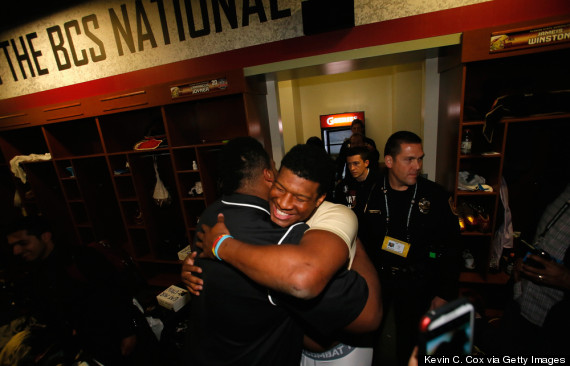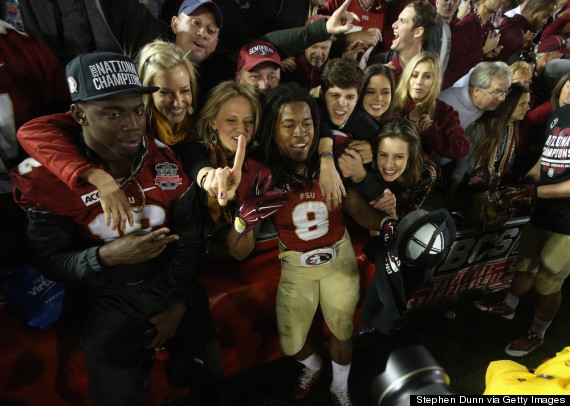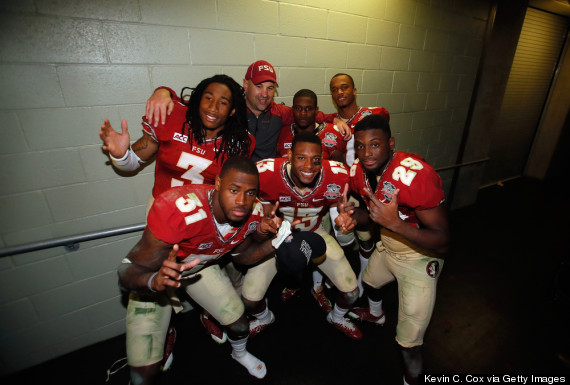 >Br>