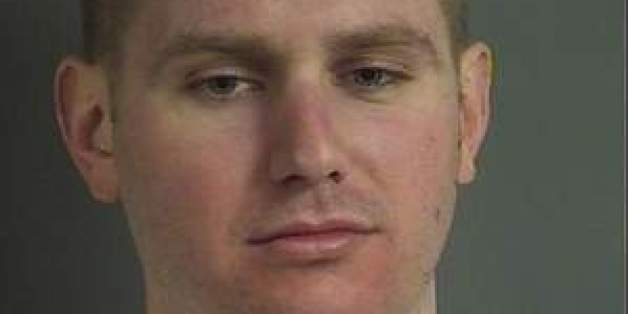 Although Iowa City police believe Levi Carter was too drunk to drive when they arrested him Friday night, they will never know just how drunk.
Police said Carter, 28, first blew a .467 percent reading on the Breathalyzer test before the testing instrument simply read "HI," KCCI-TV reported.
The legal limit for alcohol consumption is .08 percent in Iowa, while the lethal limit falls between 0.40 percent and 0.50 percent, according to a Clemson University's Redfern Health Center website.
The officers who witnessed Carter's alleged Breathalyzer-busting BAC initially came to his home after a passenger in the suspect's vehicle reported that he may have been too drunk to drive.
This was after Carter allegedly drove 55 mph in a 25 mph zone before crashing his car, KCRG.com reported.
Police said Carter kept talking to people who weren't there, smelled strongly of alcohol and could barely stand up.
Although he admitted to driving his car, he claimed he only drank two Bud Lights. He failed all field sobriety tests given to him, according to officers.
Officers may not have been able to ascertain Carter's exact alcohol level, they believed there was probable cause to arrest him for operating a vehicle while intoxicated, the Des Moines Register reported.
What Florida is to weird crime, Iowa City seems to be for alleged outrageous drunken behavior.
Back in September, police arrested Deaaron M. Hearn, who, cops said, was so drunk he tried to call a friend by putting a $20 bill to his ear and attempting to talk into it.
His Breathalyzer test registered a .178.
That same month, Samantha Lynn Goudie -- Twitter alias @Vodka_Samm -- earned a dubious form of fame after getting arrested for allegedly trying to storm the field at a University of Iowa football game.
Preliminary tests administered by police showed she had a .341 BAC.

BEFORE YOU GO
PHOTO GALLERY
Too Much To Drink?