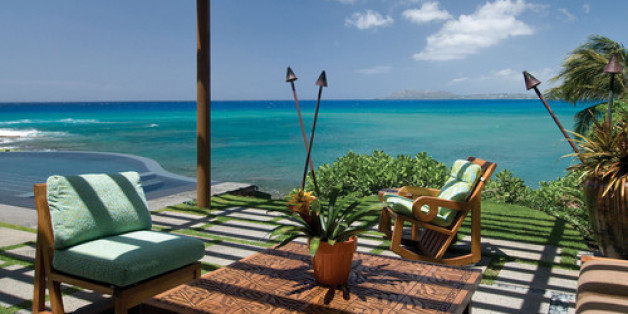 In case you haven't heard, a good portion of the country is in the grips of a "polar vortex" that's bringing record-breaking low temperatures and wind chills to places unaccustomed to such extreme cold. If that's you, take a mental vacation with these 9 gorgeous luxury homes that are blissfully far away from any temp with a minus sign. In fact, they are so far from this nonsense, they're in Hawaii. Here's what you could be doing over there right now.
You could be drinking a nice cocktail while overlooking a gorgeous vista.
You could be contemplating the palm trees from a porch.
You could be sitting out on a patio, watching the waves crash onto a picture-perfect beach.
You could be swimming in a pool.
Or you could take a nap, then wake up to a stunning view.
You could be relaxing on a lanai.
You could be swimming up to a bar.
You could walk through a gorgeous garden landscape.
You could take a shower...outdoors.
BEFORE YOU GO
PHOTO GALLERY
Beach Homes