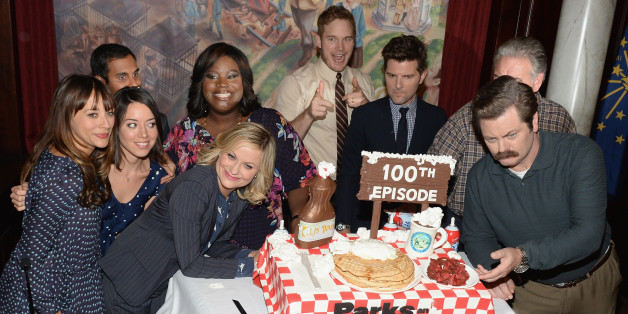 If you've always wanted to party with the Pawnee gang, this cute video celebrating the 100th episode of "Parks And Recreation" is probably as close as you're going to get.
Watch as the cast reflects and see star Amy Poehler cut into a giant cake topped with pancakes. Leslie Knope would be proud.
Check out the video below and tune in for the 100th episode when it airs Jan. 9 at 8:30 p.m. on NBC.
BEFORE YOU GO
PHOTO GALLERY
'Parks and Recreation'