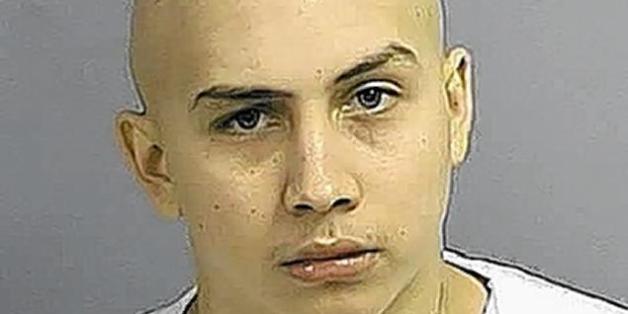 One Eyed Jack's has a new mascot.
When Travis James Rodriguez, 22, allegedly refused to put down his Glock pistol outside a popular Orlando bar last month, cops took him down -- with an electric shock from a Taser to his eye.
The police report released last week states that Rodriguez pulled the pistol out of his waistband on Dec. 8 and held it up, according to the Orlando Sentinel. When an officer deployed his Taser, Rodriguez turned, and received 50,000 volts to the right eyeball and the left side of his face.
Rodriguez's mugshot, pictured above, is from a previous arrest and doesn't show the damage done to his eye, the paper reports.
"Rodriguez had removed the gun from his waistband and was holding it up at chest level, parallel to his body," Officer Jason Portilla wrote in the report. "As a result of Rodriguez turning his body…one of the Taser prongs struck Rodriguez in the right eye. The other Taser prong struck …his left side."
The suspect was admitted to a nearby hospital for an undisclosed amount of time, the Daily Mail reports. It's unclear what led to the scuffle with police. He was charged with carrying a concealed firearm and resisting arrest.
Rodriguez reportedly gave a false address and couldn't be reached on Friday, so police revealed his information in an attempt to track him down.
BEFORE YOU GO
PHOTO GALLERY
Wild X-Rays And Medical Photos