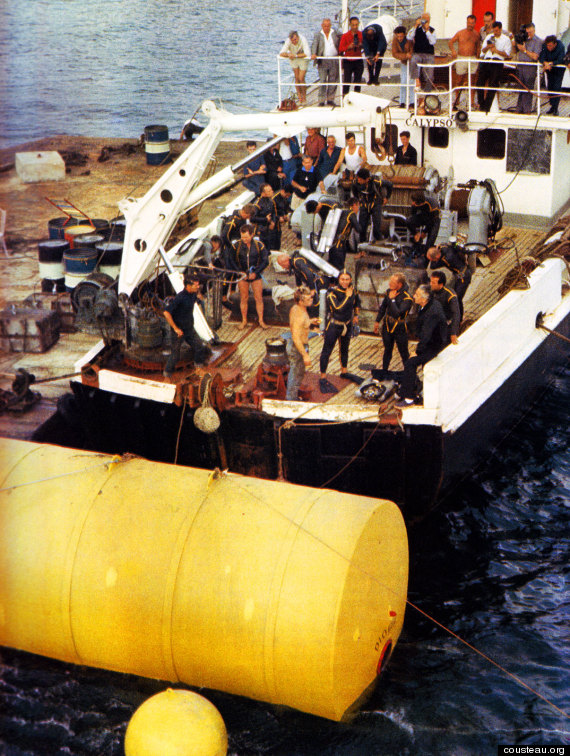 Before astronauts, there were "aquanauts" -- divers who lived in (and studied out of) underwater habitats, equipped with improbable "luxuries" like libraries, radios and TVs. The first of these habitats, launched off the coast of France in 1962, was Conshelf I, also called Diogenes, an enormous steel bubble 16 feet long and 8 feet wide. The world's first underwater living experiment had two "aquanauts," Albert Falco and Claude Wesly, live in the Diogenes for a week, at a depth of 33 feet.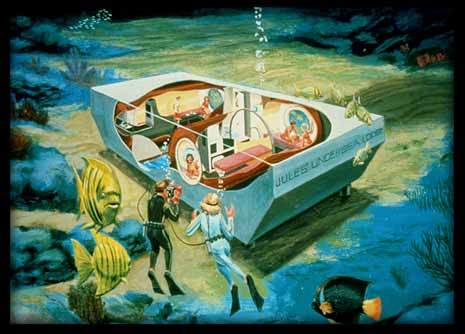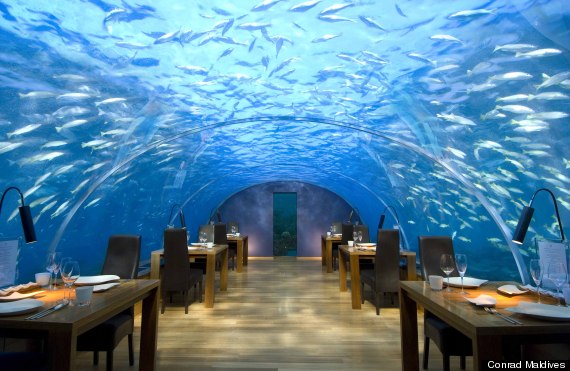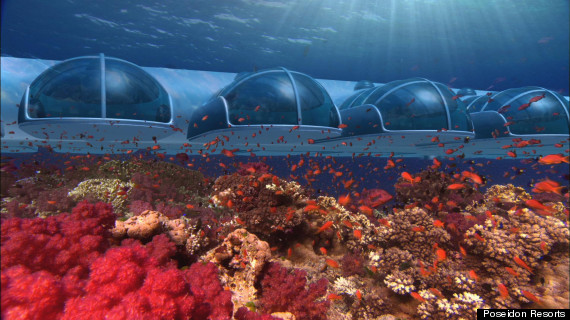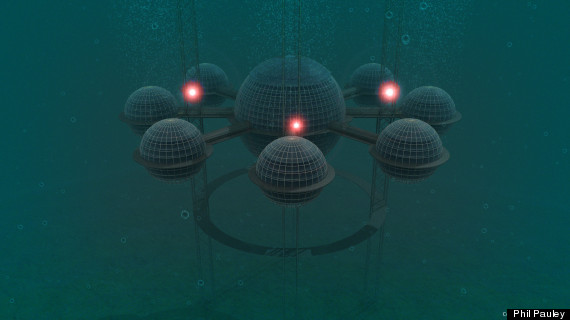 If climate change sinks entire cities, most refugees won't be able to afford a spot in an underwater hotel. That's where UK-based designer Philip Pauley's Sub-Biosphere 2 comes in. Designed to be entirely self-sufficient, capable of surfacing and submerging, each Sub-Biosphere 2 would house up to 100 people. Best of all, the habitats would be movable over land by rail -- which means if a climate crisis hit, we could build some up and transport them to the seashore right quick. Of course, the idea is just a concept design for now.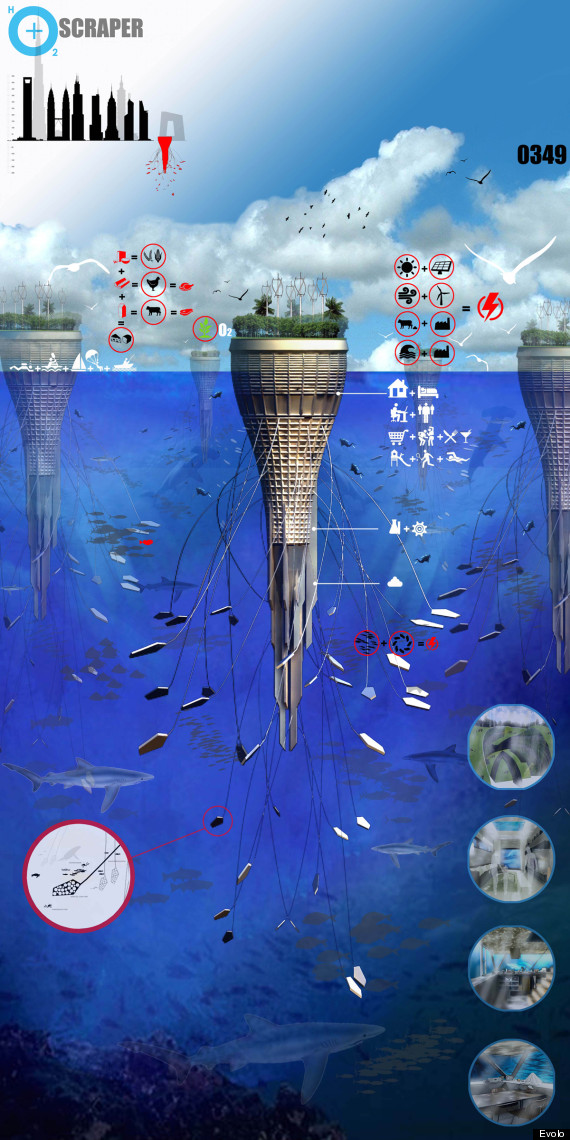 But let's get real -- if our cities sink, we may not be able to house people a hundred at a time. That's where huge underwater megalopolises like Sarly Adre Bin Sarkum's idea for a "Waterscraper" come in. Comparable in size to the Empire State Building, a Waterscraper would feasibly house several thousand people while generating power via enormous "tentacles" that surround the building and move with the tides. The Waterscraper would also produce its own food, combining hydroponic techniques with a surface dome that houses a small forest. Like the Sub-Biosphere 2, the Waterscraper is just a design concept currently, but with sea level rise, humanity may need to turn this idea into reality sometime in the future.