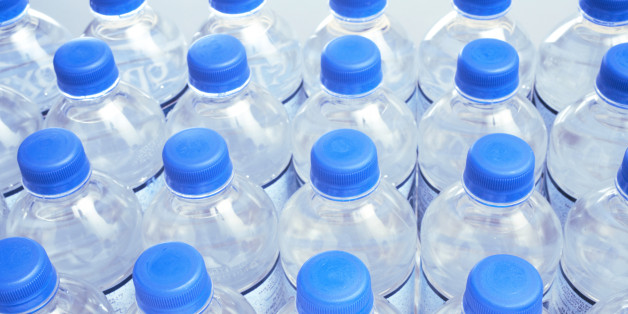 Well, you could say that this whole thing isn't exactly (bottled) water under the bridge.
Elizbeth Daly, a 20-year-old University of Virginia student, spent a night in jail after plainclothes Alcohol Beverage Control officers mistook her purchase of cookie dough, ice cream and a pack of bottled water for the illegal procurement of beer.
At the time, a spokesperson for Virginia's ABC said Daly's arrest and felony charges -- two counts of assaulting a law enforcement officer and one count of eluding police -- stemmed from having fled from the scene, after being approached by the half-dozen agents.
"Rather than comply with the officers' requests, the subject drove off, striking two officers," an ABC spokesperson said in late June, when the incident, which occurred in April, became public. "She was not arrested for possessing bottled water, but for running from police and striking two of them with a vehicle."
Daly, at the time, told news outlets she was "terrified," since the officers "were not in anything close to a uniform." (An irony noted by the libertarian publication Reason is that Daly, who was with two other students, picking up goods for a sorority fundraiser, called 911 while pulling out of the parking lot, and said she was planning to drive to a police station.)
The case provoked an uproar of outrage and mirth, and the charges filed against Daly were later dropped. Virginia's ABC said in June that it was "reviewing" the incident, and in November released a statement that the agents had violated agency policy.
It looks like the incident may get judicial review, as well. Daly has begun the process of suing the state, reports Charlottesville's newspaper, the Daily Progress:
University of Virginia student Elizabeth Daly has filed notice of a claim against the state stemming from her arrest in April by state Alcoholic Beverage Control agents who mistook water for beer.

Lawyers for Daly, 20, of Henrico County, lodged a complaint against the state seeking unspecified damages, according to Don LeMond, director of the Virginia Department of the Treasury division that manages certain civil claims against the commonwealth.
LeMond seems to be taking the lawsuit seriously.
"The law firm she is using is very experienced in dealing with the commonwealth," he told Daily Progress.

BEFORE YOU GO
PHOTO GALLERY
The Best Law Schools - U.S. News & World Report Ranking 2014