If you watched "American Hustle" and thought, "Hey, those sets look like they would be awesome to live in," we've got the house for you. This 1972 San Antonio contemporary-style home is basically a portal to the decade that gave us glam rock, disco and "The Brady Bunch." It can be all yours for $335,000.
Listing Agent: Diana Gonzalez
Photographer: Matthew Wingate
Photos via Realtor.com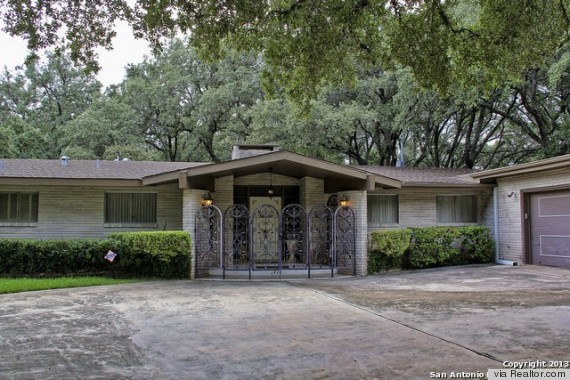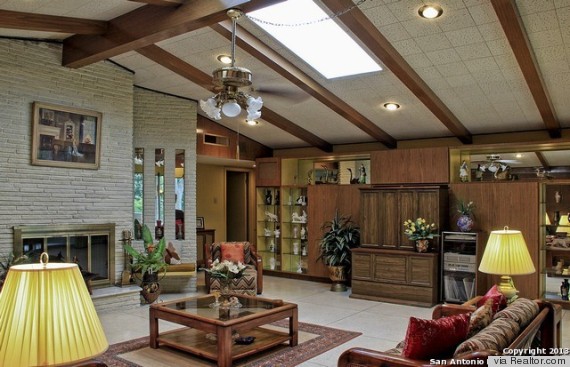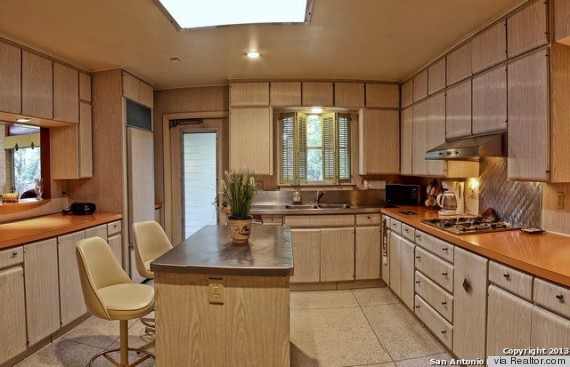 Hats off to one of our favorite blogs, Retro Renovation, for first bringing this gem to every vintage house lover's attention and expounding on the details we might have missed. For instance, the light fixture in the corner of this room that looks a bit like a fountain: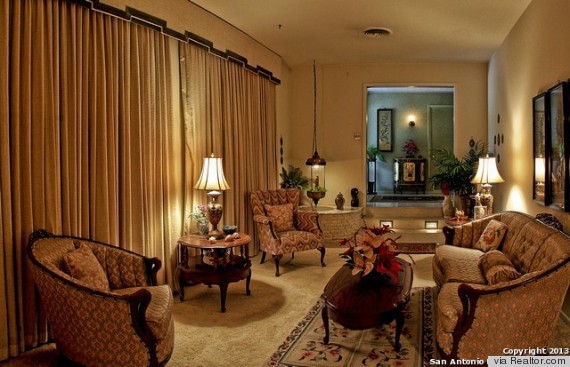 An eagle-eyed commenter noted that the light was actually a Shower Lite, a product that went through a mini-trend in the 1970s (no surprise there). The suspended light fixture, also referred to as a rain lamp, features a sculpture surrounded by nylon threads. Oil then drips down the threads, creating the look of "rain." A newspaper from 1979 advertises the lamps for $88. Today, you can find rain lamps on eBay for under $300, depending on the designer, manufacturer and condition.
Check our the photos below to see more of this amazing bit of 1970s style. And for an even closer look at the home (along with an incredible number of vintage house tours and decor ideas), be sure to visit Retro Renovation.