Ever since it became legal to purchase recreational weed in Colorado last week, we've imagined caravans of pot-hungry tourists hitting the road for a visit to Denver and a smoke in the mountain air.
Could Denver, Colorado's capital and a total marijuana mecca as of seven days ago, ever replace Amsterdam as the ultimate weed weekender?
Allow us to consider the cities in a variety of non-pot-related categories.
ARTS AND CULTURE
Luckily for Amsterdam, the Netherlands were home to some of the most notable painters of basically all time. The city's Rijksmuseum shows artworks from a number of them, including Rembrandt and Vermeer. There's also an entire museum of Van Gogh works nearby... "Sunflowers" looks a lot more swirly and interesting after a few joints.
The Denver Art Museum, on the other hand, pays tribute to the first residents of Colorado with a huge treasure trove of Native American art-- the museum has over 16,000 artifacts from local tribes, like some Navajo weaving and some painted leather garments. This is actually very cool.
Winner: Sorry, has to be Amsterdam.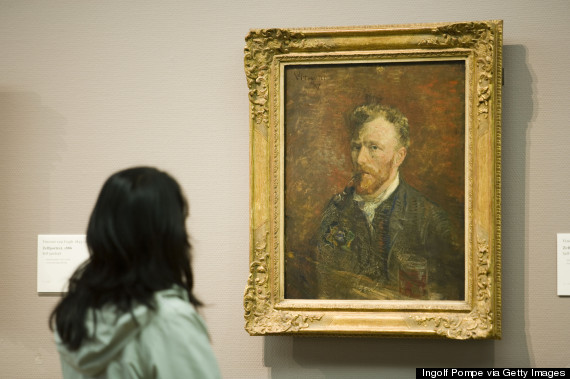 FOOD
Amsterdam's famous French fries -- smothered in creative sauces or dunked in straight-up aioli -- are served fresh in hot, hand-held cones, and they're kind of every pot smoker's dream. If there were a fried food to fly across the ocean for, this would be it.
But if you're looking to "wake and bake," Denver's breakfast scene will be your jam. The city's namesake omelet usually comes with ham, cheese and mushrooms, and it's served in a number of hipster-y little eateries.
Winner: Amsterdam. We can't resist a fry.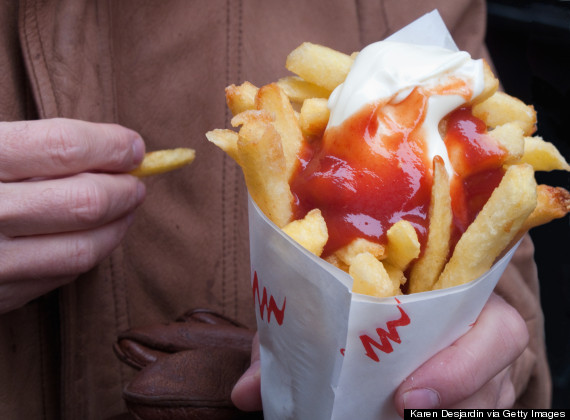 DAY TRIPS
If your smoker self is into scenic country vistas, Kinderdijk will blow your mind. After about an hour's drive from Amsterdam, you'll step into a storybook of stout little windmills, bright green grass and perfect blue canals. Take a boat tour or pop inside a windmill to see how it works.
As far as wide open spaces go, Rocky Mountain National Park is gorgeous as they come. Lakes, waterfalls, horseback rides and campgrounds all lie within eyeshot of America's famous mountain range and within a two-hour drive of Denver's marijuana dispensaries.
Winner: Denver. Mountains trump windmills, always.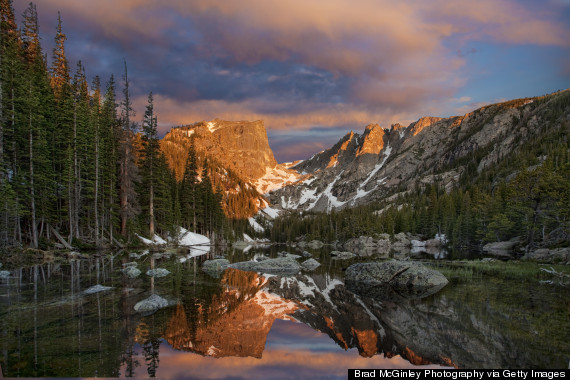 HISTORY
It's kinda hard to beat a city that's over 800 years old. Only in Amsterdam will you stumble upon a 14th-century Catholic center that now houses senior citizens, or into the square that used to host welcome ceremonies for Napoleon.
Denver -- at just over 150 years of age -- holds its own in the nostalgia department with Union Station, a train hub that has a distinctive vintage feel and artsy 1920s style. Beat poet Jack Kerouac (who seems like he'd approve of Colorado's new drug law) used to hang out at the historic My Brother's Bar.
Winner: Amsterdam. We're suckers for architecture.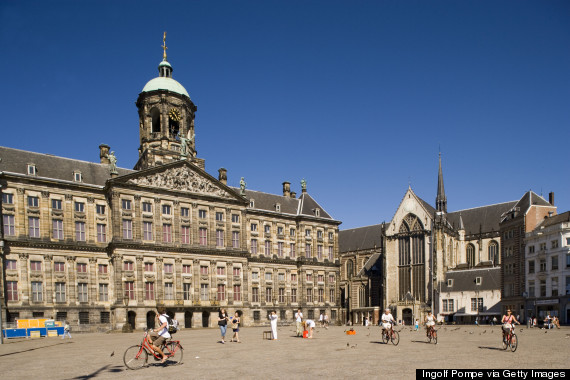 SCENERY
Those canals! Amsterdam's got 65 miles of them, each more quaint than the next. Pop a squat on a houseboat and watch the world float by (preferably while you're high).
The lush mountains of Denver are America's pride and joy-- climb 7,000 glorious feet in 28 miles on the Mount Evans Byway, and say hi to herds of friendly white mountain goats.
Winner: Neither-- both are beauties in their own right.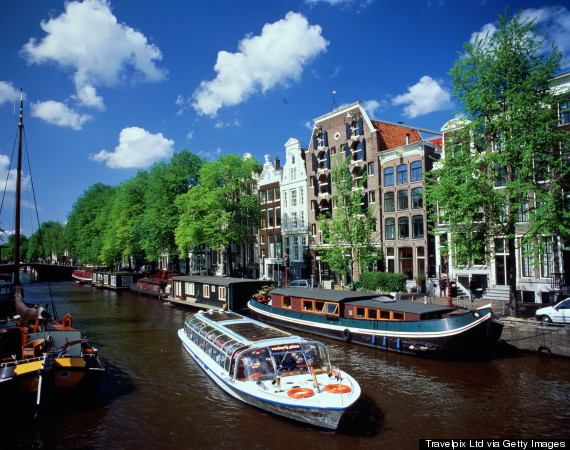 SPORTS
People use bikes waaay more often than cars in Amsterdam-- if you rent a cheap one and cruise down the canal roads, you'll feel like a true local.
Colorado officials are worried that legal weed will turn family ski resorts into mountains full of smoking snowboarders. Breckenridge and Loveland are each a speedy drive from Denver, so lots of people go for a day visit and some of the nation's best powder.
Winner: Denver. Bike rides don't make thrills this big.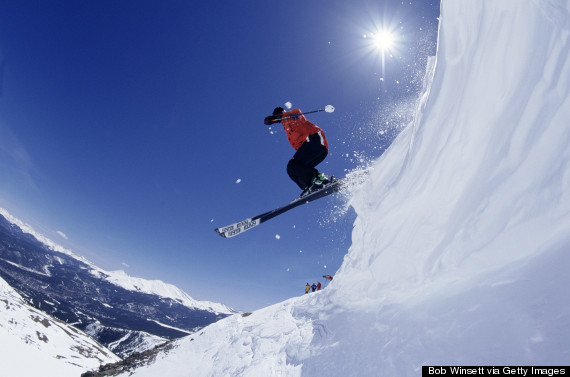 LODGINGS
Amsterdam's hostels are famous with free-spirited backpacker types, and many places let you smoke inside. Designated smokers' hangout rooms and vending machines stocked with munchies only add to the pot-friendly atmosphere. You can even sleep in a canal on a floating houseboat hostel.
Your overnight options in Denver, by contrast, are not quite as eclectic, but they're definitely more luxurious. After a smoking session, the spacious and high-tech rooms at the famous Hotel Teatro might feel like the perfect plush place to crash.
Winner: Amsterdam. ...mostly because of the vending machines.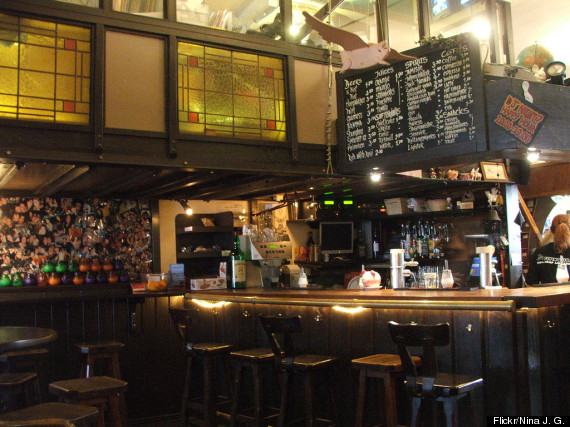 SHOPPING
Amsterdam is the queen of adorable, boutique-y stores, and you'll find everything from girly dress shops to those funky storerooms of modern-looking Euro knickknacks. Bountiful outdoor flower markets are the prettiest on Earth.
In Denver, the Cherry Creek neighborhood is where you'll go for big buys-- if you can handle the sensory onslaught of 320 specialty shops while under the influence.
Winner: Amsterdam, for being small and manageable.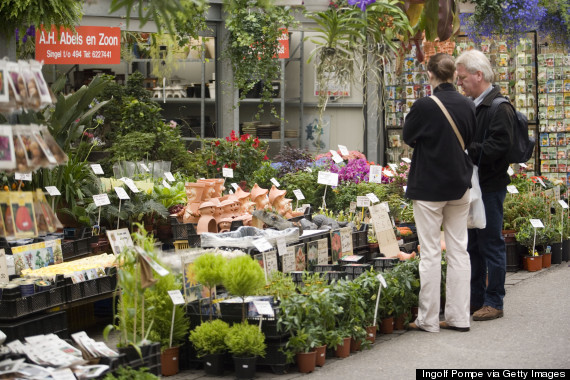 MOOD-ALTERING SUBSTANCES BESIDES MARIJUANA
You'll never drink beer in a cozier city than Amsterdam-- one German-themed bar looks like a living room and has manuscripts of plays laying around, while another pub is nestled in an old distillery from the 1700s. Don't forget the coffee-shop-meets-bar mash-up locations, where you can grab a joint in one building then hop right next door for a drink sold by the same owners.
One word: Coors. Just outside Denver, you can tour the brewery where those blue Coors mountains are made, with free samples at the end to boot. Nearby Wynkoop Brewing Company is the oldest brewpub in the state, with pool tables, happy locals and beer flavored like chili for when your taste buds crave something other than cannabis.
Winner: Denver, king of the beers.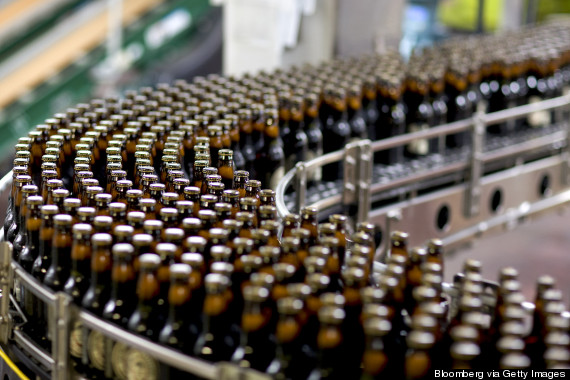 BEFORE YOU GO
PHOTO GALLERY
The 10 States That May Legalize Marijuana Next