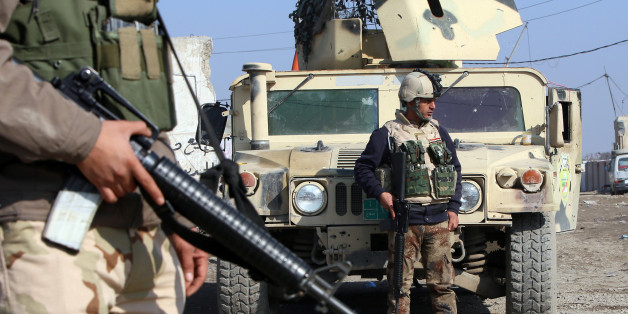 Gunmen killed seven women and five men at a brothel in the Iraqi capital on Tuesday, security and medical officials said.
The attack took place at an apartment in the Zayouna area of east Baghdad, where a similar attack took place last year.
On May 22, gunmen attacked a house in Zayouna that was used as a brothel, killing 12 people.
The week before, gunmen restrained police at a checkpoint in the area, and then shot dead 12 people at a row of adjoining alcohol shops nearby.
Violence in Iraq has reached a level not seen since 2008, when the country was just emerging from a brutal period of sectarian killings.
It took just five days for this month's death toll to surpass that for all of January last year.
BEFORE YOU GO
PHOTO GALLERY
Clashes in Iraq