Perhaps the only thing more astonishing than people surfing in Minnesota is people surfing in Minnesota when it's thirteen degrees below zero.
As a series of winter storms pounded the Midwest, Burton Hathaway and roughly ten other brave souls didn't batten down the hatches like everyone else; they saw a great opportunity. Stoney Point, Minnesota, according to Hathaway, is "the Mecca of Great Lakes surfing." Because Lake Superior (the deepest of the Great Lakes) holds its heat the longest, the water temperature was a pleasant "36 to 38 degrees," even as the windchill was -51 degrees.
Hathaway, a Southern California native, now lives in Wisconsin and drove seven hours to catch the swell at Stoney Point. He applied Vaseline to his face to prevent frostbite and told GrindTV that the toughest part is having to wait until all the ice melts off of your wetsuit in order to change out of it. The defrosting process can take up to 30 minutes, but if you don't endure it, "you'll rip your wetsuit trying to get out of it."
Freshwater surfing, he told Surfline, is "a total different experience." Surfers have to use thicker, wider boards since the freshwater isn't as buoyant as the ocean, making floating a bit more difficult. "You feel like you're surfing in slow motion on some of these waves," Hathaway said.
"In the back of your mind," he told GrindTV, "you know you can die surfing in these very harsh and unforgiving conditions, but we live for surfing out here on the Great Lakes, and that is our passion."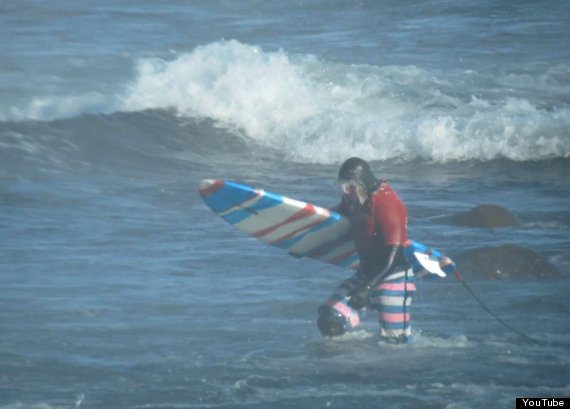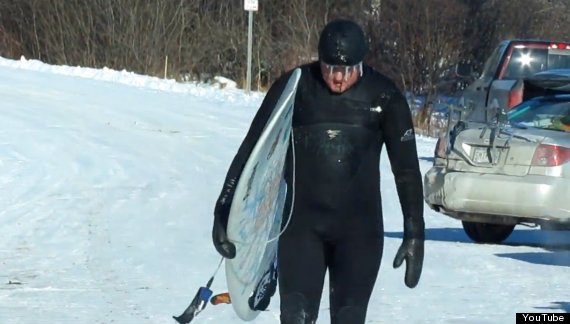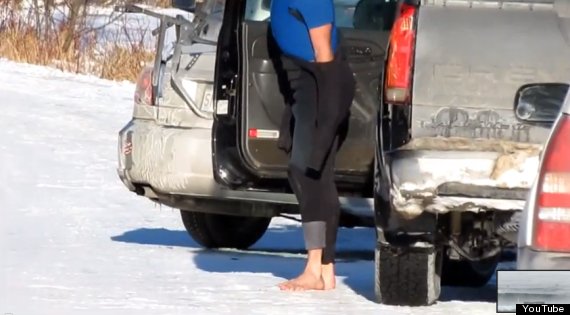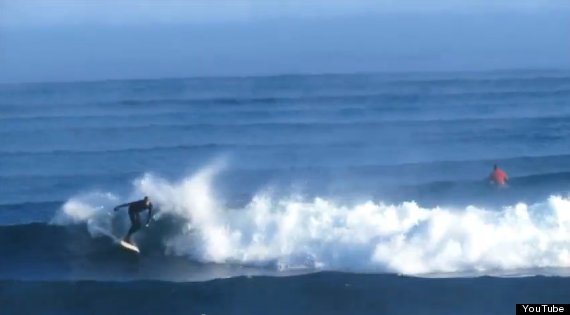 BEFORE YOU GO
PHOTO GALLERY
Calvin & Hobbes-Worthy Snowmen