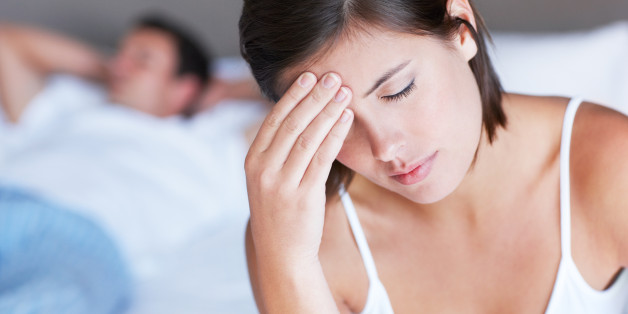 "We can't go on together with suspicious minds," Elvis Presley crooned.
And it's true. Few relationships can survive when one partner has doubts about the faithfulness of the other. And if the relationship is going to continue, you've got to find out if there's something to your hunch or if those doubts are completely unfounded.
Rocker Andrew W.K. knows that's the case. On Wednesday, the "Party Hard" singer took up a cheating dilemma for his weekly advice column for the Village Voice. (Yes, an Andrew W.K. advice column exists, and yes, it is awesome.)
"I think my boyfriend may be cheating on me," a reader wrote in. "I'm very close to looking through his computer to see if there are any clues. Should I or is that just THE WORST?"
In return, Mr. W.K. offered some really level-headed advice on the meaning of trust in a relationship:
"I think cheating and trust is sort of an all-or-nothing situation. I recommend going into all relationships with a completely blind, undeserved sense of trust. People shouldn't have to earn our trust. They should only earn our distrust.

No matter what's happened to us before, we might as well just go into a new relationship with renewed faith that our partner is going to be as loyal as we are (assuming we are loyal... If not, you reap what you sow). Otherwise, what's the point of having relationships of any kind? If we don't trust anyone, we never get to enjoy the feeling of being able to count on anyone, and that's probably one of the greatest feelings a human can have. And that is what we want, right? To be able to never even have to think that someone would ever betray us in that way -- that's humanity at its best."
But what if the confused reader's boyfriend really is cheating, you ask? W.K. addressed that situation, too: "If you really feel like he is cheating, just ask him and look into his eyes as intensely as you can. It just seems way too draining and painful to always be wondering, or to look around his computer, or question him forever. This might be a good time to promise each other that you'll never cheat, period. And really understand the weight of the word 'promise.'"
Solid advice, right? We were so taken by the rocker's perspective that we decided to turn to our readers and see if they agreed: "What should you do if you suspect your partner is cheating?" we asked. See what they had to say below, then head to the comments and tell us what you would do if you suspected your partner was straying.
- "Ask! The number one problem with all relationships is the inability or unwillingness to communicate thoughts and feelings."
- "Point out noticeable changes in their behavior that have been scaring you into thinking something's up."
- "Ask what's up. Find out, then see if you are part of the problem and work from there -- it takes two to tango."
- "Trust your gut, but also trust your partner. One thing to note? They'll never admit it unless you have proof."
- "Find out. If it's true, leave. Be angry. Be sad. Be depressed. Accept your contribution toward the failure of the relationship. Forgive. Love again."
- "Gather evidence, then confront him or her."
- "I'd break up with them. You can't be in a relationship without trust. No time for snooping."
- "If you suspect it, then it's probably true. There is no gluing back together shattered trust so end the relationship if it turns out to be true. Keep in mind most cheaters will deny, deny, deny, deny."
- "Get evidence, confront, and then leave them if they cheated. I believe once a cheater, always a cheater. It is a character flaw."
- "Get out and find a love you can trust."
Keep in touch! Check out HuffPost Divorce on Facebook and Twitter.
BEFORE YOU GO