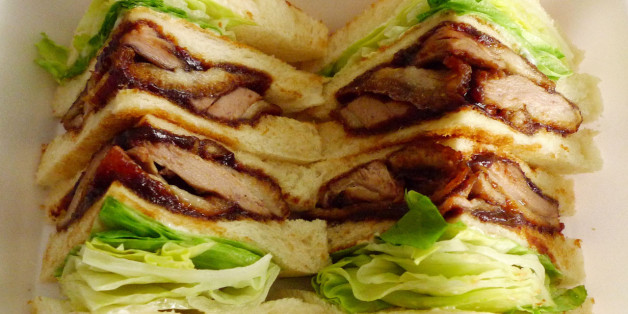 There are a lot of great things you can make with two pieces of bread. Grilled cheese, BLTs, clubs, the sandwich possibilities are endless (and amazing).
We'll never get tired of these classic sandwiches. But we're also into the not-so-classic combinations, like the peanut butter and pickle sandwich. We thought we were weird when we suggested you guys try them (they're surprisingly good!), but it turns out that our sense of sandwich adventure is pretty tame compared to what our readers have come up with. When we asked what the craziest sandwich our readers liked, you guys did not disappoint. Some of these we can't wait to try, others we hope we never have to, and then there's the peanut butter and mayo sandwich that we wish would just go away forever.
One thing's certain when it comes to sandwiches though, peanut butter sure does get around.
PHOTO GALLERY
The Craziest Sandwich Combinations
Want to read more from HuffPost Taste? Follow us on Twitter, Facebook, Pinterest and Tumblr.