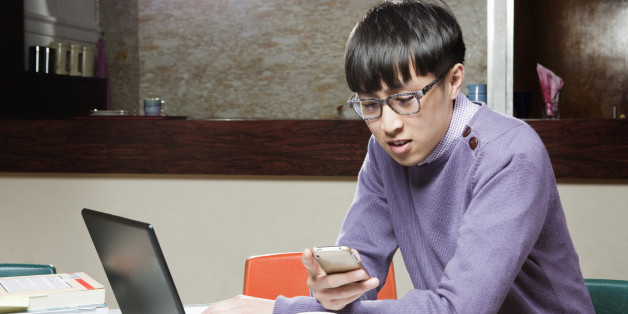 If your ideal man is a grammar nerd who's interested in roleplay, we've found the guy for you.
A 37-year-old attendee at this year's Modern Language Association (MLA) Convention has posted a Craigslist Casual Encounters ad detailing his ideal "stress-relief fantasy role-play" scenario.
The poster, who claims to be an assistant research professor and describes himself as "fairly fit and usually thought of as attractive," writes that conference interviews can be both "fraught with tension" and "thick with eroticism." In order to spice things up, he proposes the following:
I will arrive at your MLA hotel room, in my interview suit, ready to discuss my research, my place in my field, my theoretical approaches, my teaching methods, etc.

You ask me the appropriate questions and listen, interrupt, challenge, acting as a typical faculty member of a hiring committee. (You explain that your colleagues are respectively ill in bed and unable to attend because of personal obligations but, yes, you are authorized to advance my candidacy.)

Over the course of the interview we begin to cast flirtatious sidelong glances, adopt inviting body language and inch toward one other. At the right moment one of us makes the bold move of an innocent touch on the shoulder, followed by leaning in for a kiss. We both know it's wrong, but we're too titillated to stop.

The final outcome is something we can discuss in advance, or figure out on the fly.
If that's not your cup of tea, this lothario is also "amenable to flipping the script" to play the interviewer to a young and willing interviewee. He also "delights" in new sexual experiences -- and, presumably, dirty talk in any number of languages.
Sounds like a catch to us.
[h/t The Daily Dot]
BEFORE YOU GO
PHOTO GALLERY
Readers Share: Books Every Woman Should Read