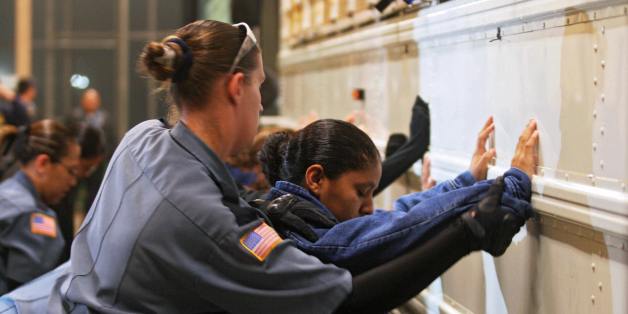 As part of an on-going investigation, Fusion has learned that 13 pregnant women were detained in an immigration detention center in El Paso between August and November of 2013.
Immigration and Customs Enforcement (ICE) says pregnant women shouldn't be detained in their facilities "absent extraordinary circumstances," and advocates say inadequate medical care in detention can pose a threat to the lives of women and their unborn children.
We first learned about pregnant detainees in El Paso from an undocumented activist, Santiago Garcia-Leco, who infiltrated the El Paso Processing Center last month. He was shocked by the number of pregnant women he learned were held in the female wing of the facility and decided to contact the media.