Almost two years ago, Kadejah Davis-Talton, then 12, was shot to death at her home in Detroit over a disagreement about a cellphone. On Tuesday, the man convicted in her killing was told he could face 50 years in prison.
Wayne County Circuit Judge Vonda Evans sentenced Joshua Brown, age 21, to 24 to 50 years for second-degree murder, 14 to 30 years for assault with intent to murder, which he is to serve concurrently, and an additional mandatory two years for a felony firearm charge, according to the Detroit Free Press.
According to prosecutors, the man's mother, Heather Brown, drove her son to and from Davis-Talton's home on Jan. 31, 2012 after she had gotten in a dispute over her missing cellphone with Almanda Talton, the girl's mother.
Talton said she found a phone in public restroom at a tax business and gave it to an employee, according CBS Detroit. She thought Joshua Brown came to her home to discuss something else, and then shut the door on him after talking to him briefly. Brown, then 19, fired several shots through the door, according to prosecutors, striking and killing Kadejah Davis-Talton.
According to the Free Press, Evans said Tuesday the phone was eventually found in Talton's car.
"Why would two mothers risk their children's lives over such a minor thing as a cellphone?" Evans asked before sentencing, the Detroit News reports. "A mother's worst nightmare was experienced the night Kadejah was killed."
Evans also told Brown, "You should have been man enough to let her fight her own battle instead of bringing you into her mess."
Davis-Talton was a sixth-grade student who had straight A's and had just celebrated her birthday before her death, according to WXYZ-TV.
Joshua Brown was found guilty in a second trial after a prior mistrial. Heather Brown was charged as an accessory after the fact for her role in driving her son to the house. She accepted a plea deal in October and received nine months of jail time with work release and five years of probation, according to MLive.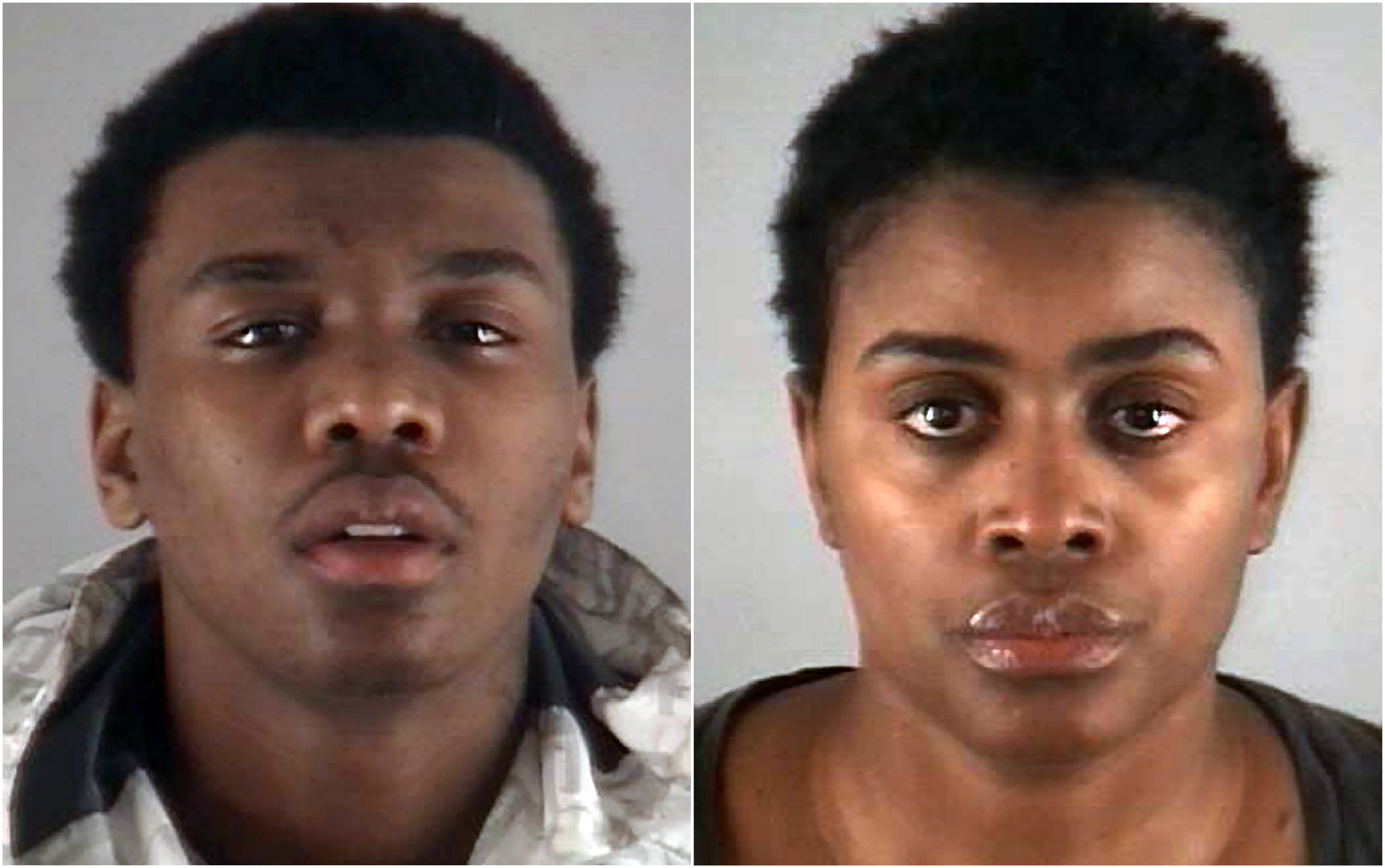 Joshua and Heather Brown. AP Photo provided by Detroit Police Department.
BEFORE YOU GO
PHOTO GALLERY
Shootings In America