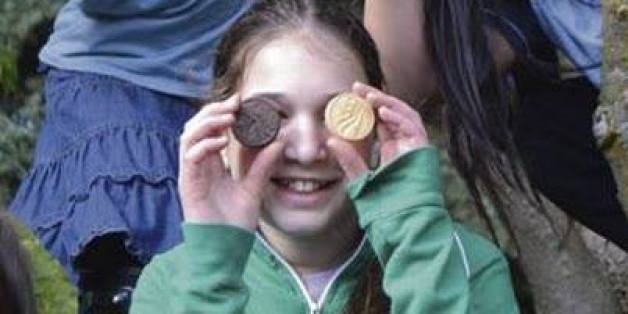 The 31 young Jewish girls who established the 613th Thornhill Pathfinder Unit of Girl Guides in Thornhill, Ontario, couldn't wait to start selling cookies in their primarily Jewish suburb north of Toronto. However, as the cookies were not kosher certified, they couldn't bring them to the synagogue where the Guides met, presenting a problem for the young group.
Sara Silverman and her friend Michelle Nauenberg started the shabbat-observant unit three years ago so their daughters could experience the Guides program without having to skip activities scheduled on Saturdays. The unit meets on Sundays at the Beth Avraham Yoseph of Toronto synagogue in Thornhill, where they take part in typical Girl Guide activities. Like Girl Scouts in America, Girl Guides typically sell cookies to raise funds for camps, trips, and other activities.
Silverman told The Canadian Jewish News that the first question the girls asked after the unit was founded was, "When can we sell cookies?" Though the cookies were not kosher-certified, they also didn't contain ingredients that were specifically unkosher, so two years ago the group decided to try to have them officially certified.
Their perseverance has paid off, as Girl Guides of Canada recently confirmed that the chocolate and vanilla cookies for the spring fundraiser would be certified under the Orthodox Union's OU hechsher.
Avigail Rucker, a 12-year-old guide, said, "It feels like our unit has made a difference."
BEFORE YOU GO
PHOTO GALLERY
10 Righteous Jewish Women