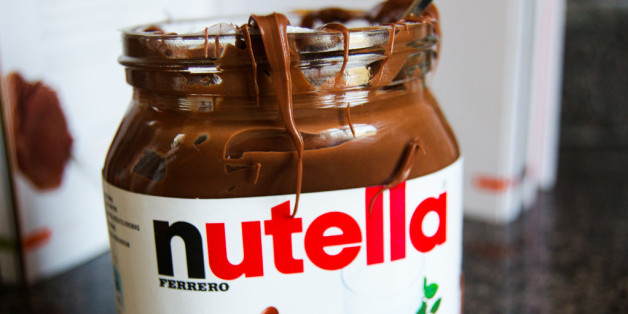 When it comes to Nutella, there are people who love it and people who hate it. And then there are those people whose eyes start to twitch at the mere mention of the chocolate hazelnut spread; who drool uncontrollably when they see a jar; who would probably stab you in the eye if you didn't share yours with them. These people are downright ADDICTS. And we're willing to bet you have at least one of them in your life.
If you've got a friend or loved one whose skin starts to itch when they smell the hazelnut-spiked chocolate, chances are they've got a serious problem. If you're not sure, here are 18 tell-tale signs that your loved one needs a Nutella intervention.
PHOTO GALLERY
Signs Of A Nutella Addict
Want to read more from HuffPost Taste? Follow us on Twitter, Facebook, Pinterest and Tumblr.