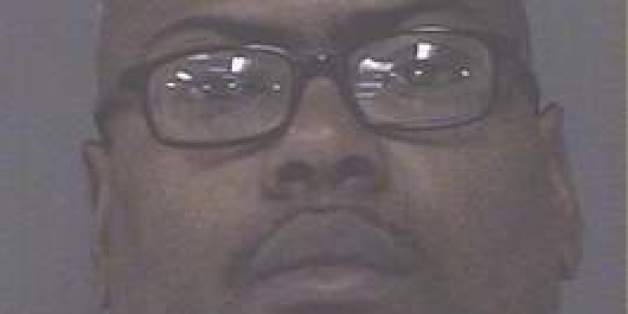 Was he touching his baloney in front of theirs?
A Lakewood, N.J., man was arrested Saturday after employees at a deli said he disrobed and masturbated in front of an employee and her 8-year-old son, according to the Asbury Park Press.
Lakewood Police spokesman Detective Sgt. Greg Staffordsmith told the paper that Ronald Savoy, 42, waited for other patrons of the deli to leave, then took off his clothing and began touching himself in front of the female employee and her boy. The victims did not know the man.
According to NJ.com, the suspect put his clothes back on and fled after he realized the employee was calling the police. He was later arrested at a nearby bus stop.
Ocean County Prosecutors Office detectives said that the suspect had done the same thing the night before, until a female employee told him to leave.
Savoy, who is being held in Ocean County jail in lieu of $100,000 bail, faces two counts of lewdness, as well as charges of sexual assault and endangering the welfare of a child.
(via Dreamin' Demon)
BEFORE YOU GO
PHOTO GALLERY
Over-Exposed