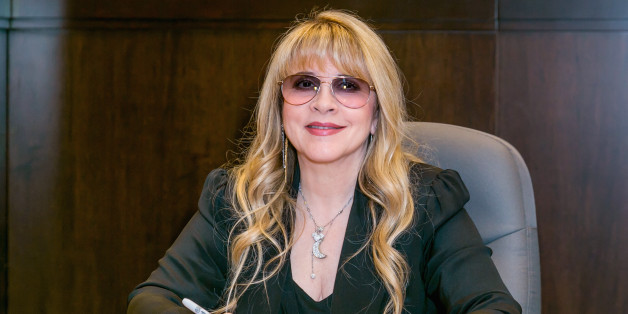 It's official. Stevie Nicks will sing on the Jan. 8 episode of "American Horror Story: Coven."
In episode 10, aptly titled "The Magical Delights of Stevie Nicks," the musician guest stars as the White Witch, a witchy version of herself and Misty's hero. With competition rising as the coven seeks to find the new Supreme, Fiona invites the White Witch to New Orleans to feel out Misty's powers, the current front-runner to replace Fiona. Nicks told E! News that her character sings in the episode and even does a shawl twirl with Misty.
The Fleetwood Mac singer admitted that she's never seen a horror movie in her life, or the previous seasons of "American Horror Story." She gave "Coven" a shot and said, "I'm watching the show going, 'Oh my god, this is the most twisted thing I've ever seen.'" But it only took the first two episodes for Nicks to say she was "definitely in."
While shooting her cameo, Nicks also had a (rather funny) near-death experience with Kathy Bates. Sharing the same small plane from New Orleans, the two bonded when turbulence hit. "Kathy sat through this with us and she's going, 'This is how it's going to read, "Kathy Bates, Academy Award winning actress and Stevie Nicks, hall of famer, crash to the ground [with] four others,"' Nicks said laughing. "So now I feel like I know Kathy Bates better than anybody."
The two may be close now, but Nicks claimed she has no idea what her "Coven" characters' fates are. At least we can look forward to some epic shawl twirling tonight.
"American Horror Story: Coven" returns to FX tonight at 10 p.m. EST.