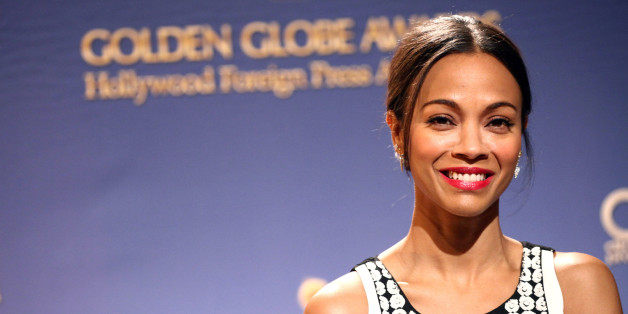 First Na'vi now Satan! "Avatar's" Zoe Saldana has been cast as Rosemary in NBC's version of "Rosemary's Baby."
Entertainment Weekly reports that Saldana has been cast in the upcoming four-hour adaptation of Ira Levin's 1967 novel. Before fans of the classic Mia Farrow film start getting angry, this is an adaptation of the book, not a remake of the movie. Also the new miniseries will take place in Paris, not New York.
Scott Abbott ("Introducing Dorothy Dandridge") and horror mastermind James Wong ("The X-Files," "American Horror Story") have been tapped to write the screenplay.
We're sure that Saldana will pull off Farrow's pixie cut and satanic baby bump with style!
No word yet on when the new NBC version will air.
Correction: The earlier version of this story stated that the original novel took place in Paris, when in fact the new NBC version will. The novel took place in New York.