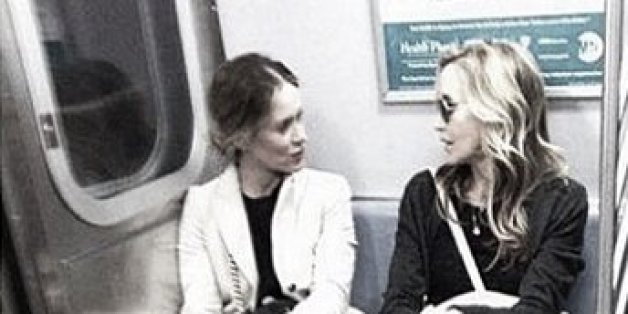 Obviously, their broomsticks must have been broken.
Sly Instagrammer aboyfromimpanema, disregarding possible supernatural consequences, took a photo of "American Horror Story: Coven" star Sarah Paulson riding the subway with fellow TV star Felicity Huffman.
How many stops to New Orleans?
Check out the witchy subway ride below.
"American Horror Story" airs Wednesdays on FX.
CORRECTION: A previous version of this story stated that Paulson was riding the subway with "American Horror Story" co-star Jessica Lange. She is actually with Felicity Huffman.