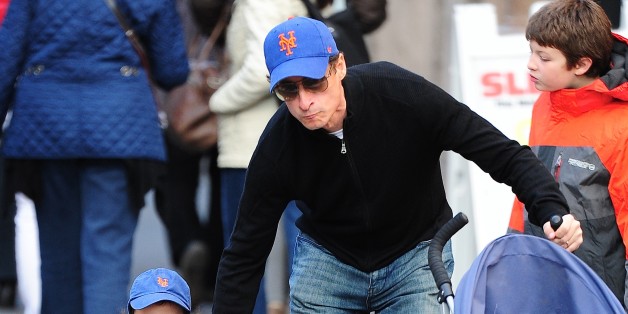 Anthony Weiner is transitioning back into the limelight with a guest appearance on the season finale of Amazon's political sitcom "Alpha House."
Politico reports the episode, which will be released Friday, will also feature Tom Brokaw, CNN analyst Jeffrey Toobin, and former GOP chairman Michael Steele.
The former congressman, who saw his mayoral campaign tank after admitting to continue sexting after he resigned from congress, will be playing himself.
Weiner teased the cameo on his Facebook account on Wednesday, urging his followers not to "blink" for fear they might miss his entertainment debut. He's also giving extra credit to New Yorkers who can spot the episode's location.
In a Facebook post last month (the guy just can't seem to quit social media), Weiner hinted at some sort of comeback. Is Hollywood where his future lies? We doubt it, but there's always hoping he'll come back to doing the weather.