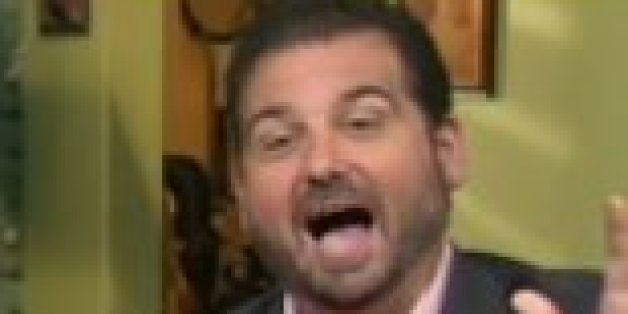 Dan Le Batard seems to have gotten both what he wanted and what he expected. The multi-platform ESPN star who handed over his 2014 ballot for the baseball Hall of Fame to Deadspin drew plenty of attention to the flawed, divisive election process and was then stripped of his vote.
A day after the National Baseball Hall of Fame announced that Greg Maddux, Tom Glavine and Frank Thomas had been voted in and Deadspin revealed that Le Batard was the previously anonymous voter who had surrendered his ballot to the site's readers, the Baseball Writers' Association of America responded. In a statement released on Thursday, BBWAA President La Velle E. Neal III announced that Le Batard would lose his Hall of Fame vote and receive a 1-year membership ban for his action.
The BBWAA Board of Directors has decided to remove Dan Le Batard's membership for one year, for transferring his Hall of Fame ballot to an entity that has not earned voting status. The punishment is allowed under the organization's constitution.

In addition, Le Batard will not be allowed to vote on Hall of Fame candidates from this point on.

The BBWAA regards Hall of Fame voting as the ultimate privilege, and any abuse of that privilege is unacceptable.
The statement released by Neal on Thursday echoes the sentiments expressed by former BBWAA president Tracy Ringolsby on Twitter after Deadspin named Le Batard as the vote donor.
If I had respect for Dan LeBatard I don't anymore. If he didn't want HOF vote should have declined it, not give away to non-qualified voter.

— Tracy Ringolsby (@TracyRingolsby) January 8, 2014
@SheaVanHoy All I am saying it is a privlege to be given the vote. If you don't want it, decline, dont' give it away.

— Tracy Ringolsby (@TracyRingolsby) January 8, 2014
In explaining his decision to turn his vote over to Deadspin readers, Le Batard cited the "avalanche of sanctimony that has swallowed" the voting process as many with ballots attempt to keep players who used -- or are simply suspected of using -- performance-enhancing drugs out of Cooperstown.
"Baseball is always reticent to change, but our flawed voting process needs remodeling in a new media world," wrote Le Batard in an email to Deadspin that was published. "Besides, every year the power is abused the way I'm going to be alleged to abuse it here."
Before and after the BBWAA announced the punishment for Le Batard, prominent sportswriters were not being shy about expressing their belief that the electorate needs to be revamped.
BBWAA hot about LeBatard shining light on an issue. Apparently okay with dozens of idiots still voting.

— Richard Justice (@richardjustice) January 9, 2014
Hopefully, Dan Le Batard is the first in a very large group of underqualified voters the BBWAA pares from its rolls. We're talking hundreds.

— Jeff Passan (@JeffPassan) January 9, 2014
BEFORE YOU GO
PHOTO GALLERY
2013 MLB Season Highlights