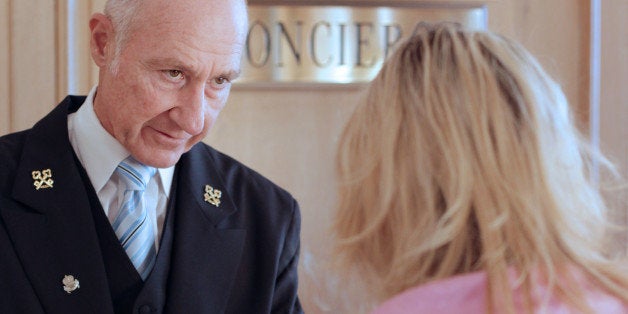 A British tourism group called VisitBritain has released a potentially helpful -- and potentially offensive -- guidebook intended to help hotels in the country better serve guests from other nations.
"Don't exchange a smile or make eye contact with anyone from France who you do not know," the guidebook reportedly reads. Other tips warn hoteliers that Germans might seem "aggressive" and that people from Hong Kong, who are "superstitious," might not be comfortable in certain rooms or beds.
Maybe that "unrivaled source of information" should've been kept private. Some other potential hot spots in the do-and-don't guide refer to visitors from:
India: "Understand that Indians are amiable but have a tendency to change their minds quite frequently."
Germany and Austria: "Deal promptly with any complaint from [these tourists], who can be 'straightforward and demanding' to the point of 'seeming rude and aggressive.'"
Hong Kong: "Don't ask superstitious people from Hong Kong to sleep in a historic property or a four-poster bed, because they associate them with ghostly encounters."
Japan: "Don't say 'no' in a direct way to a Japanese tourist -- instead think of a 'nicer alternative.'"
Russia: "Ensure tourists from Russia -- a 'tall nation' -- are housed in rooms with high ceilings and doorways."
We didn't find evidence of any tips on dealing with Americans... and we'll take that as a compliment.
BEFORE YOU GO
PHOTO GALLERY
World's Best Hotels 2013 (PHOTOS)