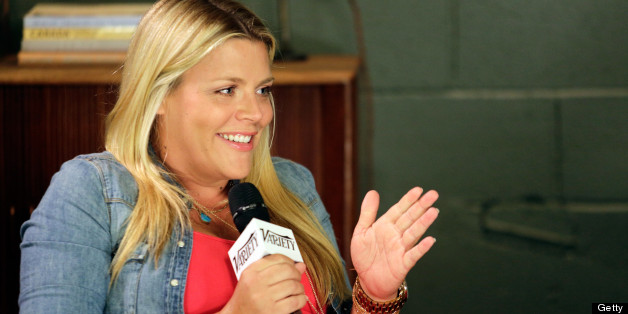 When Busy Philipps named her second daughter "Cricket" in July, everyone was really confused. "What is going on, Busy?" the world cried out in unison. "Why would you name your child after a small, chirping bug and/or bat-and-ball game popularized in Britain?!"
Amid the insanity and chaos, Philipps has emerged with an explanation of sorts.
Philipps and husband Marc Silverstein received a call from the hospital saying they needed to "come back and name [their] baby," so Silverstein suggested "Cricket" and said that "everyone likes Cricket, Cricket is just the greatest, happiest kid on the block ... she's hot in college."
Back in August, Philipps said that her husband was also rambling about Cricket being a camp counselor: "He just loved that name. He's like, 'Cricket is the coolest girl in school. She's like the camp counselor that you have a crush on.'"
No report as to whether six-month-old Cricket has decided to go to college or become a camp counselor.
BEFORE YOU GO
PHOTO GALLERY
Strangest Celebrity Baby Names