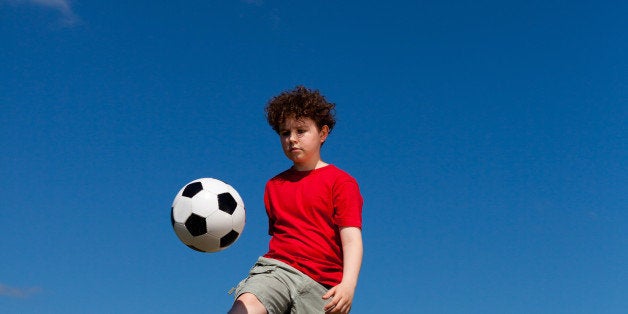 Staying in shape as a teen could pay off later on in life, a new study suggests.
Published in the European Heart Journal, the study shows that fit teens have a lower risk of experiencing a heart attack 30 to 40 years in the future.
However, being fit does not seem to "fully compensate for being overweight or obese in respect to this risk," study researcher Peter Nordstrom, of Umea University, said in a statement. "Our study suggests that it's more important not to be overweight or obese than to be fit, but that it's even better to be both fit and a normal weight."
Nordstrom and colleagues looked at 743,498 Swedish men who had medical tests done and aerobic fitness measured at age 18 before going into the military between 1969 and 1984. They were followed for an average of 34 years (until Jan. 1, 2011, until they had a heart attack, or until they died -- whichever came first).
Researchers found an association between physical fitness at this time and risk of experiencing a heart attack decades later. Specifically, after adjusting for other factors such as body mass index, for each 15 percent increase in fitness, the men had an 18 percent decreased heart attack risk 30 years later.
Plus, researchers found that the men who regularly engaged in cardiovascular exercise in their late teens had a 35 percent lower risk of experiencing a heart attack later on in life.
The association between weight, fitness and heart attack was also examined. Researchers divided the men into four groups based on their body mass index at the time of the military medical test (underweight, normal weight, overweight and obese). They found that the least fit men had the highest risk of heart attack than the most fit men -- but, the fittest men who were obese still had a 71 percent higher risk of experiencing a heart attack later in life, compared with the most unfit men who were still lean. In addition, the fittest men who were obese were more than four times more likely to experience a heart attack later in life than the fittest lean men.
However, researchers noted that the study only shows an association between early-life fitness and later heart attack risk -- "the relationship between aerobic fitness and heart disease is complex and may well be influenced by confounding factors that were not investigated in this study," Nordstrom noted. "For instance, some people may have a genetic predisposition to both high physical fitness and a low risk of heart disease."