At Sunday night's Golden Globes, it's expected that "12 Years A Slave," "American Hustle," Bruce Dern, Cate Blanchett, Jared Leto, Jennifer Lawrence and Matthew McConaughey will be among the big honorees in the film categories. But what of the underdogs? Ahead, seven long shots HuffPost Entertainment wants to see win at the 71st annual Golden Globes, even if we know better than to think they actually will.
Christian Bale wins Best Actor - Musical or Comedy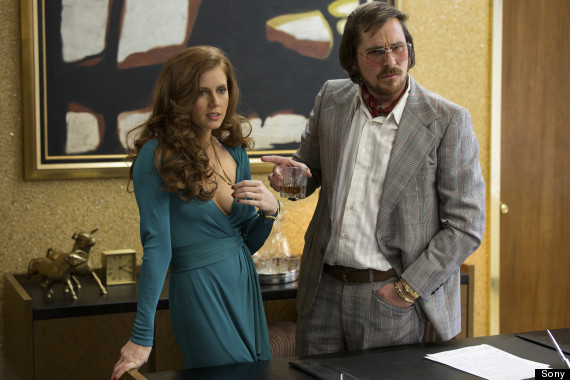 "It's got to be the best we've ever done," Christian Bale says during "American Hustle." For him, it was? Bale's charm offensive in David O. Russell's comedy of mannerisms was one of the most free and easy performances the Oscar-winning star has ever given. Released from Batman's cowl (and the downcast stuff played out onscreen in "Out of the Furnace"), Bale makes his Irving Rosenfeld, an overweight and bald con man, into the kind of guy who can charm women who look like Amy Adams, as well as politicians, gangsters and federal agents. Bruce Dern will likely win Best Actor - Musical or Comedy for his sturdy work in "Nebraska," but it's Bale's character we'll be imitating for the foreseeable future.
Judi Dench wins Best Actress - Drama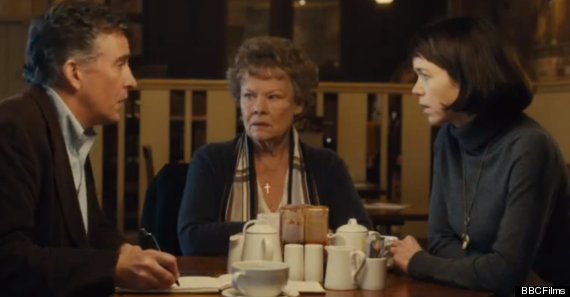 Cate Blanchett has had both hands on the Best Actress race since "Blue Jasmine" was released in July, and while she's likely to earn the award at the Globes on Sunday (as well as the Academy Awards on March 2), that doesn't mean she's the only worthy candidate. Both Amy Adams (who is nominated at the Golden Globes in the Best Actress - Musical or Comedy category) and Judi Dench were real marvels this year. (Pour some out, too, for Sandra Bullock, Emma Thompson, Julie Delpy, Julia Louis-Dreyfus, Adele Exarchopoulos and Meryl Streep.) Dench's title role in "Philomena" reads like the kind of thing an upper-crust British actress could do in her sleep: an elderly woman searches for the son who was taken away from her 50 years earlier by a group of evil nuns. But as written by Steve Coogan and Jeff Pope, "Philomena" is bursting with moments of humor, and Dench revels in those opportunities. It looks like she's having the time of her life. (She even gets to say "clitoris.")
Greta Gerwig wins Best Actress - Musical or Comedy As noted, 2013 was a great year for actresses, and that praise extends to Gerwig in "Frances Ha." This is peak Gerwig, the kind of Gerwig-y performance that Gerwig fans have been hoping to see from the actress for forever. She likely won't defeat Adams or Streep in this category at the Golden Globes, but if anyone nominated is positioned to pull a Merritt Wever, it's Gerwig.
Bradley Cooper wins Best Supporting Actor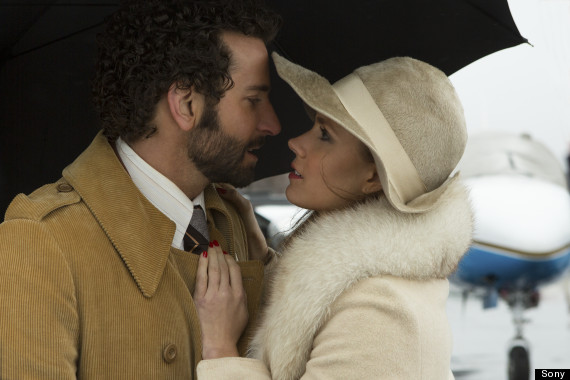 Cooper has turned himself into one of Hollywood's most interesting actors by eschewing blockbusters for character pieces like "Silver Linings Playbook," "The Place Beyond the Pines" and "American Hustle." His performance in "Hustle" is nominated here, and with good reason: as with Bale, Cooper has never been better than in Russell's comedy. His is a manic, wild-man performance, but one that packs an unexpected emotional punch in the whirling last act. Cooper also rocks curls in this movie, a bonus everyone can enjoy.
June Squibb wins Best Supporting Actress Monuments should be built to honor June Squibb's "Nebraska" performance, a brassy, no-bull work of art. She stomps through "Nebraska" with a kind of gleeful disregard for decorum. Jennifer Lawrence is favored to win in this category for a similarly domineering role in "American Hustle," and that's fine ... so long as Squibb gets her face on Mt. Rushmore.
Spike Jonze wins Best Screenplay "Her" is probably not as wonderful as its rave reviews, but the film is still a great achievement, and much of that has to do with Jonze's script. It's just so original, even while aping off themes presented in "Eternal Sunshine of the Spotless Mind," "Lost in Translation" and even the "Terminator" franchise. Jonze wrote one of the best human characters of the year in Scarlett Johansson's Samantha, an operating system that lives inside a computer. It's a trick worth recognizing.
"Please Mr. Kennedy" wins Best Original Song
Taylor Swift's "Sweeter Than Fiction" will probably win the Golden Globe in this category because she's Taylor Swift, but the best song from filmdom 2013 was "Please Mr. Kennedy" from "Inside Llewyn Davis." Because of the Academy of Motion Picture Arts & Sciences obtuse rules, "Please Mr. Kennedy" isn't eligible for an Oscar (it was based, in part, on previous material). At the Globes, though, it's full-steam ahead. Puh-puh-please, Mr. HFPA, launch this track into outer space.
BEFORE YOU GO
PHOTO GALLERY
Celebrity News & Photos