It's so cold that Hell has officially frozen over, but we have something that will warm you right up.
No, it has nothing to do with palm trees and balmy beaches (sorry!). It has more to do with the enduring human spirit that allows us to continue to give back and help others, no matter what the weather forecast has to say.
1. Cop gives boots to homeless woman.
While patrolling the streets of San Francisco last month, Officer Jackie Selinger happened upon a homeless woman holding a sign saying that she was desperate for a new pair of shoes, ABC7 reported. Selinger could've continued walking, but instead decided to take the woman to a shoe store in San Francisco's Union Square to buy her a pair of $69 all-weather boots, using money from her own pocket.
2. Beyonce makes our hearts our sing.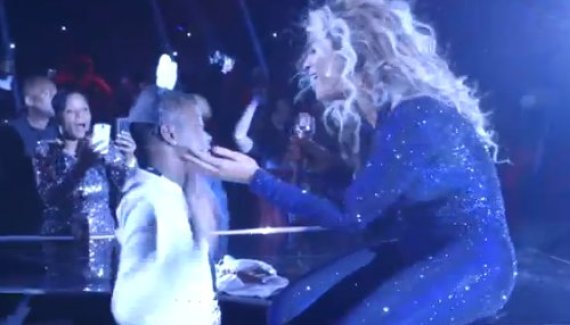 Beyonce proved once again that she is deserving of our eternal adoration when she fulfilled a 12-year-old's final wish. When Taylon Davis learned that she had an inoperable tumor, she asked for just one thing –- to be able to dance with Beyonce. While sitting in a VIP section at the "Halo" singer's recent Las Vegas show, Taylon sang "Love on Top" with Bey, who then serenaded her with "Survivor."
3. Senator spends day with homeless man to learn what life on the streets is really like.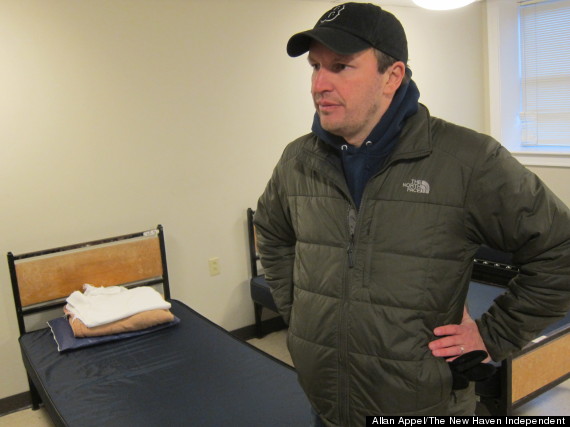 Senator Chris Murphy (D-Conn.) wanted to get a better sense of the struggles homeless people in his state face and knew he wouldn't be able to do it from his cushy office, the New Haven Independent reported. So Murphy spent his day off on Dec. 30 with "Nick," a homeless man who recently lost everything. The two went to a local shelter, hunted for jobs and attended support-group meetings. Murphy walked away feeling disappointed in the lack of government funds being spent on housing -- and a determination to do something about it.
4. Terminally ill dad fulfills sweet dream.
Chris Rosati, 42, received the debilitating death sentence of ALS, but that didn't keep him from fulfilling his sweet dream, CBS reported. The father of two petitioned Krispy Kreme to loan him a truck so he could spend a day with his family and friends, doling out free donuts at schools, parks, children's hospitals and cancer wards.
5. Internet pitches in to send Olympian's parents to Sochi.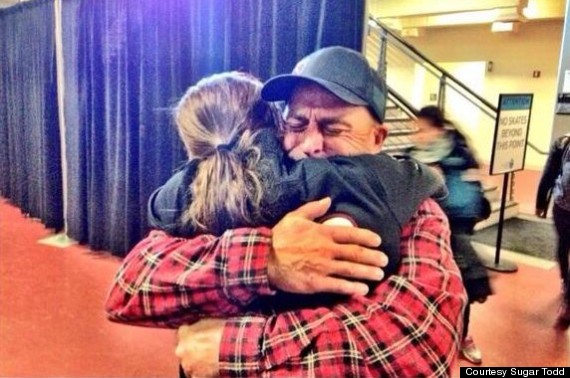 Sugar Todd's parents sacrificed nearly everything to make sure their daughter could fulfill her speedskating dreams. The 24-year-old got the exhilarating news that she would be competing at the 2014 Winter Olympics in Sochi, Russia, but her parents simply couldn't afford to make the trip. That's when the Internet stepped in and raised $5,000 (in less than 24 hours!) so that Diana and Mike Todd can be there to witness their daughter's moment of glory.
6. Restaurant owner sells business to help gravely ill employee.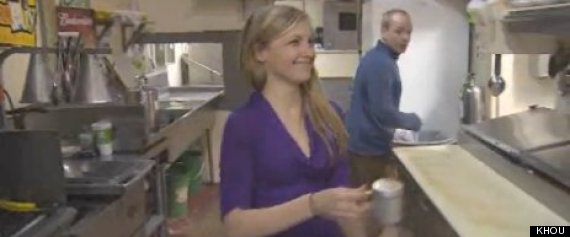 When Michael De Beyer, owner of Kaiserhof Restaurant in Montgomery, Texas, learned that one of his young employees had a brain tumor –- and no health insurance –- he decided to go to extreme lengths to help her out, KHOU reported. Beyer is selling the German restaurant he's owned for 17 years and donating the money to Brittany Mathis so that she can get the proper care she needs.
7. Man completes year of celibacy to help sex trafficking victims!
After Pete Lynagh, 33, made a friendly bet with his roommate to not have sex for a year, he decided to get serious about the challenge, The Age reported. The DJ and boxing instructor committed the 365 days, which he completed on New Year's Day, to raising awareness and funds for sex trafficking victims in Cambodia. By year's end, Lynagh raised over $22,000 for Free to Shine, a nonprofit that gives scholarships to at-risk girls.