Veteran James Toler was in Kandahar, Afghanistan, which has been occupied by U.S. forces for over a decade, when he noticed an unexpected theme recurring throughout the war-torn country: art.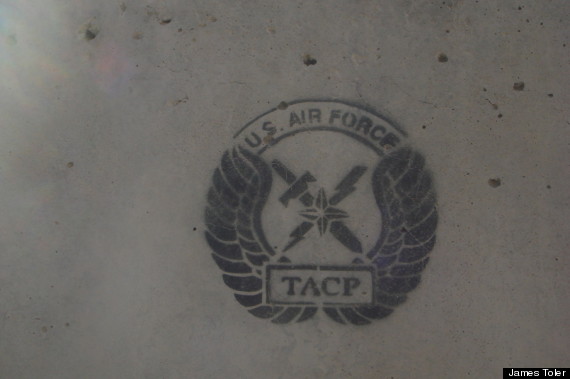 The city's protective concrete walls are covered with the painted imagery of everything from pin-up girls to Air Force symbols to Mr. Ron Burgundy, all made stealthily under the cloak of night, using paint scrapped from tank maintenance crews. Most of the pieces are uncredited, leaving soldiers-turned-artists responsible for these unique artworks.
According to Toler, the overseeing command did not accept the imagery as art, but instead as graffiti that was not to be tolerated. Yet Toler knew he'd stumbled upon something special, a documentation of the human reaction to the atrocities of war. That's why he's decided to compile images of the graffiti in a picture book and series of postcards.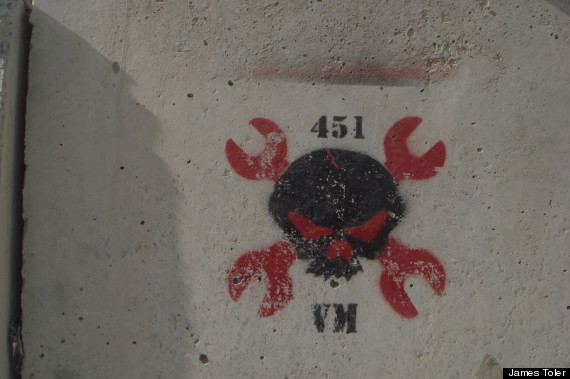 "The display is to share the fact that art in all forms, is a form therapy for some people faced with adversity and traumatic events," Toler writes on his website. "There are millions all over the world facing adversity, from the smallest child to the oldest survivors, rich or poor, militant or activist, instigator or the innocent. All those caught up in traumatic events need a release from their reality, as did the tag artists."
Photos of the street art images capture the simple power of self-expression, even if the artist is never recognized or even known. "I feel they are a powerful message and truly a symbol of our times," Toler wrote in an email to The Huffington Post. "I am working to have some walls brought back to the free world as a monument to the soldiers."
Toler also let us know that he's contacted various museums alerting them of his discovery and is waiting to hear back. Scroll through a preview of the photos he's compiled below.