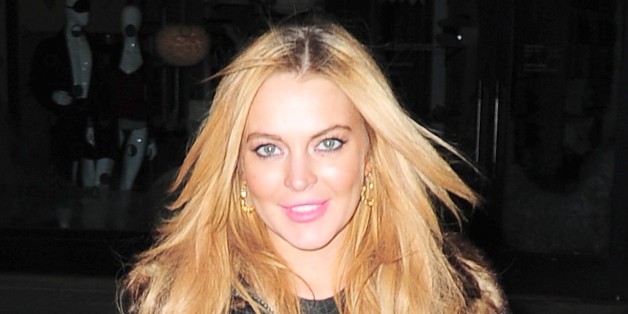 Lindsay Lohan's docu-series, "Lindsay," will premiere on OWN on Sunday, March 9 at 10 p.m. EST.
"'Lindsay' follows movie star and media sensation Lindsay Lohan on her journey through recovery following a very public period of crisis," the network said in a statement. "Having had her career and personal life sidelined by her public struggles, Lindsay is strikingly candid about her life and is more determined than ever to get back on her feet. In this honest, no-holds-barred account, viewers will see an intimate, unflinching look into the life of one of the world's most sought-after celebrities."
In August 2013, the 27-year-old actress appeared on "Oprah's Next Chapter" in which Oprah asked Lohan about her partying ways and experiences in rehab. In the interview, Lohan revealed that she had only done cocaine "10 to 15 times" and was more attracted to drinking alcohol. Of her most recent stint in rehab she said, "I'm really in touch, whether it's prayer or meditation ... there are so many powers greater than me in the world. I've been blessed and lucky enough to have been given a gift to share with other people."
At one point, it was unclear if "Lindsay" would go into production at all. Oprah told Access Hollywood's Shaun Robinson that she would cancel the docu-series if she saw Lindsay wasn't serious about her recovery. Oprah said she remembered saying, "If I get here and Lindsay isn't serious, I will shut this thing down today."
Tell us: Will you tune in to watch "Lindsay"?
BEFORE YOU GO
PHOTO GALLERY
Lindsay Lohan