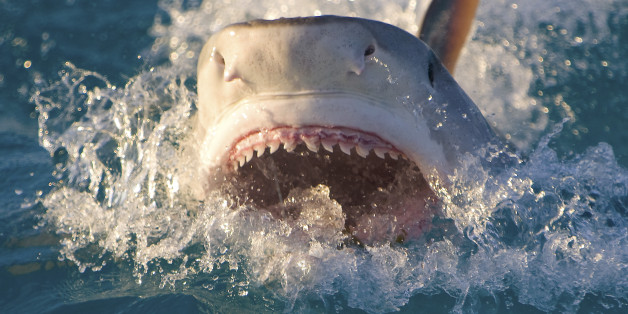 Talk about an audacious start to the new year.
Matt Kinoshita, 43, was paddling near Ukumehame Beach in Maui on his stand up paddle board Wednesday afternoon when he saw an eight-foot tiger shark swimming towards him with its mouth open, according to the Star-Advertiser.
In a moment of very quick thinking, Kinoshita turned his paddle board in the direction of the approaching shark and ran over its back. Kinoshita kept paddling and the shark was last seen headed south towards Kihei.
Last year, there were a total of 14 unprovoked shark attacks -- two of them fatal -- throughout the state of Hawaii. Eight of the attacks took place off waters in Maui.
The recent spike in shark activity and attacks prompted the Department of Land and Natural Resources to launch a behavioral study in September 2013. The study specifically looks at tiger shark movements around Maui and how their behavior compares with known movement patterns around the other Hawaiian islands. The results will help state officials determine whether any preventative options should be considered.
In the past, Hawaii experimented with shark culling in order to mitigate shark attacks. Between 1959 and 1976 the state was able to cull 4,500 sharks around the islands, but according to the Hawaii Institute for Marine Biology, the program made no difference in the number of shark attacks.
BEFORE YOU GO
PHOTO GALLERY
Most Bizarre Deep-Sea Creatures