Minotaurs, chimeras, gorgons, the Sphinx, harpies, sirens, satyrs, centaurs, Pegasus, Scylla -- these are but a few of the monsters and creatures that populate your favorite myths. From the Bronze Age to Ancient Rome, these horrifying characters that tormented land and sea graced the pages of famous literature, becoming icons of storytelling. But just as writers were enamored with the terrifying lore of Medusa and the Hydra of Lerna, so too were artists.
Cue "Monsters: Fantastic Creatures of Fear and Myth" at the National Roman Museum in Italy, a celebration of all things monstrous in art.
Amphora with Heracles and the Hydra of Lerna, 560-540 A.C. © Archivio fotografico SBAEM, foto Mauro Benedetti
The exhibition covers 100 works from 40 museums around the world, bringing together frescoes, statues, vases and more, all adorned with the startling faces of history's best fictional (and often villainous) creatures. Organized in a clever maze similar to the Minotaur's labyrinth, the works reveal the origins of characters like Pegasus or the griffin, figures that serve as the basis for many of Hollywood's present day monsters.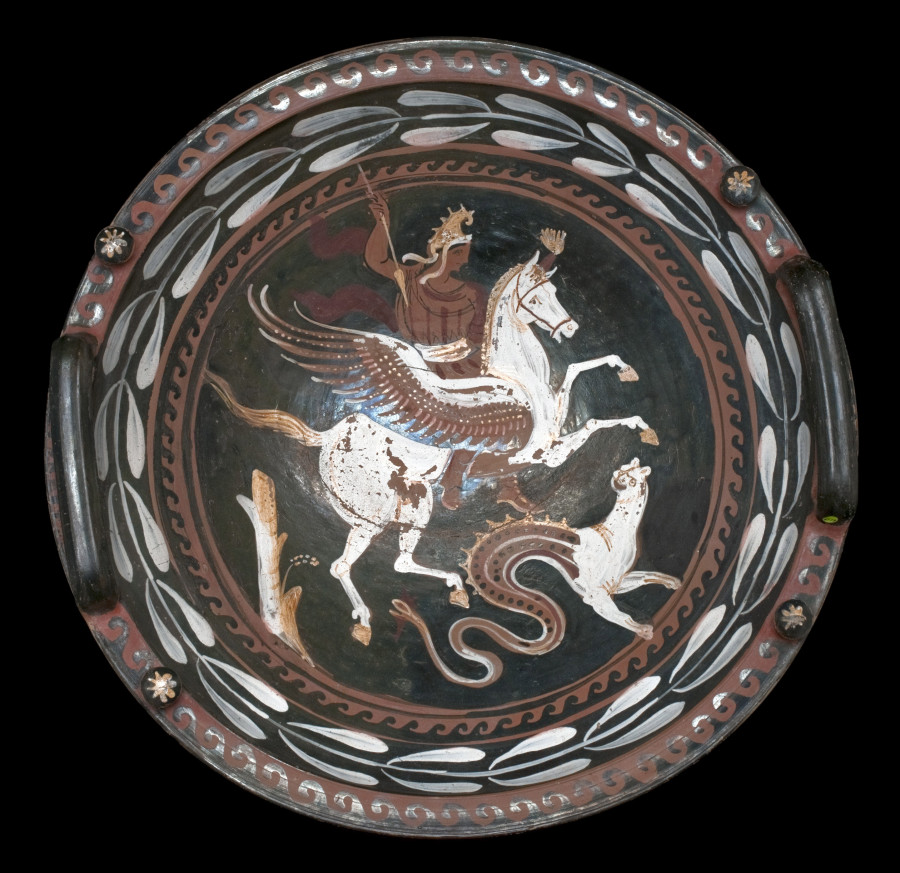 Dish with Bellerophon on Pegasus and Chimera, second half of the fourth century B.C. © Archivio fotografico SSBAR
"Monsters are part of the myths of every culture, every civilization," Elisabetta Setari, co-curator of the exhibition, explained to Art Daily. "They have characterized our civilization from the dawn of time until now."
Along with the array of artifacts on display, the museum recruited visual effects and makeup experts Scott Ross and Shane Mahan to provide commentary on the birth of movie monsters, linking them to their ancient counterparts. Furthermore, laser projections courtesy of Hyperreality depict epic battles between heroes and foes and are on view in the inner courtyard of the museum for the entire duration of the exhibition.
Statue of the Minotaur by a group with Theseus, circa 1895 © Archivio fotografico SSBAR, foto Simona Sansonetti
Scroll through a preview of "Monsters: Fantastic Creatures of Fear and Myth," on view until June 1, 2014, and let us know your thoughts on the ancient characters in the comments.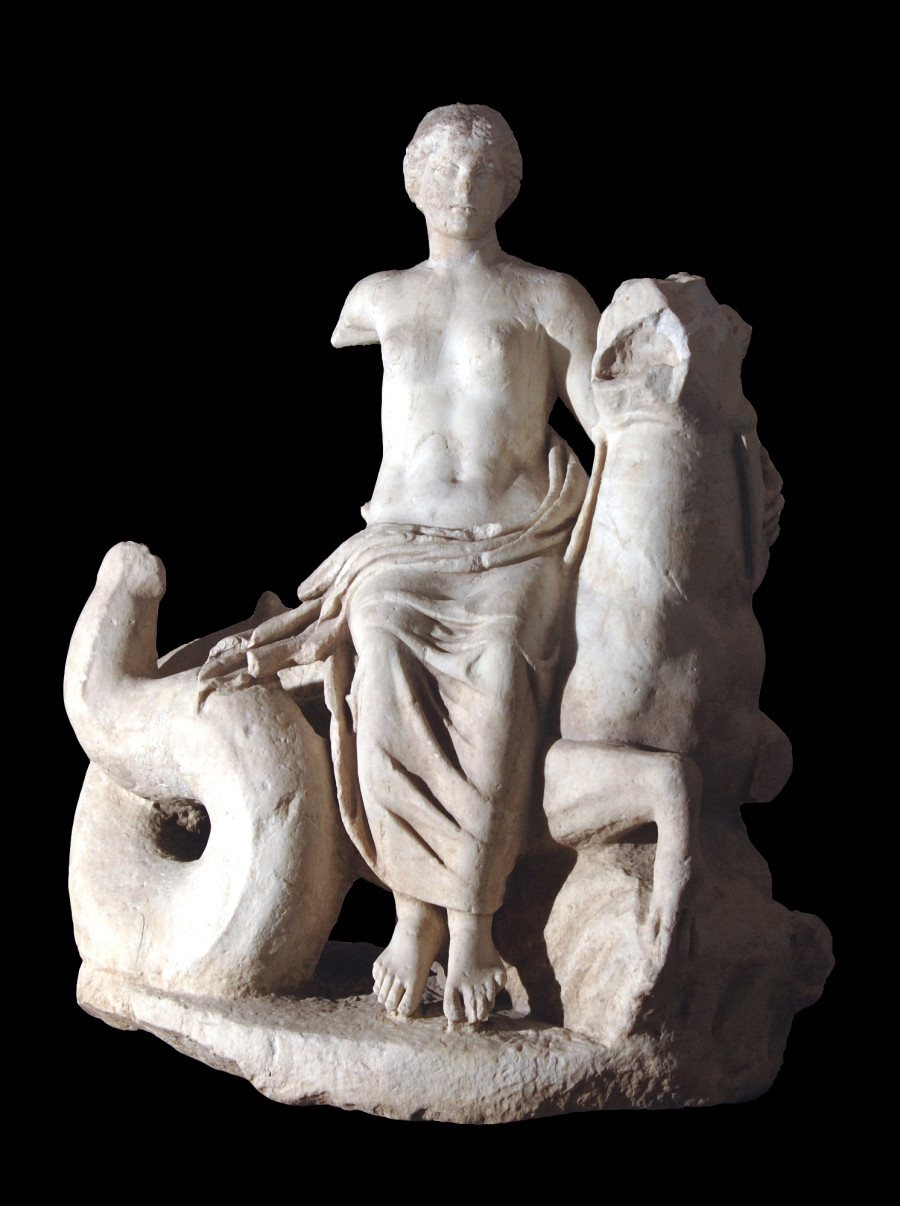 Sculptural group with Nereid and sea monster, first century B.C. © Archivio fotografico SSBAR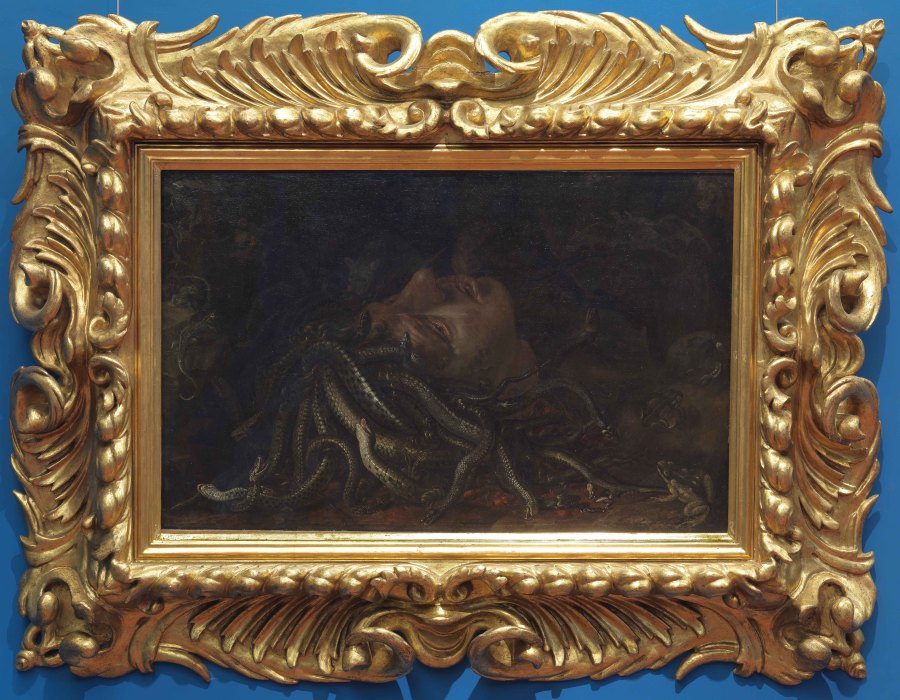 Flemish painter, Head of Medusa, from 1666, n. 1479 © Archivio fotografico Soprintendenza Speciale per il Patrimonio Storico, Artistico ed Etnoantropologico e per il Polo Museale della città di Firenze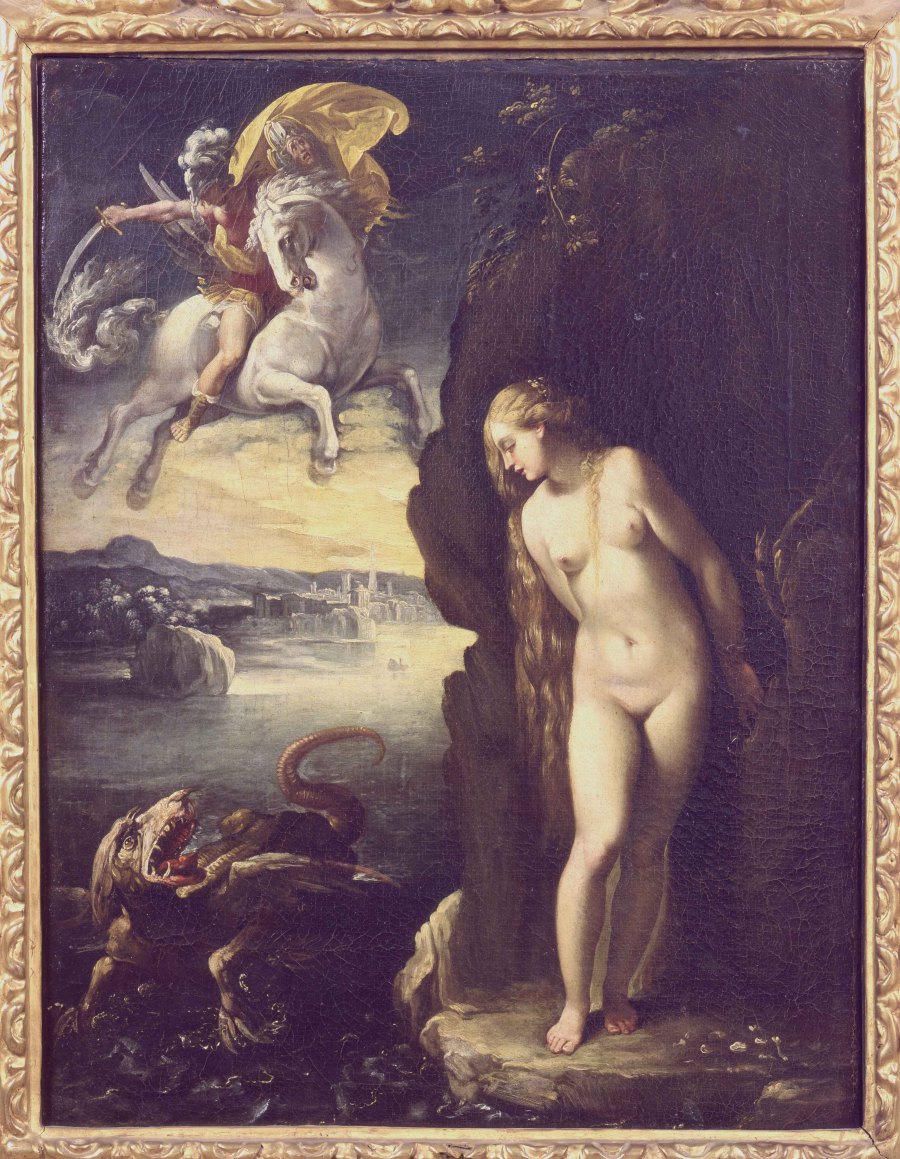 Giuseppe Cesari, known as Cavalier d'Arpino, Perseus and Andromeda, after 1602 © Archivio pinacoteca nazionale Bologna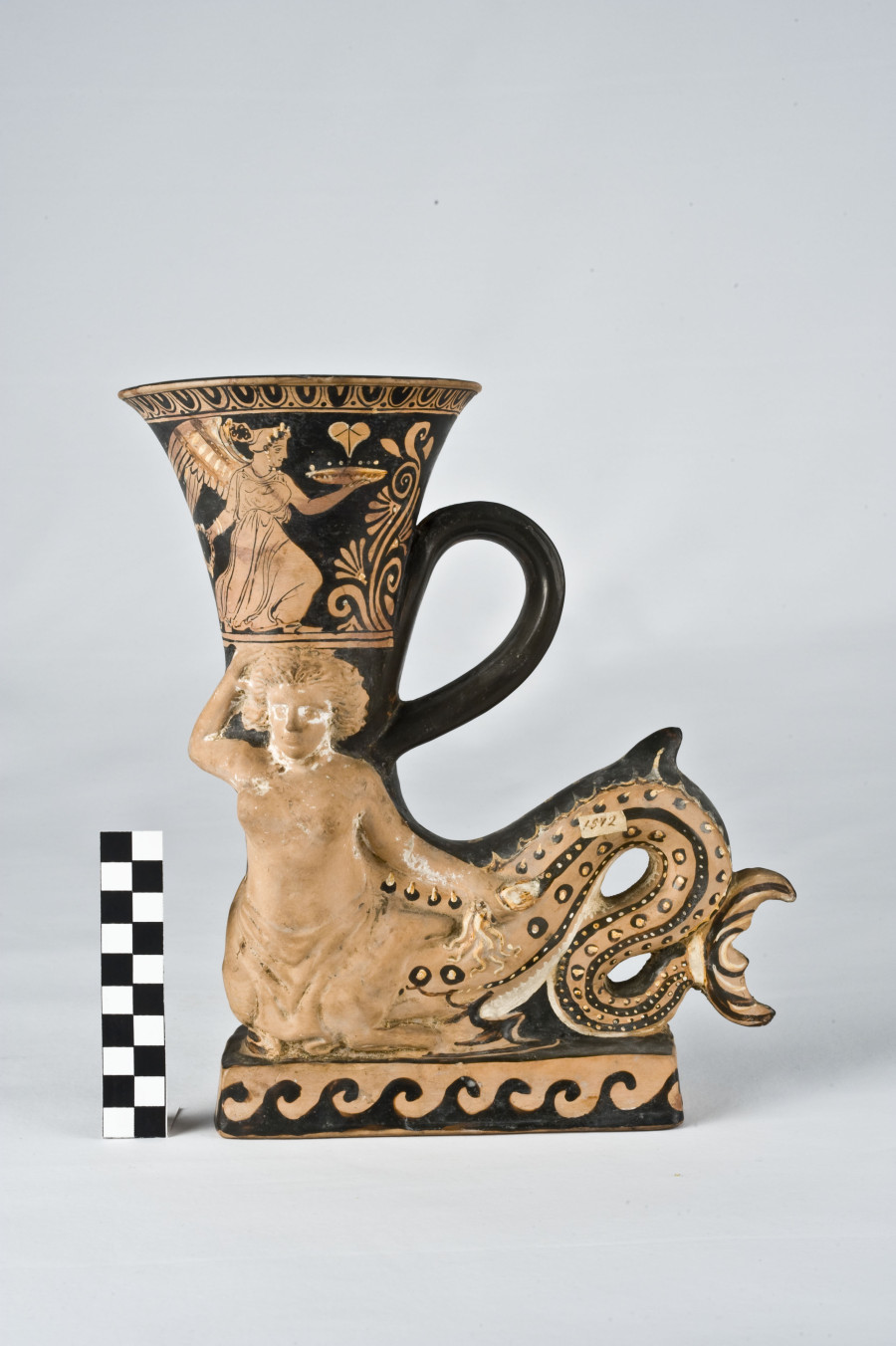 Rython (libations vase) in the shape of Scilla, fourth century A.C. © Archivio fotografico SBAP, foto P. Busicchio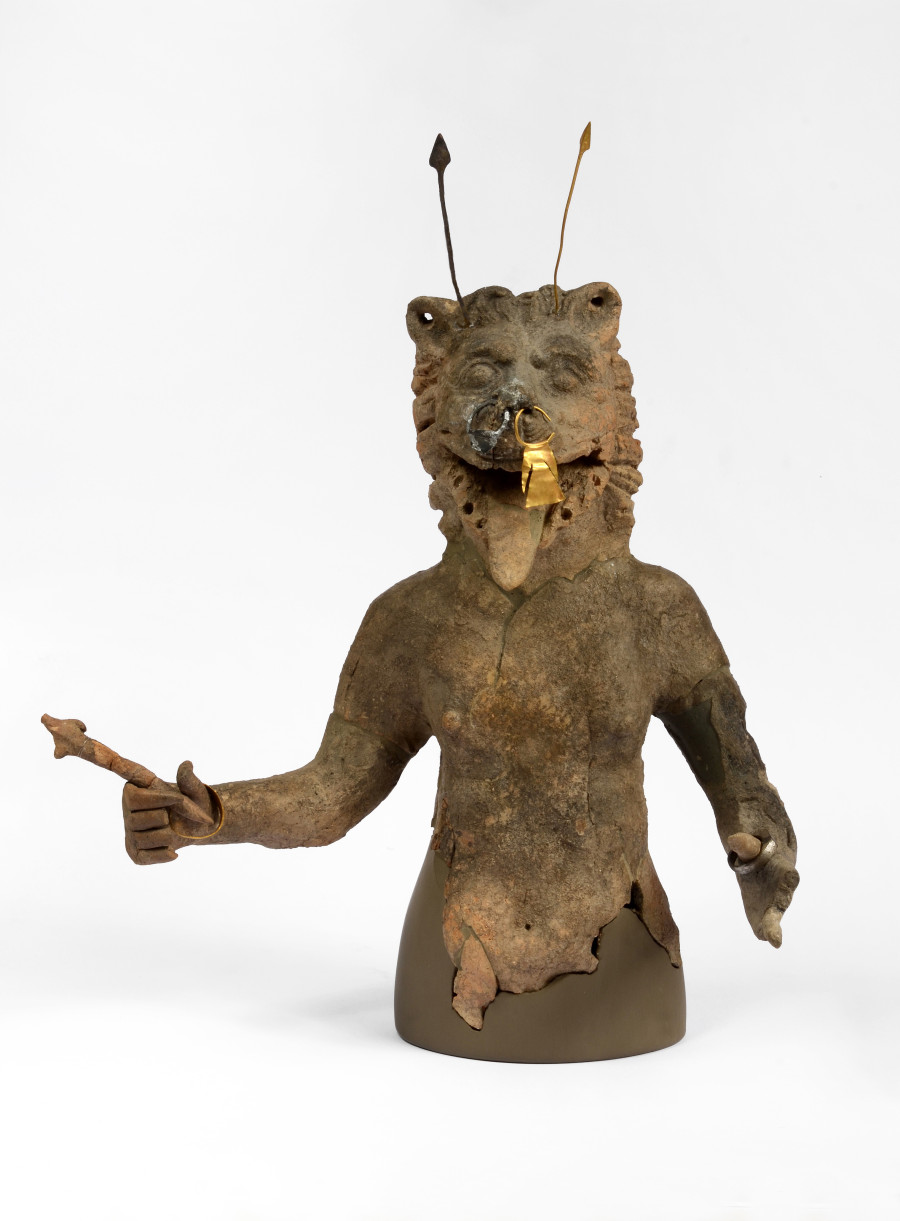 Statuette of Leontocefalo, sixth to fifth century A.C. © Archivio fotografico SBAPCO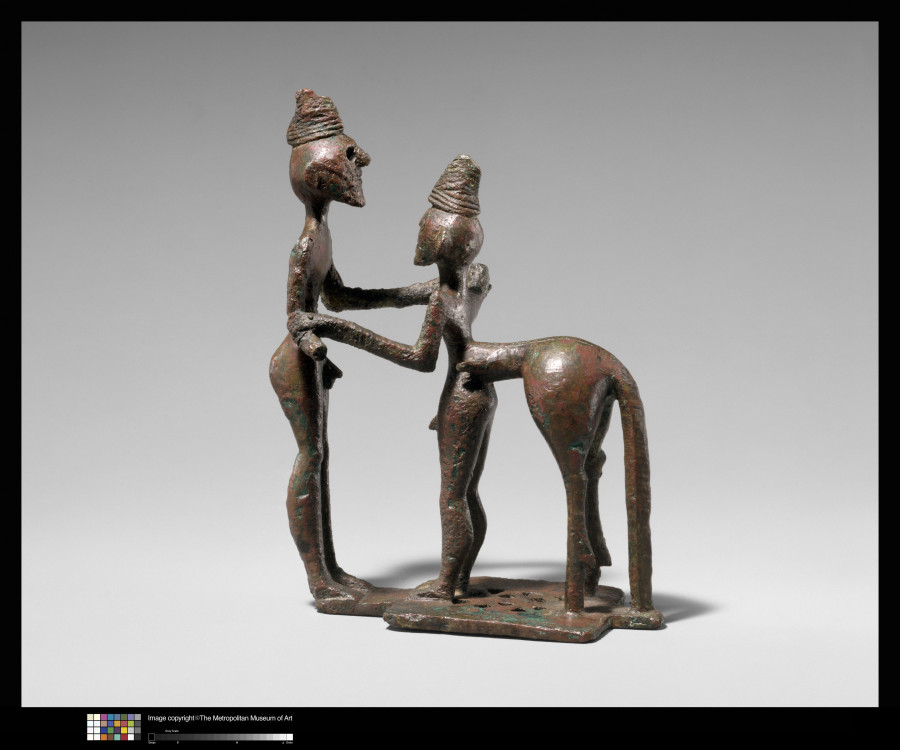 Group with man and centaur, eighth century B.C., New York, The Metropolitan Museum
of Art © 2013 Image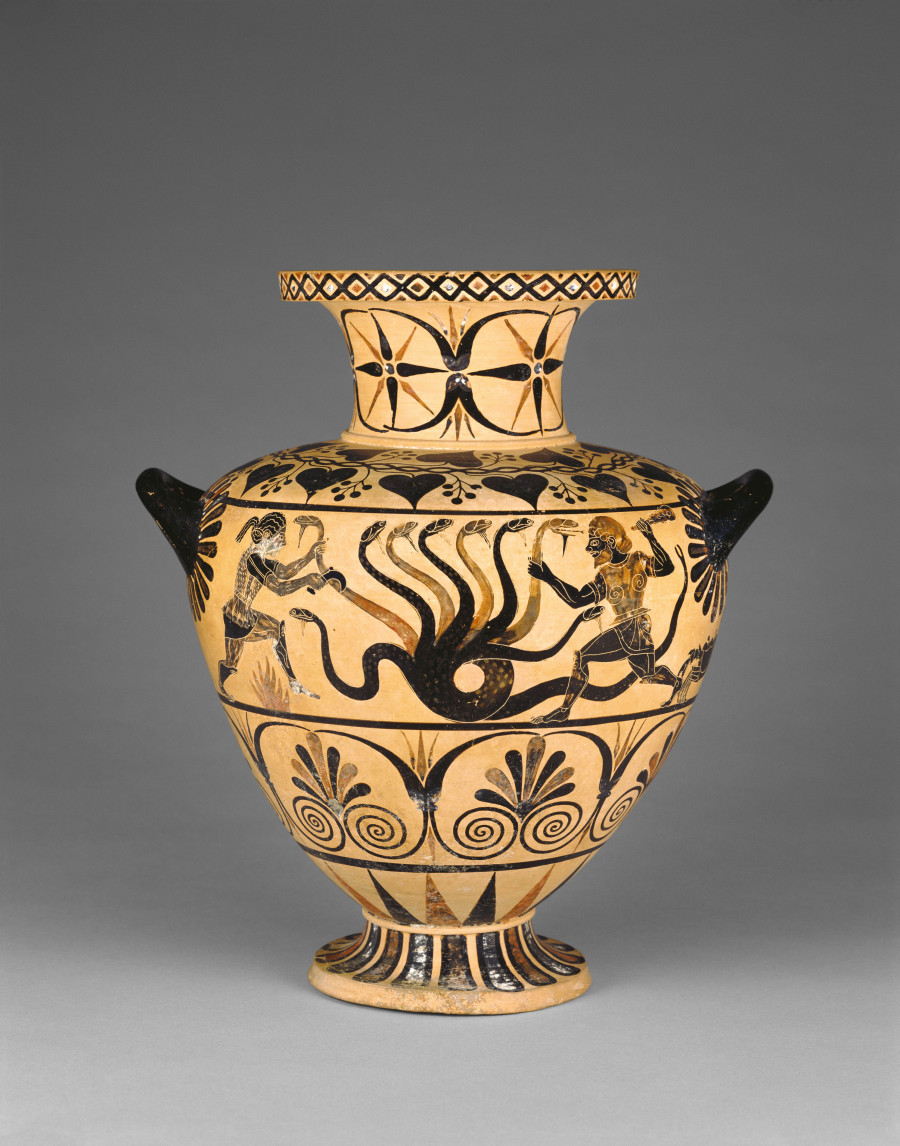 Hydria (water container) with Heracles and the Hydra of Lerna, 530-500 A.C., Malibu (California), The J. Paul Getty Museum, Villa Collection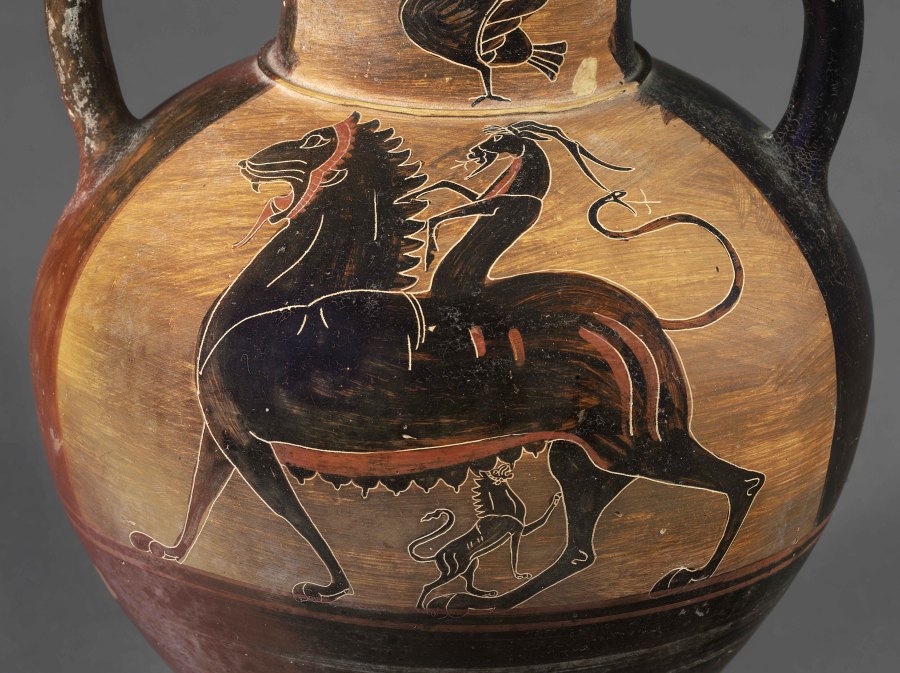 Amphora with chimera, 550-525 A.C. © Antikenmuseum Basel und Sammlung Ludwig, Basel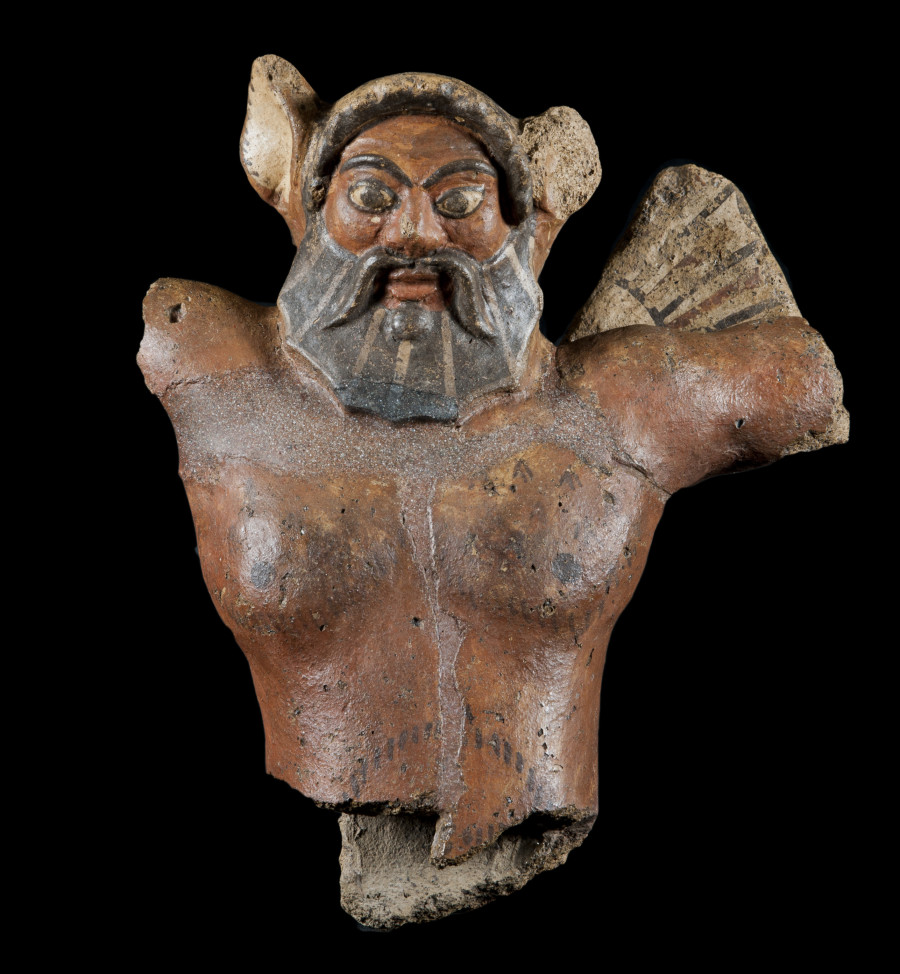 Statue acroterial with Typhoon, sixth century A.C., Museo Nazionale Romano magazzini © Archivio fotografico SSBAR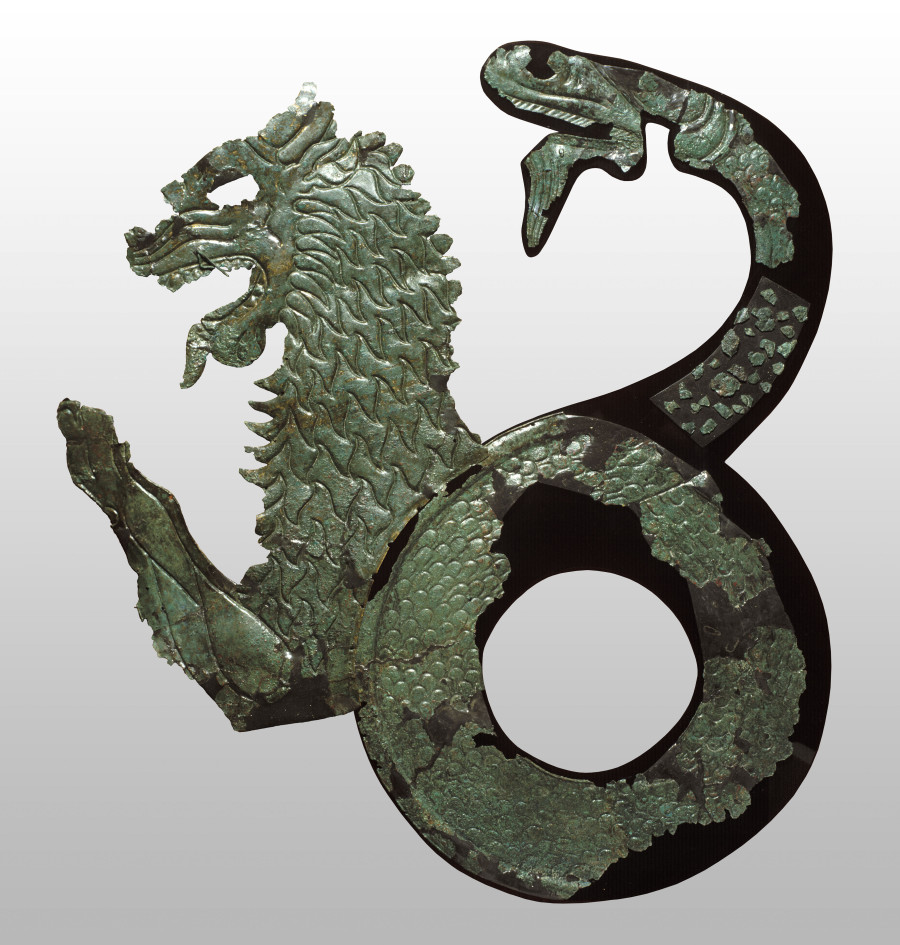 Shield emblem with chimera, second half of the sixth century A.C., Melfi (Potenza), Museo Archeologico Nazionale del Melfese "Massimo Pallottino" © Archivio fotografico SBAB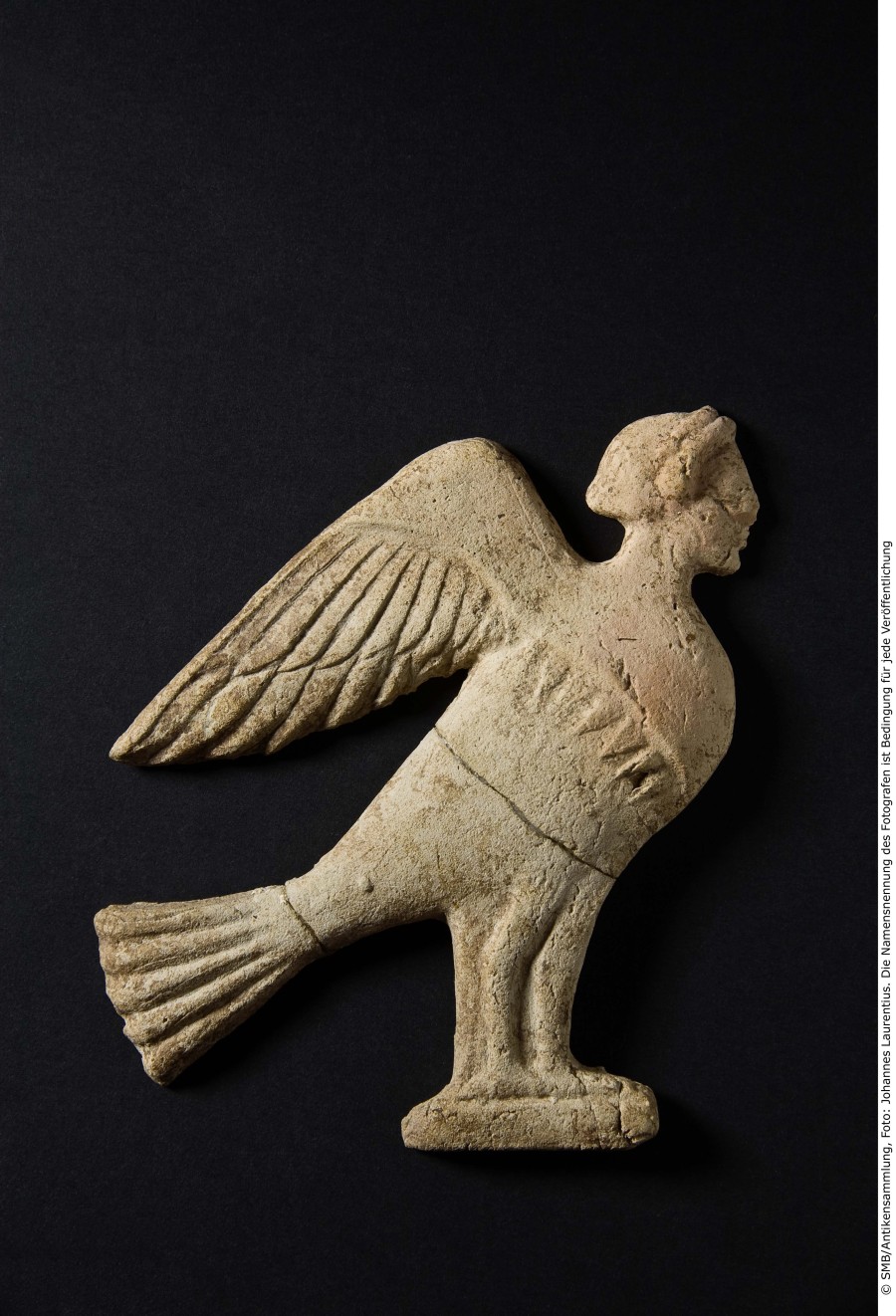 Relief with siren, fifth century A.C., © SMB/Antikensammlung, Berlino / Foto: Johannes Laurentius