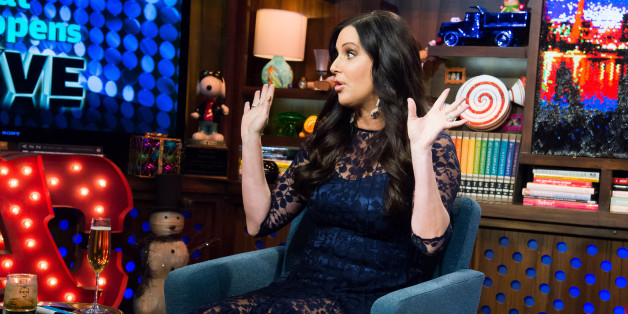 "Millionaire Matchmaker" star Patti Stanger doesn't seem to think bisexual men exist.
The Bravo star recently stopped by Bethenny Frankel's show, "Bethenny," and answered some questions she pulled from a fishbowl backstage. One of the questions she pulled asked, "Would you ever marry a bisexual man?"
"Uh, never!" Stanger responded. "Never. Never. And if they're bisexual, they're gay!"
Some took issue with Stanger's apparent dismissal of the possibility a man can be bi. Jonathan Higbee of Instinct magazine questioned how someone so involved in the dating scene has not yet "experienced a personal evolution on the existence of bisexuals."
The issue of male bisexuality made headlines after Olympic diver Tom Daley came out in a YouTube video last month, revealing he is in a relationship with a man (rumored to be Oscar-winning screenwriter Dustin Lance Black). He disclosed the same-sex romance, and though he did not use the label "bisexual," he insisted he still "fancies girls." Many responses to his coming out centered on the stereotype that bisexuals are either "promiscuous, lying or in denial," the New York Times noted.
This is not the first time Stanger has questioned bisexuals.
"Do you want to marry a bisexual?" she asked a "Millionaire Matchmaker" client during Season 2 of her reality series. "Bisexual women are not the women you want to be the mother of your children."

BEFORE YOU GO
PHOTO GALLERY
28 Bisexual Celebrities