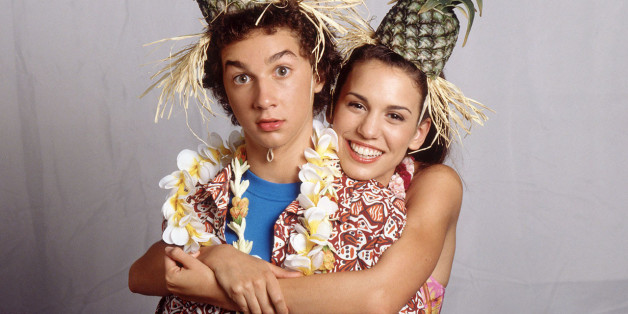 Shia LaBeouf has been a bit of a mess lately with his plagiarized short film, his plagiarized apologies, and his Twitter feud with Lena Dunham (which was also plagiarized, ugh). But watch out haters, LaBeouf still has one major supporter and she's defending him till the end.
Christy Carlson Romano, who played Ren, the older (and much more responsible) sister to LaBeouf's immature Louis, on the Disney Channel sitcom "Even Stevens," gave EW her two cents on LaBeouf's recent behavior. "This is him experimenting with his artistic instincts," Romano said. "This is not just some breakdown, like some other child actors. This isn't some emotional neediness."
So LaBeouf isn't pulling an Amanda Bynes or Miley Cyrus child-star stunt -- the latter of which Romano commented is affecting younger generations. Romano instead likened LaBeouf's actions to Joaquin Phoenix's 2010 "I'm Still Here" hoax. (Remember that amazing Letterman bit?) Is LaBeouf just messing with us, or is it all an act of performance art?
Regardless, Romano is still a "huge supporter" of her former TV little brother and said that Ren is the only one who could call him out on his shenanigans. Romano told EW, "Ren would actually say to the people criticizing her little brother, and this is almost a direct quote from the show, 'I can call my brother stupid, but no one else can.'"
But we bet Ren would still pull Louis aside and whip him into shape.

BEFORE YOU GO
PHOTO GALLERY
Biggest Celebrity Scandals Of The Decade