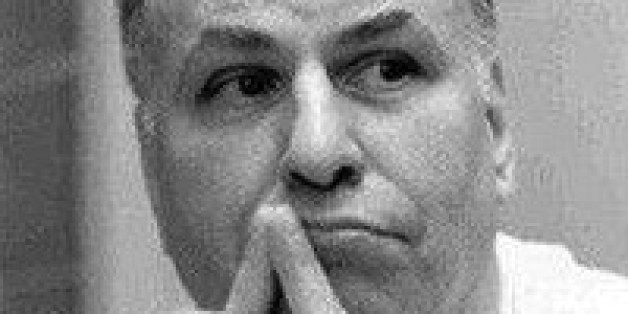 Federal officials say they have two ex-Chicago area cops on record discussing a shocking torture and mutilation plan of a wealthy businessman they wanted to target for a real estate extortion plot.
According to the Wednesday court filing, Steven Mandell (formerly known as Steve Manning) and his accomplice, Gary Engel, discussed mutilating their victim's genitals -- "like slicing a banana split" -- psychologically torturing him and draining him of his blood, the Tribune reports.
The FBI recording was from an October 2012 conversation between the two men as they traded ideas on how to torture their unnamed victim in what the Sun-Times called a "purpose-built killing chamber" on the city's Northwest Side.
According to the Tribune, the men had planned to disguise themselves as federal marshals and then arrest the victim so they could torture him into handing over real estate before they killed him.
Both Mandell and Engel lost their jobs -- with the Chicago and Willow Springs, Ill. police forces, respectively -- in the 1980s after a similar extortion plot. According to CBS Chicago, Mandell had previously served 13 years on death row for the kidnap and murder of a truck company boss in 1990 but was released in 1998 when his case was overturned on appeal.
Mandell, 62, is set to go on trial next month, the Daily Mail reports. Engel was found hanged in his prison cell shortly after the two men were arrested in 2012.
BEFORE YOU GO
PHOTO GALLERY
Wild And Crazy Police Chases