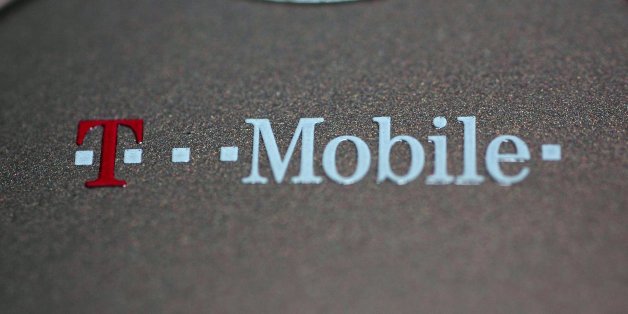 By Liana B. Baker and Sinead Carew
LAS VEGAS/NEW YORK, Jan 8 (Reuters) - T-Mobile US on Wednesday reported a fourth-quarter boost in customer growth and offered to pay customers to switch from rival services, escalating already intense competition in the U.S. wireless market.
The No. 4 U.S. mobile operator, promised payments of up to $350 per line to cover early termination fees for consumers who break their contract with bigger rivals and switch to T-Mobile.
The offer came just days after AT&T Inc promised a $200 credit to T-Mobile customers who switch. While AT&T also offered up to $250 for switching customers who trade in their phone, T-Mobile said it would pay up to $300 for trade-ins.
The companies have been targeting each other because they use the same network technology, making it easy for consumers to bring their phones when they switch, but some on Wall Street are concerned they will cause an industry-wide price war.
The latest offer from T-Mobile also targets customers with Verizon Wireless and Sprint Corp, which is reportedly interested in buying T-Mobile.
T-Mobile said it hoped the cash offer would lead whole families as well as individuals to switch to its service, because contract termination fees are one of the biggest stumbling blocks against families switching service.
John Legere, the outspoken chief executive officer of T-Mobile, said he hoped the offer would end the "industry scam" of family plans, which tie entire families into long-term contracts.
Legere joked that AT&T's recent offer would actually play to T-Mobile's advantage because it would allow AT&T customers to try a different service with less financial risk than before.
"If it doesn't work they'll pay you to come back," Legere said in announcing the offer at the Consumer Electronics Show in Las Vegas.
And because termination fees are reduced the further a customer is into a two-year contract when they want to switch, Chief Financial Officer Braxton Carter estimated that T-Mobile will end up paying less than $200 on average for switchers.
He told Reuters that while the offer may put short-term pressure on margins because it involves upfront payments, it would help the company in the long term.
"Overall this puts us in a better position to achieve and maybe exceed our guidance," Carter said, referring to the company's three-to-five year financial targets.
Carter reiterated T-Mobile's long-term target for revenue growth in a range of 3 percent to 5 percent and a growth rate of 7 percent to 10 percent for earnings before interest, tax, depreciation and amortization.
T-Mobile, which is 67 percent owned by Deutsche Telekom , managed to turn the corner on four years of customers losses in 2013 by criticizing its rivals and promoting its service plans as being more flexible and consumer friendly.
It said it added 1.645 million net customers in the fourth quarter, up from 1.023 million in the quarter before, marking its third quarter of customer growth for 2013.
The fourth-quarter additions included 869,000 valuable post-paid customers, which was up 13 percent from the third quarter, according to the company.
It said customer defections, known in the industry as churn, stayed at third-quarter levels of 1.7 percent and compared with 2.5 percent in the fourth quarter of 2012.
Some analysts have argued that T-Mobile is reducing its chance at being bought by Sprint because anti-trust regulators would be unlikely to approve a deal that eliminates the industry's most aggressive competitor.
But Carter dismissed the concern.
"We're running this business for the long term. We're not running it for a strategic transaction," he said. But the executive said that he believes consolidation in the industry is "inevitable" and that "it's not a question of if but when."
BEFORE YOU GO
PHOTO GALLERY
The 8 Most Important Mobile Phones In History