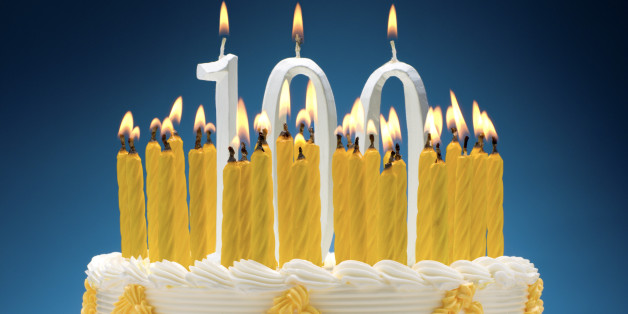 As the global life expectancy rises, women are outliving men and outpacing them as centenarians.
A Canadian study found the number of people living to 100 and beyond has risen over 70 percent in the last 15 years. Researchers from the Institute for Clinical Evaluative Sciences looked at data from approximately 1.8 million people 65 and over and found that the number of centenarians in Ontario has risen from 1,069 in 1995 to 1,842 in 2010. What's more is that a staggering 85 percent of these centenarians are women.
"Our study highlights that older people are living longer, and women make up a significant proportion of centenarians," lead author Paula Rochon said in a release. "The predominance of women among those of advanced age challenges us to consider tailoring health and social care to meet their particular needs."
Researchers also looked at the health care services provided to the older adults as well as their living arrangements. Over 95 percent of the individuals saw a primary care physician in the year preceding the study and many were prescribed preventive medications like statins.
Global life expectancy has risen from 64 in 1990 to 70 in 2010, according to the World Health Organization. While women are expected to live four years longer than men at birth, the findings are some of the first to look at a large population of centenarians and their health habits. Experts believe women outlive men due to a delay in the onset of cardiovascular health issues like heart attack and stroke, compared with men.
Rochon hopes the findings will help improve health care strategies for the aging population and also help policy makers. "We need a better understanding of who centenarians are, and how and when they use the health care system in order to improve their health service delivery," Rochon said.
BEFORE YOU GO
PHOTO GALLERY
Secrets To Living A Long Life From Centenarians