A photo of Army Ranger Josh Hargis saluting his commander from his hospital bed brought people across the world to tears last October. Now, he continues to amaze onlookers with his irrepressible will.
Back in October, Hargis was gravely injured, losing both legs below the knee, during a raid against an insurgent compound in Afghanistan. As the resilient serviceman was given his Purple Heart during a bedside ceremony in a field hospital there, he managed to properly salute his commander -- while covered in bandages and with tubes stuffed down his throat.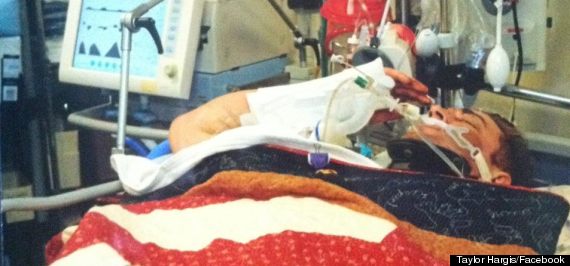 A photo of his action was sent to the Army Ranger's wife, Taylor, who posted it to her Facebook page. It immediately went viral and has since been shared more than 7,000 times.
Hargis, who is currently being treated at the Center for the Intrepid at Brooke Army Medical Center in San Antonio, recently opened up to NBC Nightly News about that inspiring moment, and how he's working to move forward.
The couple is currently expecting their first child, and they continue to face the arduous challenge of Hargis' mounting medical costs as he continues his journey to recovery.
To help defray the pair's expenses, Taylor's brother, Patrick Griffith, has organized a 222-mile charity event, dubbed the Warrior's Walk. The February walk will begin at Griffith's unit in Fort Stewart, Ga., and finish at Hargis' unit in Fort Benning, Ga.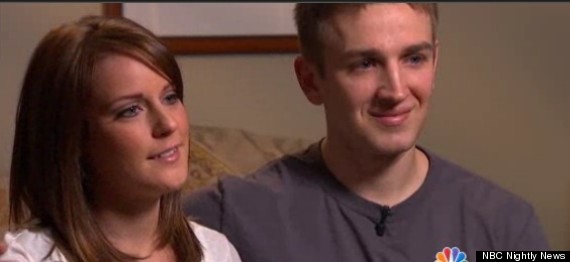 Hargis has already hit a number of milestones, including standing up and getting fitted for a prosthetic on his left leg. He'll be getting one for his right leg soon.
But he tells NBC the greatest aspect of his recovery has been something he gets to relish every day: "Being here to hold my wife my again."
Josh Hargis says he wishes he didn't need help, but the couple could use your support in continuing to move forward. Find out how you can get involved in the Warrior's Walk here.

BEFORE YOU GO
PHOTO GALLERY
Companies That Work To Hire Veterans