The New York City Ballet has developed a crush on the contemporary art world, and we couldn't be happier about it.
Last year the dance institution invited Brooklyn-based duo FAILE to liven up the 2013 season's repertory with its very own ballet-inspired exhibition. And this year the NYCB is following up the inaugural experiment with round two: an Art Series partnership with public design extraordinaire, JR.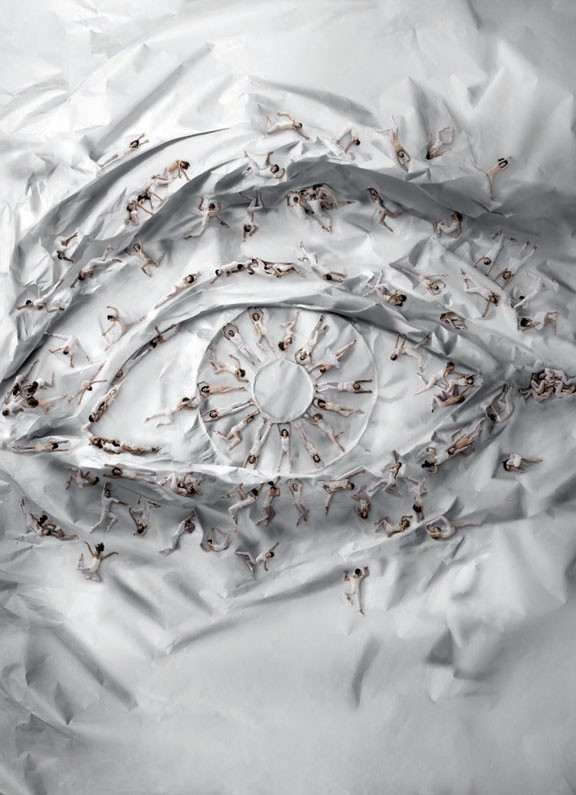 JR is well known for his street-side artworks -- one project, "Inside Out," managed to make its way to over 8,600 locations around the world. For the confines of the ballet's Lincoln Center home, JR created a 6,500-sqaure-foot image of dancers, among other works, to be displayed in the David H. Koch Theater during three upcoming company performances.
The best part? Lucky audience members who attend the January 23, February 7 and February 13 shows will leave the shows with a takeaway artwork designed specifically for the event.
La Stravaganza, anyone?
BEFORE YOU GO