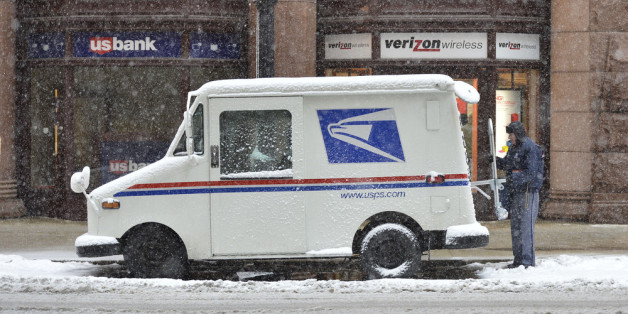 As the Chicago area slowly thaws from the bitter cold polar vortex blast, mail service for some Chicagoans has yet to return to normal.
"What happened to the rain, snow, sleet, storm, dark of night routine?" Evanston resident Todd VanSlyke asked the Tribune, referring to an oft-quoted inscription on the James Farley Post Office in New York City. VanSlyke said Thursday afternoon he hadn't received mail since Saturday.
Residents in Beverly on Chicago's Far South Side have the same complaint.
"I've been calling the Morgan Park station and no one answers the phone," resident Sheila Bracken told CBS Chicago on Thursday.
U.S. Postal Service spokesman Mark Reynolds told Fox Chicago, "We haven't been able to get out to all of our locations every single day to deliver all of the mail simply because it snowed a lot and it's been really cold."
Reynolds confirmed service has "not been consistently uniform" due to the storm but said delivery should be back to normal by the weekend.
"I can assure you in most cases we've been able to get all of our routes delivered today so by today, Friday, Saturday at the absolute latest mail delivery should be back on track." Reynolds said.
Some residents, meanwhile, don't seem to mind.
"The bills can stay at their place for now," said Beverly resident Tony Wall.
As postal workers and regular Chicagoans navigate the still-frozen city, several City Council members' offices have been hit with a flurry of complaints over the condition of the city's side streets.
Zoning Committee Chairman Danny Solis (25th) told the Sun-Times "the side streets are a problem," while an anonymous alderman told the paper street conditions were "horrible" and warned that Mayor Rahm Emanuel "needs to beef it up or it could get ugly."
BEFORE YOU GO
PHOTO GALLERY
Chicago Under Ice 2014