In the 1930s the U.S. government commissioned a series of posters to celebrate the country's gorgeous public landscapes. The project, "See America," resulted in beautiful illustrations of Montana's mountains or the geysers of Yellowstone, all part of a post-Great Depression era initiative known as the Federal Arts Project that gave work to struggling American artists.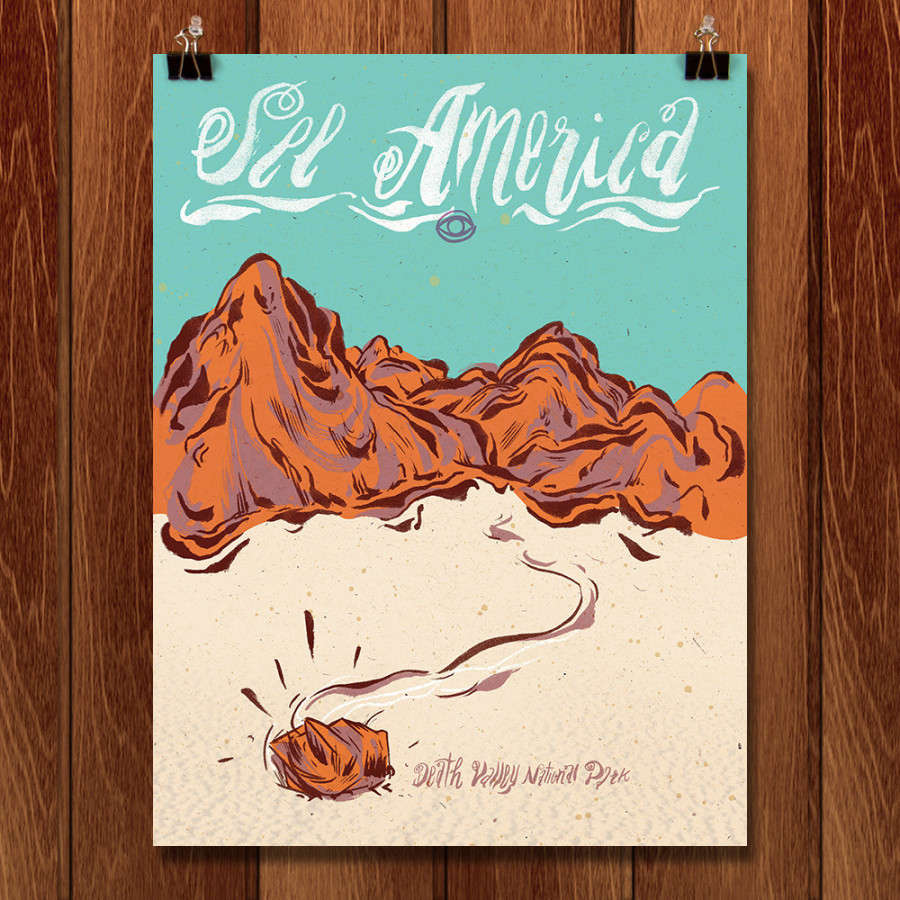 Death Valley National Park by Braulio Amado
Seventy five years later, this unique art campaign is receiving a 21st century update courtesy of the Creative Action Network. The independent community of artists has launched a crowdsourced art campaign dedicated to reviving the spirit of "See America." The group enlisted the help of illustrators from all 50 states to craft a collection of new posters honoring the splendor of America's national parks.
"With so many artists in need of jobs and so many causes in need of national attention, our government set out over 75 years ago to put the nation's artists to work, illustrating and celebrating our shared national identity," explains Max Slavkin, Co-Founder and CEO of Creative Action Network, on CAN's blog. "With today's digital tools, individual artists have the power to create and share their work like never before. That's why now is the time to pick up where the New Deal left off, and harness America's creative energy."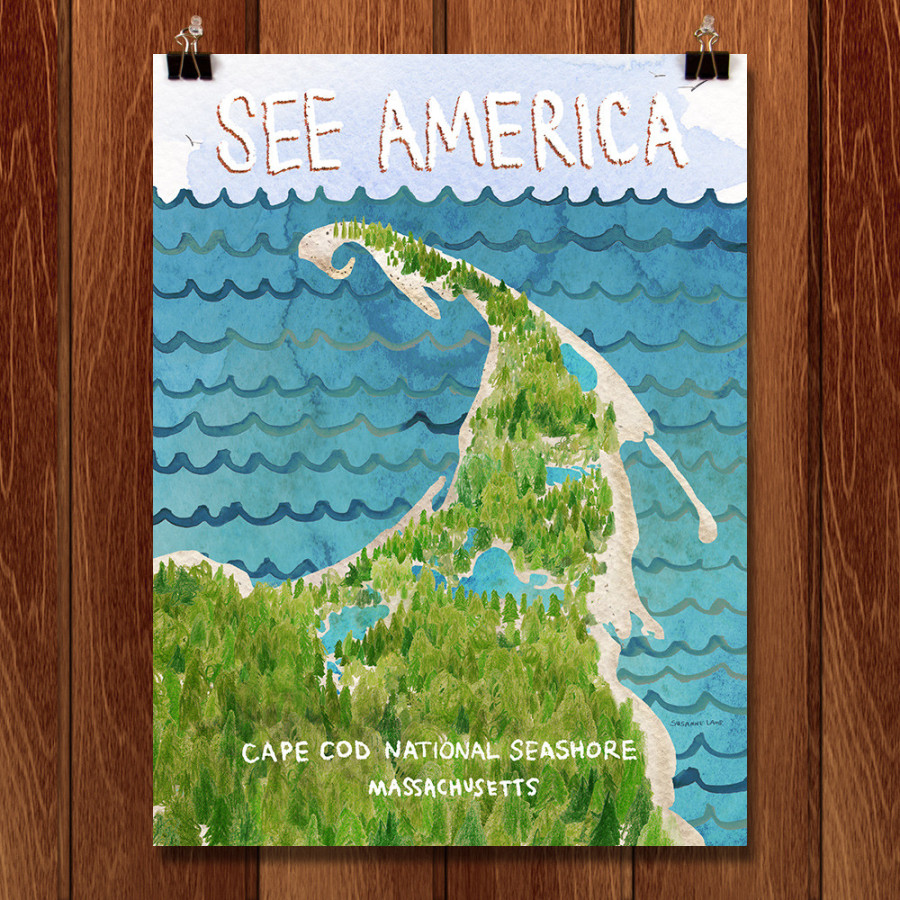 Cape Cod National Seashore by Susanne Lamb
CAN released the hand-printed posters online today to coincide with the opening of their own "See America" exhibition at the Franklin D. Roosevelt Presidential Library and Museum in Hyde Park, New York. Some of the new artworks look as though they could have been imagined during the original New Deal program, but others like "Forsyth Park" by Sawsan Chalabi or "Appalachian National Scenic Trail" by Livia Veneziano pull from more contemporary visions, deconstructing landscapes and infusing the designs with atypical typography.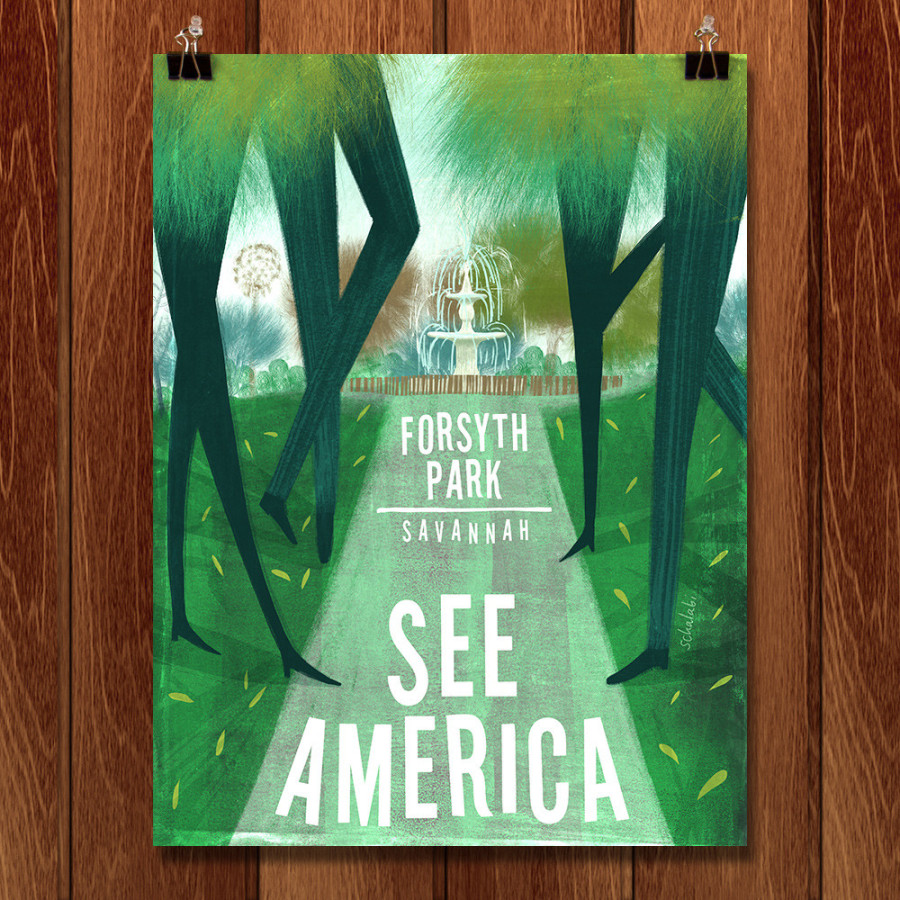 Forsyth Park by Sawsan Chalabi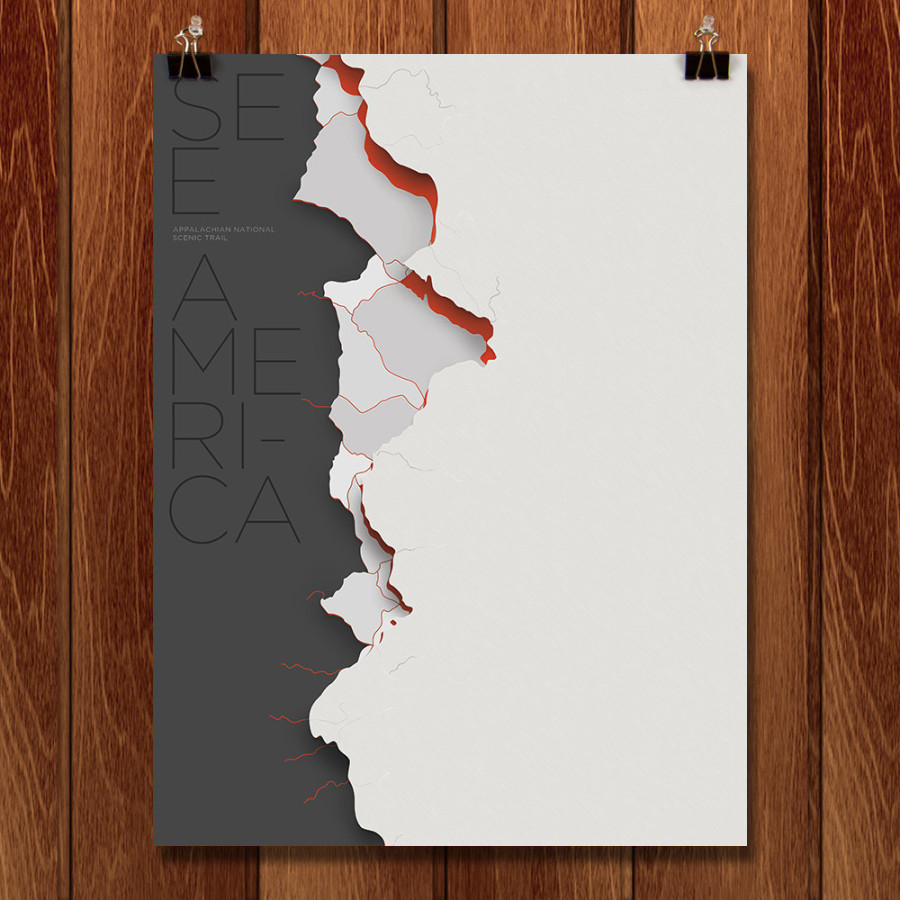 Appalachian National Scenic Trail by Livia Veneziano
Scroll through a preview of the posters here. For more information on the project, check out CAN's website.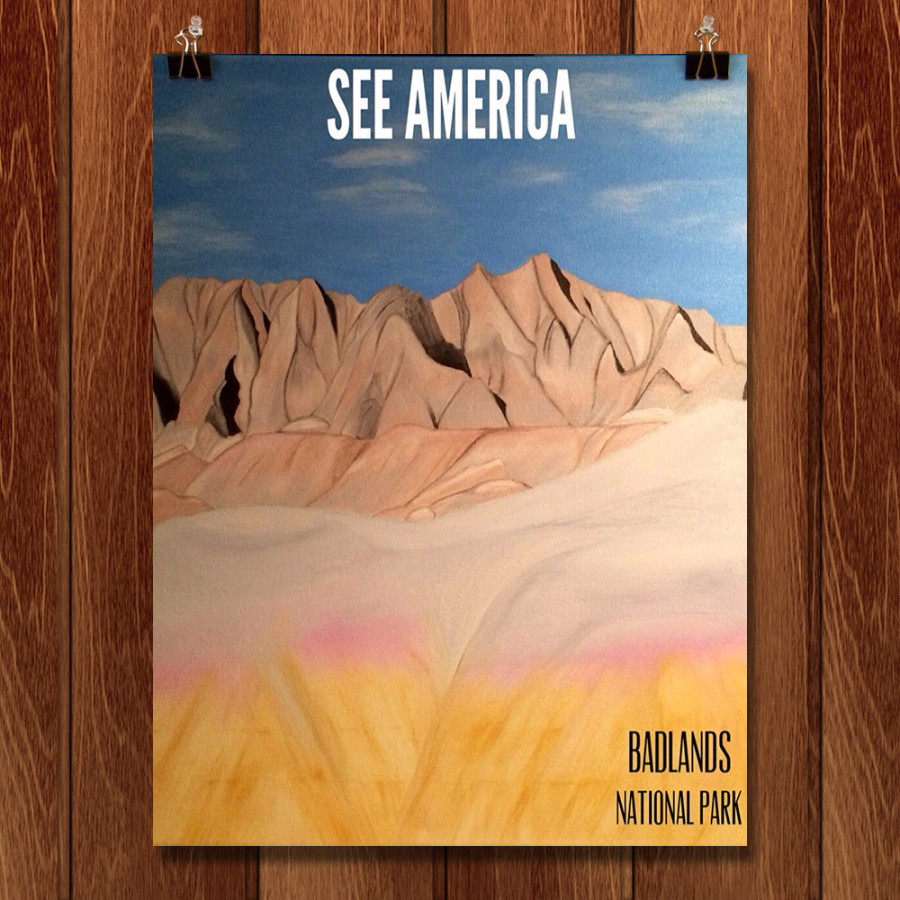 Badlands National Park by Bryan Bromstrup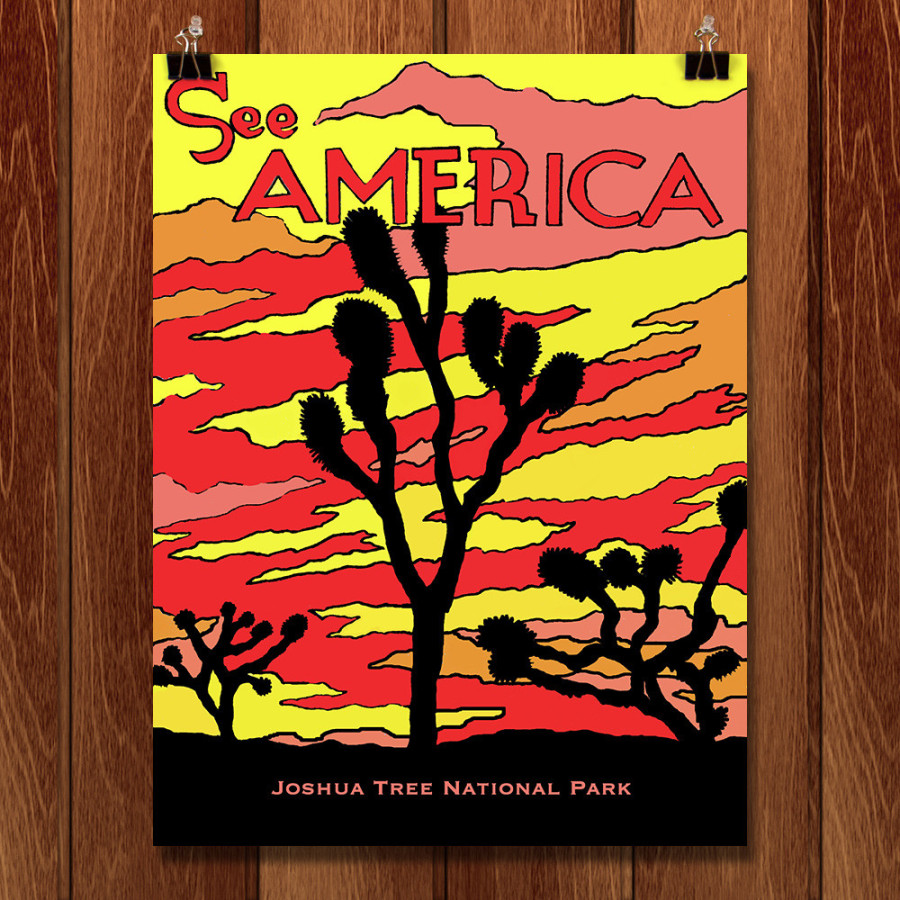 Joshua Tree National Park by Joshua Sierra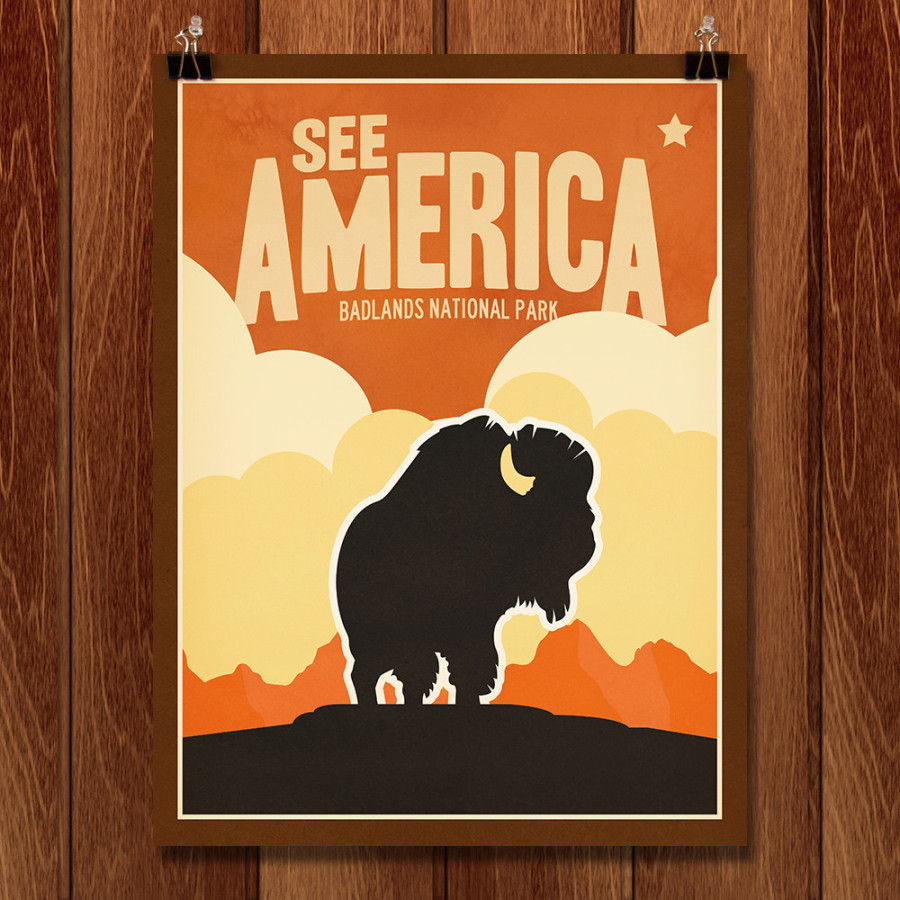 Badlands National Park by Matt Brass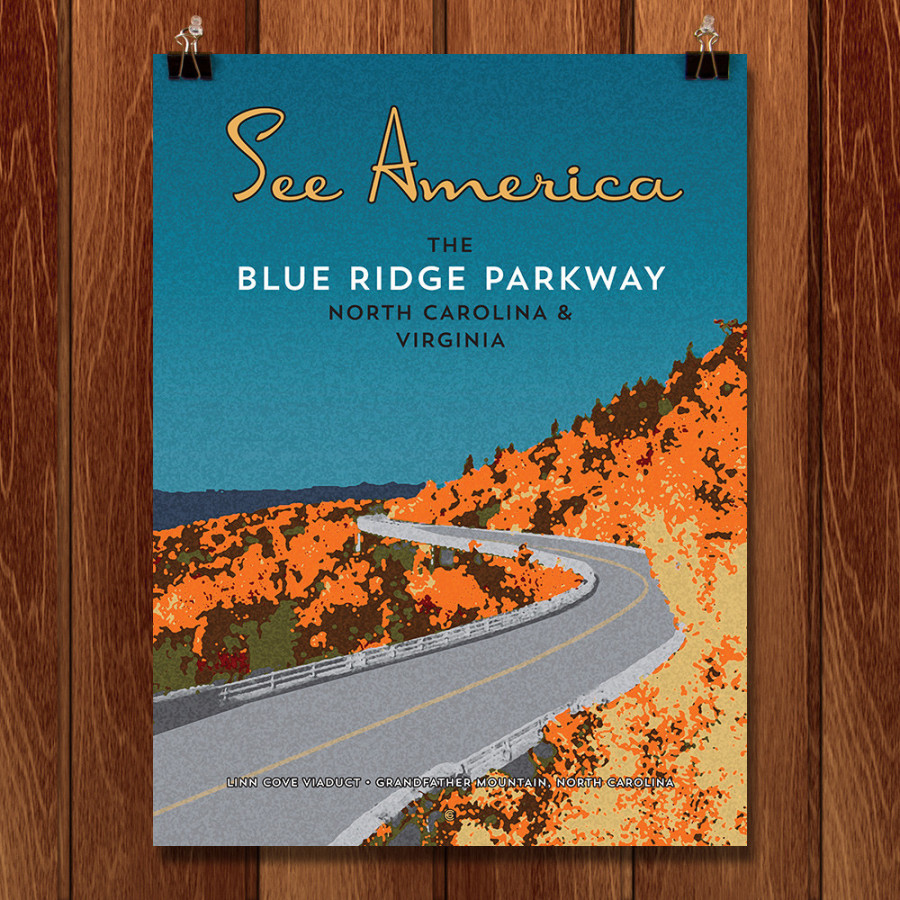 Blue Ridge Parkway by Ed Gaither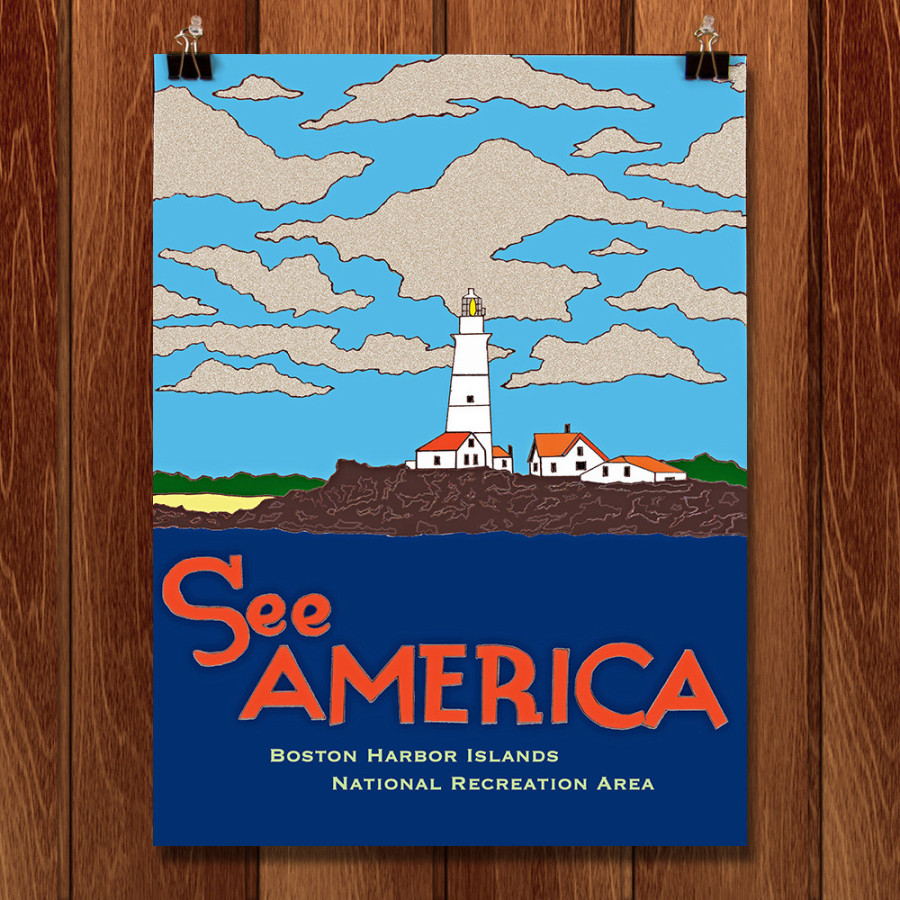 Boston Harbor Islands National Recreation Area by Joshua Sierra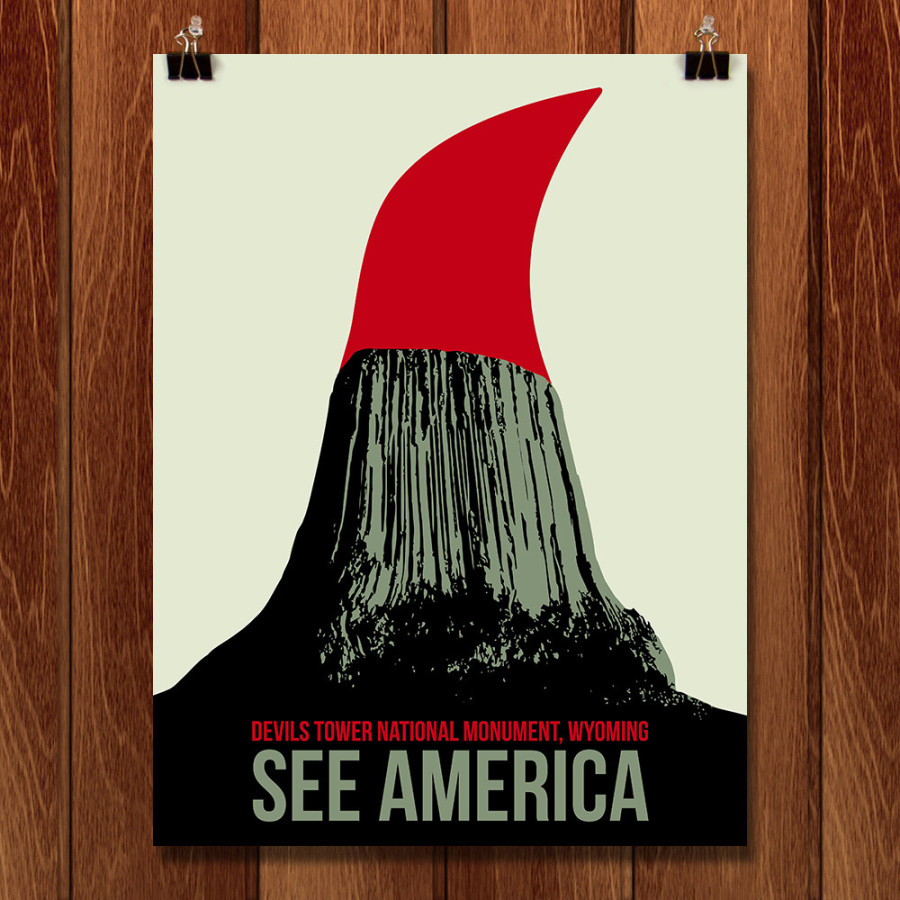 Devils Tower National Monument by Christopher Scott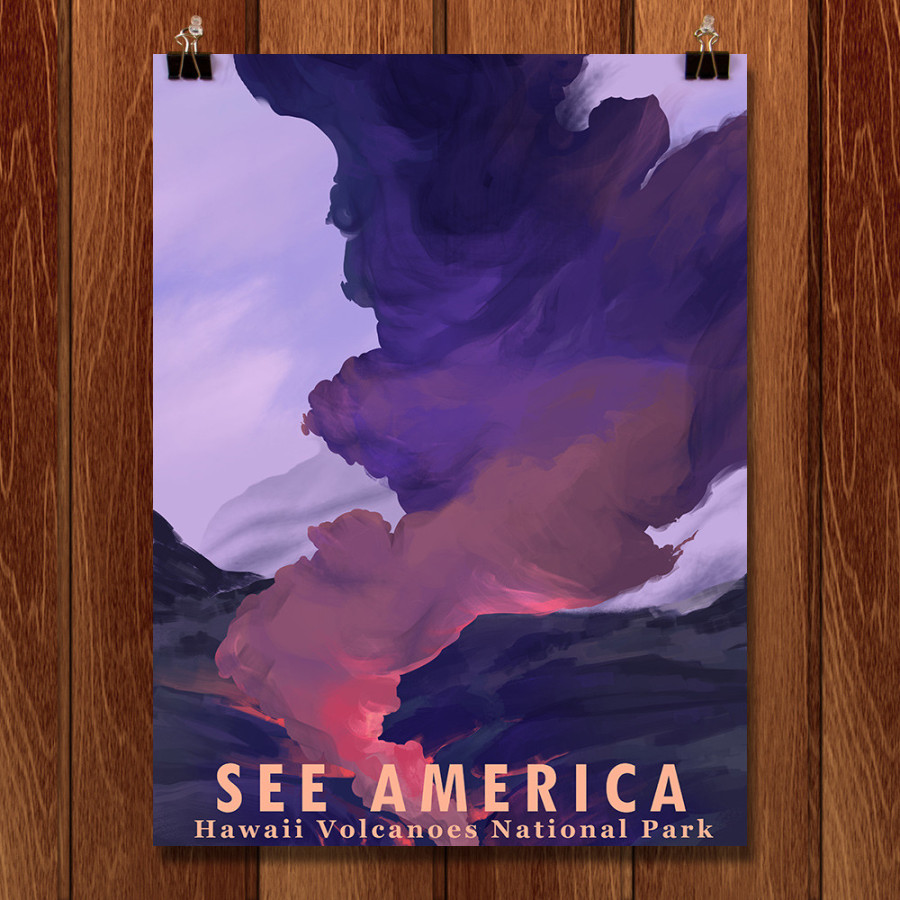 Hawaii Volcanoes National Park by Alyssa Winans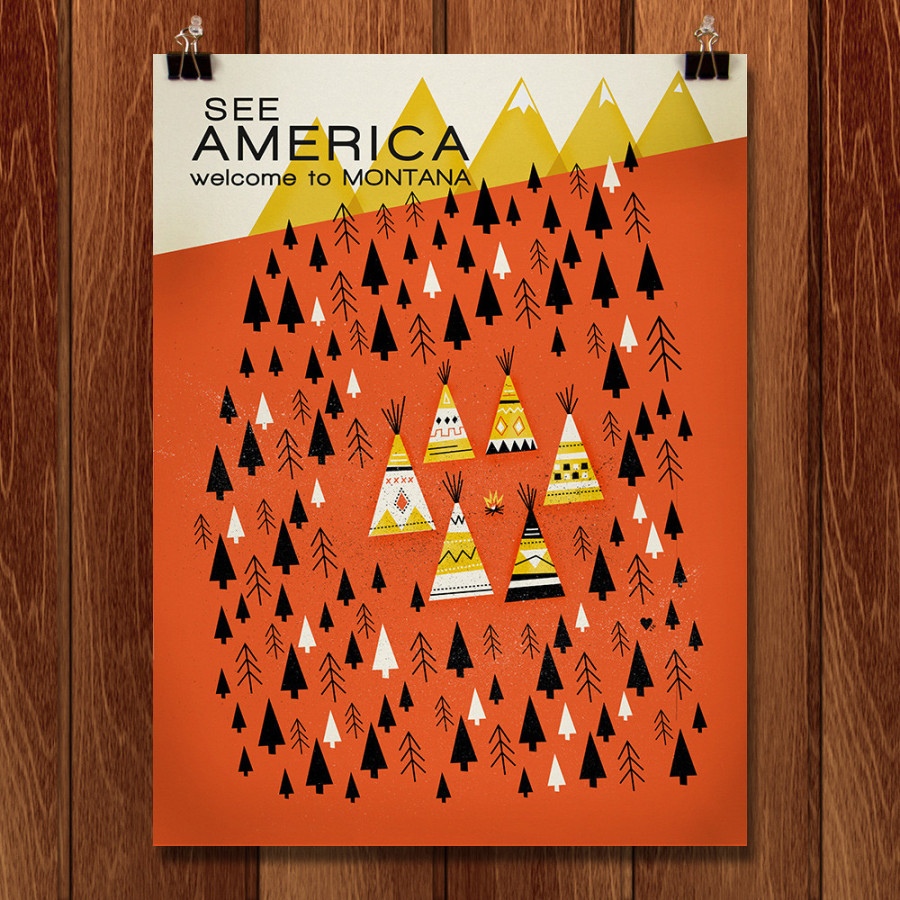 Montana by Victoria Fernandez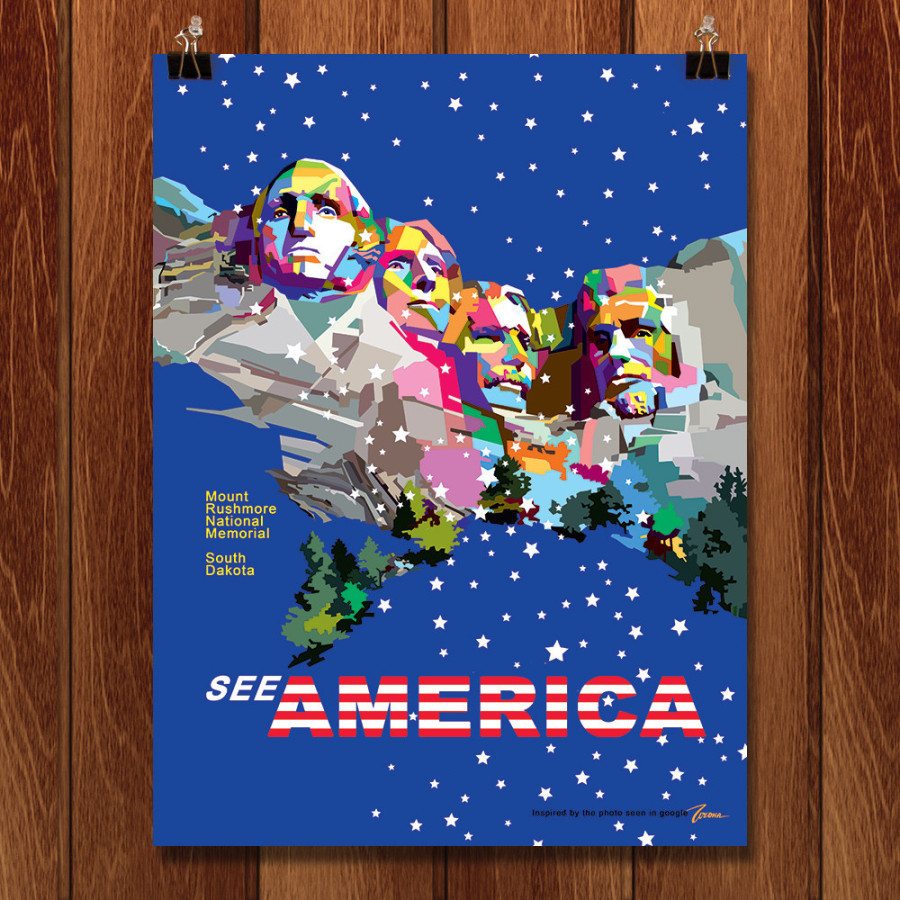 Mount Rushmore National Memorial by Wedha Abdul Rasyid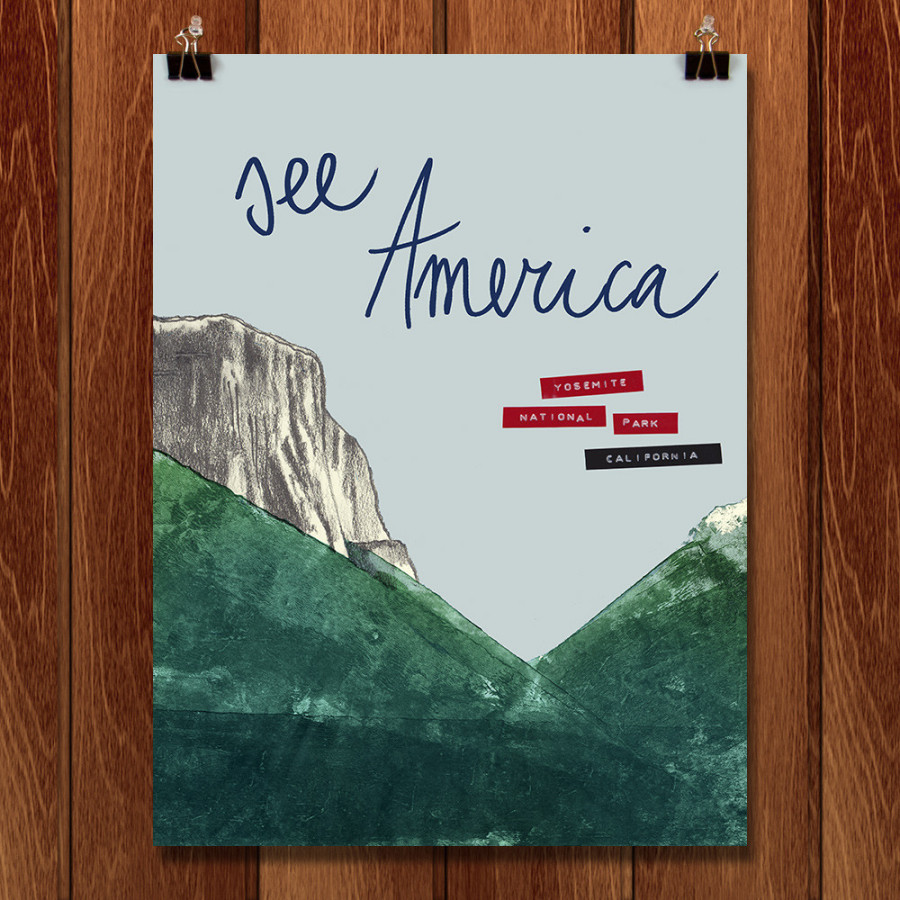 Yosemite National Park by Anna Masini