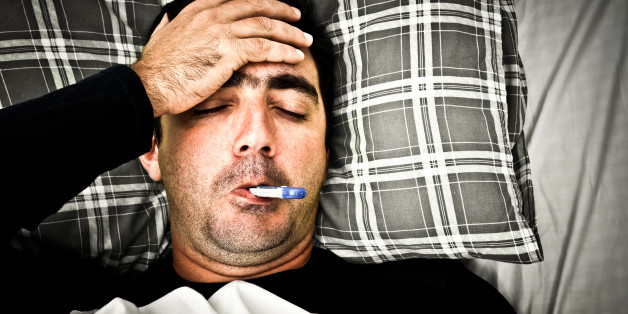 Nearly 3 percent of Americans were sick with the flu last month, according to a new survey.
The Gallup-Healthways poll of 13,186 adults shows that 2.8 percent of U.S. adults said they were sick "yesterday" with the flu in December 2013. In November, 2 percent of adults said they were sick "yesterday" with the flu.
Authors of the report noted that the findings are consistent with those of the Centers for Disease Control and Prevention, which also showed an increase in flu activity late last year.
"The number of states reporting widespread flu activity -- a designation used when at least half of the regions in a state have confirmed evidence of the flu -- jumped from 10 to 25 between the weeks ending Dec. 21 and Dec. 28 in the CDC's FluView weekly reports," the Gallup report said.
Meanwhile, the number of people sick with a cold in December was much higher than those sick with the flu; 8.9 percent of U.S. adults reported having a cold in December.
Flu and cold symptoms were more common among people in the West and Midwest, though Gallup researchers noted that CDC data suggests cold and flu are set to ramp up in January in the East and South. Young adults and middle-aged adults were the age group most affected by cold and flu in December, as were Hispanic people and people who earn less than $3,000 a month.
Ever-so-slightly more women than men reported cold and flu symptoms -- 2.6 percent of men said they had the flu and 8.2 percent said they had a cold, compared with 3 percent of women who said they had the flu and 9.5 percent who said they had a cold.
Want to see how flu is ramping up in your city? Columbia University's Mailman School of Public Health developed a cool influenza forecast here.